The $980 Home Rebuilds Nepal
Greetings and Namaste
Last spring, Nepal was devastated by a series of earthquakes. Months have passed and already aid has come and gone. However, World Accord is still on the ground with Women for Peace and Democracy (WPD, based in Kathmandu) rebuilding homes and livelihoods. With winter approaching, there are still many left without shelter. By working with our locally based partner, WPD, your donations are also helping to rebuild the Nepalese economy by employing local people and supporting businesses.
The rural poor in remote mountain communities lost up to 90% of homes. Per capita, death rates for the rural poor were at least 10 times higher than for those living in the capital city.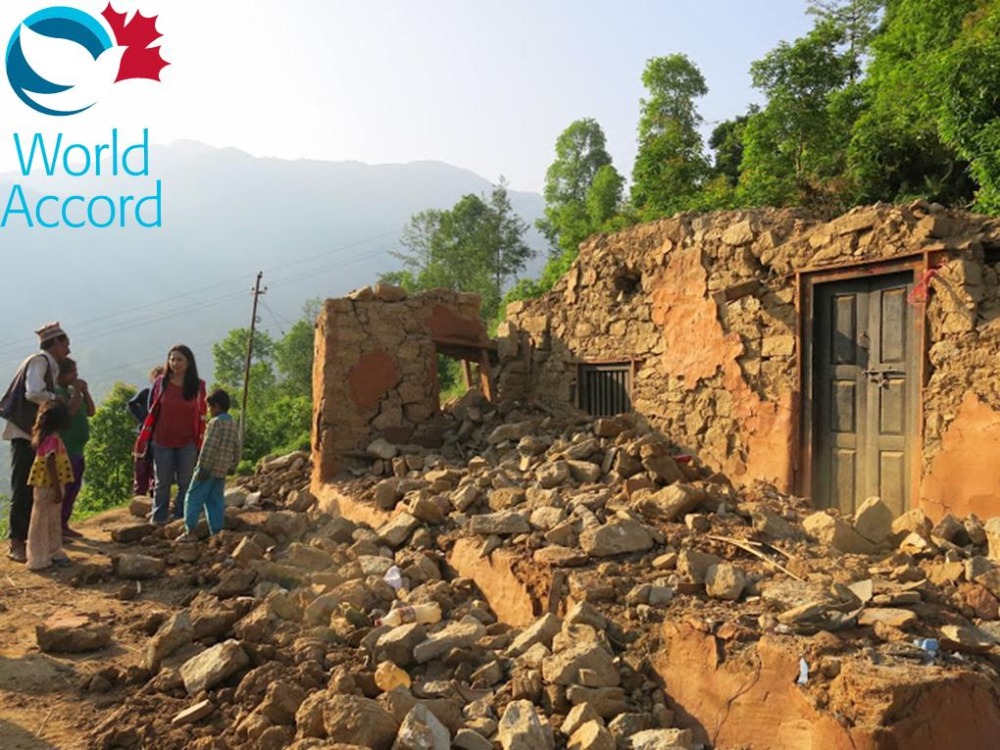 Damages

The total losses included more than:
·       8,600 dead
·       17,000 injured
·       269,000 buildings that were partially damaged
·       490,000 buildings that were completely destroyed
·       2.8 million people displaced
·       $10 billion in economic losses
Estimates predict that it will take years for Nepal to fully recover from this disaster, and yet many international organizations are no longer on the ground in Nepal.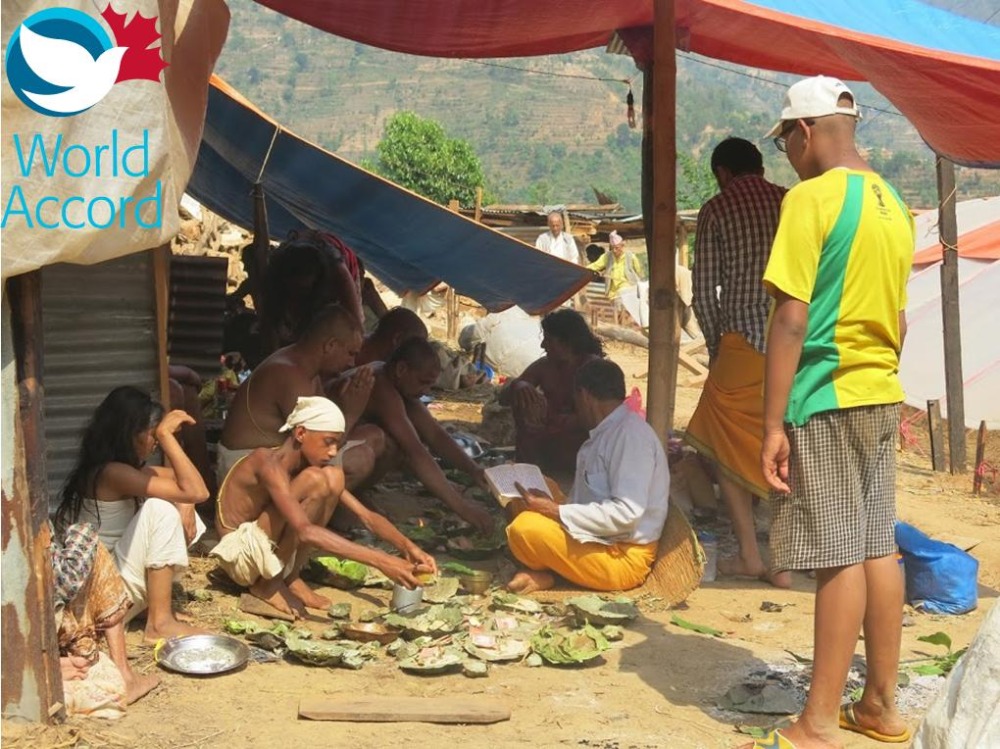 Why now?

Rebuilding in the remote areas of Nepal was not possible during the monsoon season that has only ended in October. We are continuing to focus our attention to the critical need to build shelters even as winter sets in. There is a short window of opportunity to build. 
Our Goal

With your help, World Accord and WPD plan to build 100 homes in rural Nepal, within the regions of Sindhupalchok and Nuwakot.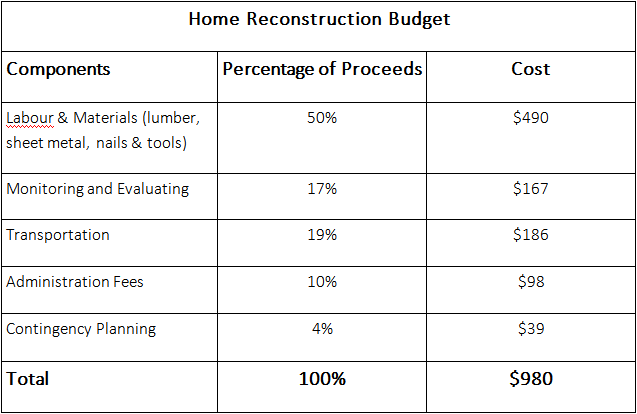 A donation of $50 is more than 5% of the total budget and a major contribution towards a new home.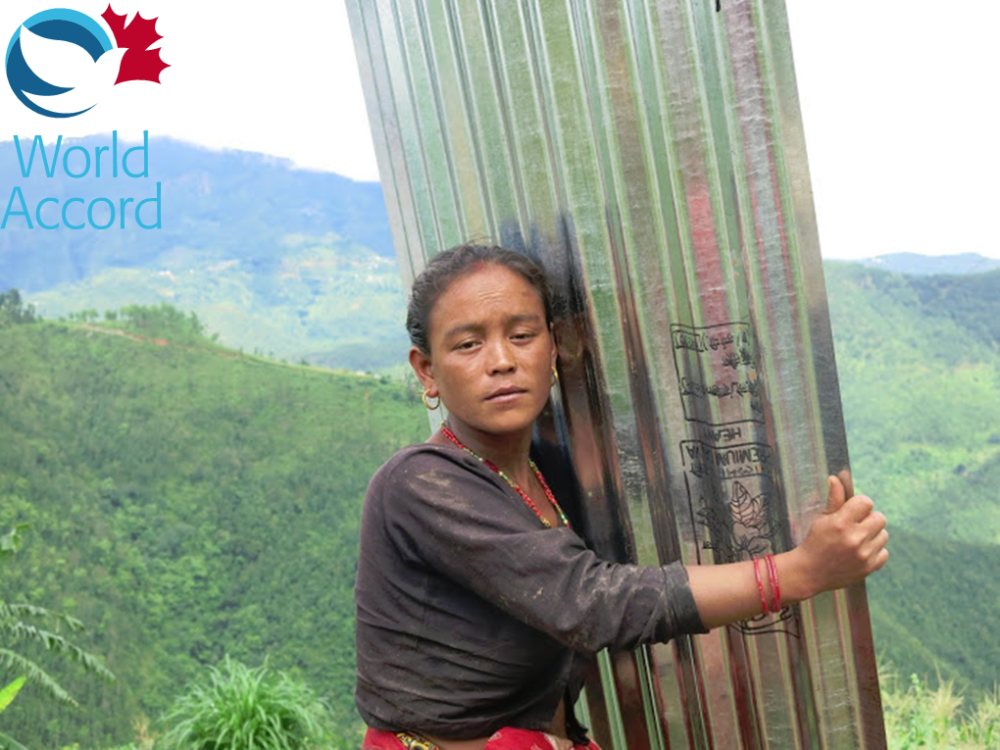 What We Are Looking For

Now that 2016 has arrived, we ask this year that you "be the change you wish to see in the world" by donating to the Rebuild Nepal Campaign and supporting relief efforts focused on the local community from a grass-roots perspective.
Rewards

For any donation exceeding $5, World Accord will enter the donor's name in a draw for a discovery trip to Nepal. Contingent upon World Accord reaching its goal of $150,000.
All donations over $20 will receive a charitable tax receipt.
·        A donation of $250+ will receive a photo of the family and the home that they have assisted.
·        A donation of $500+, will receive a photo of the family and home that they have assisted in building as well as a traditional scarf made in Nepal by rural artisans.
·        The donation of $1,000+ will receive the above package reward as well as a gift package containing products made in Nepal.
·        For a donation of $20,000+, World Accord will be offering the same gift package as above and a hand crafted prayer bowl from Nepal.
·        To any donor who makes a contribution of $100,000, World Accord will be providing a trip to Nepal, along with the above packages.
·        Anyone who provides a donation in excess of $150,000, will be providing the reconstruction of a rural village including schools and other community buildings. In acknowledgment of your generosity, World Accord will accompany a party of two to visit the village that your donation has built and the people now calling it home.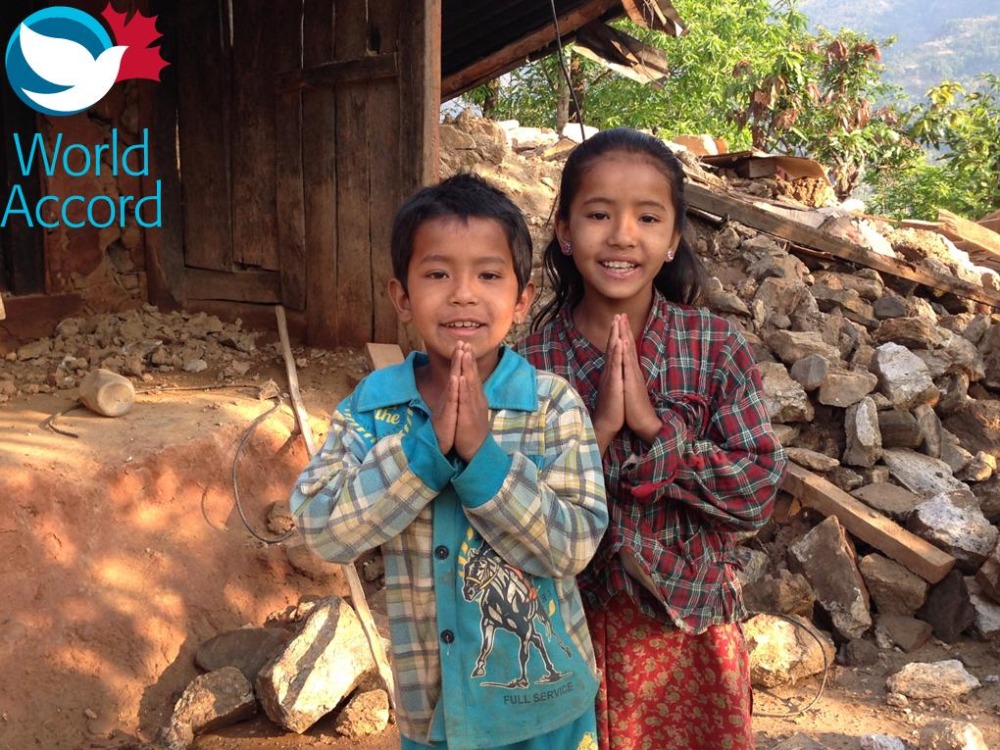 About Us
For more than 35 years, World Accord has partnered with locally based development agencies across the globe to bring community development programs and support to disadvantaged communities. In partnership with WPD, our projects in Nepal are focusing on the poorest and most marginalized women and families in very remote areas.
Follow us on Facebook and Twitter (@WorldAccord)
For more information please visit 
www.worldaccord.org
Thank you for your donations.
Organizer