On Tuesday, April 9, 2019, William was at the ballfield practicing baseball and went into cardiac arrest. He was taken to KDMC in Ashland by ambulance. At 11:30 last night, he was airlifted to Cincinnati Children's Hospital, where he was met with family and friends who live in the area. Amy and Derrick shortly followed. 
This  from his mother Amy -
"We know God is hearing the prayers of His people on behalf of William! We are humbled by the love and support all over the world! Our beautiful son is in a fight for his life after collapsing at baseball practice that resulted in Cardiac Arrest. He was airlifted to Cincinnati Children's Hospital. He is completely sedated to give his body rest and will likely be for days. All of his numbers have been slowly improving through the night. Our God is a Mighty Healer and he loves William more than any of us can ever imagine. We feel your prayers and thank you for your love and support for our boy and our family. We cannot possibly respond to all of you individually, but know we love you. We trust God is in control and it is by His grace that we have been given this chance to find out the source of William's health concerns. We know God is using William to turn people to Jesus and to bring Himself glory through our cries of desperation. He's good. He's faithful, and His perfect love casts out all fear. Please keep praying in the Powerful name of Jesus!"
William and his family will likely be in Cincinnati for many days, if not weeks. So many their family and friends have reached out to pray and ask how they can help. So we set up this Go Fund Me page to raise money to help with their expenses the next few weeks and months. Please pray for what you give - know that any amount will help.
From William's family, "We would like to thank al the family, friends, and complete strangers who have reached out to us during this difficult times. We feel every prayer being lifted up and we trust in the Great Physician who can bring life and healing to William. We will keep you updated as he progresses. Please continue to lift him up in prayer."
Derrick & Amy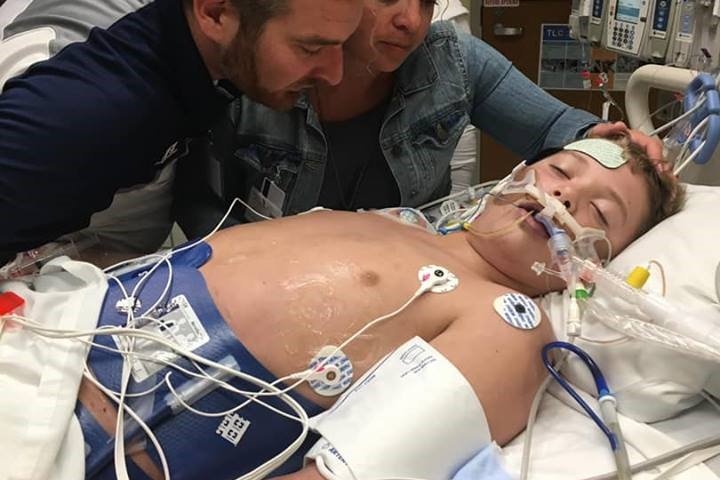 Organizer and beneficiary