WILDLIFE APPEAL FOR FLOODS, DROUGHT , BUSHFIRES
Sadly, wildlife in Australia are suffering from the deadly combination of severe drought and fires. Southern Cross Wildlife Hospital is often their only hope.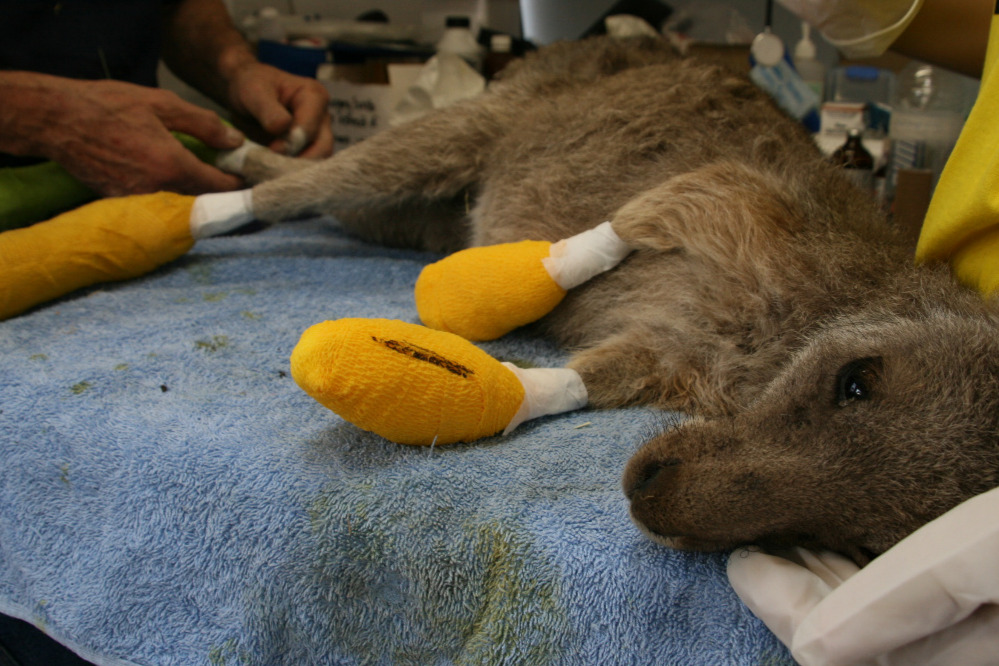 Donations are needed so that we can continue to save the lives of these voiceless victims.
We have all seen the heartbreaking images of the effects of fire on all – people, property, and animals. Burns are indeed terrible but there are also secondary impacts from a bushfire as animals go in search of food and shelter, which can be equally as deadly. Combined with the effects of the existing drought, our wildlife is really struggling.
Whilst koalas have featured heavily in the media, there are many animals of various species impacted. At Southern Cross Wildlife Care, we regularly see animals suffering from stress and fractures desperately trying to escape from fires. The drought has taken a heavy toll. Many animals are orphaned, most are suffering from dehydration, many are starving. Animals may take weeks until they are rescued and taken into care.
Wildlife rescuers & carers do a great job helping our native fauna. But they cannot do it alone. Without veterinary intervention, many of these animals will suffer and die. All animal victims of fire must be presented to a veterinarian for assessment and treatment. Burns are very complex injuries. As wildlife require special care and treatment, they need to go to a veterinarian with experience in wildlife and burns. Southern Cross Wildlife Care is unique in that we have a qualified & highly experienced veterinary surgeon, Dr Howard Ralph, who is dedicated to wildlife and has extensive experience with all species and injuries including burns. Together with Tree of Compassion, Dr Ralph has attended many disasters including bushfires, to help as many animals as possible.
Everyone at Southern Cross Wildlife Care volunteers their time and works hard to help each and every individual patient that comes to us. We all travel many hours to get there and work very long hours (very often well past midnight). The work is difficult, emotional and physically exhausting. But we do it and will continue to do it because we all feel a deep compassion for the animals and want to provide the best possible veterinary care & management for them so they can be safely returned to the wild.
Each and every life, no matter what species, no matter what size, matters to us.
Unfortunately, we cannot do this alone.
We can only do this with donations. We desperately need an oxygen tent for animals with respiratory difficulty, for example, and a new quiet  humidicrib with oxygen and humdification option for our little ones. Whilst all our labour is free, medicines, equipment and other supplies cost money. Roters for pathology, for example, cost $50-65. These are vital for us to be able to diagnose what is wrong with some animals in order to treat them appropriately. 
Right now, fires are at our doorstep burning all around us. Smoke fills the air and the glow of fires over the hill can be seen from our treatment centre.   
There is a crisis facing our wildlife – no water, no habitat – the effects of drought and fire.  Our workload has increased but we will not give up.
Will you help us continue our life-saving work for our native animals and make a donation today?
www.southerncrosswildlifecare.org

www.treeofcompassion.org