Whipstone Farm Storm Relief
Who We Are


Many of you know us as the Rade Family, or just as the happy-go-lucky farmers from Whipstone Farm in Paulden, Arizona who have been at the Prescott Farmers Market and Flagstaff Community Market (forever!) selling our vegetables and flowers each week and through our CSA.   We love our work and we take a ton of pride in feeding and sustaining our community members.  
As some of you may have heard, just a few days ago, on July 17th, we experienced an intense summer storm with extensive hail and flooding rain.  The rain fell over a large enough area surrounding our farm that the water moved through the center of one of our fields like a river causing severe flash flood damage.   


Weathering the Storm with Your Help
 

While we are very self reliant people, and are well aware that the forces of nature are strong and losses are to be expected in farming, this storm hit us harder than anything ever has before.  In shock from watching this storm wash away the soil from a 5 acre section of our farm, we felt compelled to share some photos on social media.  We were blown away by the many kind responses and offers of "how can we help".  Thank you for encouraging us to overcome our initial response to shoulder this burden on our own.  It is hard for us to ask for help, but we do need your support to make a full recovery this season. We feel resilient when we are supported and loved by our community and we thank you for being there for us.  We hope you will share our campaign on social media and through word of mouth.
We know that not everyone has the means or the desire to support us in this way - but if you do, I would like to explain a little about the damage we received, what the effect of this will be, and how we would be using any funds that are donated to the farm's recovery effort.
How Funds Will be Used
While many people have offered to come out to the farm and help with clean-up, we are trying to find as much work as possible for our employees, since they aren't harvesting as much as usual.   So, what we are asking for instead is a small cash donation from anyone who feels moved to help.  Since income from production will be quite decreased this season, we feel that this will be a valuable way to help keep the farm afloat and head into next year without such a financial loss.   We don't expect to recover all the income lost by our storm damage but just a small amount to help ease the burden.   And it is unexpected events like these that show us the strength in our community and resiliency that we possess.
Your donation will be put towards the following:
·        
Keeping our employees on staff
 Without your donation, about half of our employees will be put out of work or have a reduction in their hours. If we can keep these employees they will be able to clean, prep and replant the fields so the farm has a quicker recovery.  We will use the funds to help supplement their wages. These employees are family to us, we see them 5 days a week throughout the year. We celebrate birthdays, weddings and farming success together. We mourn the failure of crops together too. Your donation will help us keep their families supported.
·       
 Fixing our damaged greenhouse
 The greenhouses that withstood the hail and flood protected our crops. These permanent structures shelter plants from situations like this and will help insure less loss in the future.
·        
Rebuilding topsoil
This was the most precious physical loss and also the hardest to replace. Top soil for farming takes years (or even lifetimes) to build. This will be a long-term, ongoing challenge to rebuild what we lost. Your donation will help with adding organic matter and amendments  and supply the person/tractor hours of moving remaining soil around.
·        
Redesigning our fields
 Experimenting with new techniques and investing in different tools is important so flooding doesn't hit us so hard again in the future. But it can be costly.

Our Farm's Losses
 

We farm on approximately 15 acres, which encompasses two fields about 5 miles apart.  Luckily only our home farm field experienced the flooding and hail, the other field got lots of rain but not much damage.  We did an assessment of our crops and we estimate about $75,000+  of crops were damaged or destroyed.   While many of these we will not be able to recover or replant this year, other crops can either be replanted or can be cleaned of debris and damaged leaves with a hope of some recovery in production.  It may be hard for people who don't have direct experience in farming to understand how severely hail can damage crops, so we have posted some before and after photos to give you a visual below.
One of the hardest aspects of the storm damage is that some of the crops we most cherish were destroyed.  The entire pepper crop of 15,000 plants (that's Cory's pride and joy) was totally shredded.  While we are working on cleaning this field it is hard to say if we will be able to harvest anything out of that field before the end of season frost.  About 95% of our flowers were damaged as well, that's everything that wasn't in a greenhouse (yep, those were Shanti and the flower crew's babies). We still have time to replant some of the quickest growing flowers, and others may outgrow their current hail damaged stage, but most are a loss.
While we so appreciate everyone's outpouring of concern I just want to point out a couple of things that we are grateful for in the aftermath of the storm.  
All people and structures (apart from one greenhouse) are fine.  Not all of our crops were damaged, we estimate about 30-40%.  These crops are all annuals and we get to have a do-over next year.  This is not the first time we have ever had flooding in our field, we know that the possibility exists and we do what we can to mitigate this risk, but planting crops in areas that can occasionally flood (and putting our house on the high ground) still seems like it was a good call
This loss will not put us out of business.  We know farming is extremely precarious in its nature. From rain, to frost, to pests, to drought, it seems there is always something to lament about. But in all honesty this is the worst loss we have received to date and a little help through this stage would certainly help.

 
 
It's all about Community


Farming is hard work and takes a vast amount of self-discipline and sacrifice, not to mention risk. But, we love living this life and working hard each and every day.  We love our community and to us, supporting the community means feeding people. Giving good, nutritious, fantastic tasting food and flowers to our neighbors all around Northern Arizona is what we live for. We've built Whipstone Farm as a place that we want to share with all of you. This farm was built out of love, but not just our own.  Our customers, neighbors, friends, employees and family make this happen. If we didn't have you, meeting us at the CSA drop-off, coming to the farmer's markets, giving Cory hugs, watching the farm kids grow up, commenting on our social media, replying back to the newsletter, sending your recipes home with us and buying our produce and flowers we would not exist. Even if you decide that donating isn't for you, thank you for being part of the Whipstone Farm community. Thank you for keeping Whipstone Farm going, even if it is just by sending good vibes and love. We love you back and appreciate you. 
You can donate through this website or in person at our booth during the Prescott and Flagstaff Farmers Markets this weekend. For those of you who decide that a donation isn't for you, there are simple ways you can support us. Show up at the farmers market. Buy a t-shirt. Sign up for our newsletter and follow us on our social media links below. Even just posting your photos relating to us (what your cooking, photos taken at the market, etc) with the #whipstonefarm will help us feel connected.
Whipstone Farm Website - Newsletter Signup
Whipstone Farm Facebook
Whipstone Farm Instagram
FarmerGibstone Instagram



Videos of the flood/hail

Basic View of the flood
Upper Field Greenhouse Flooding
Upper Field Greenhouse flooding
Lower Field Pepper Depth


Photos of Flood/Hail Damage
River running from the Upper Field to the Lower Field - estimated 3 foot depth
Debris collecting on the pepper plants in the Lower Field.
Day after; debris collected on the pepper plants.
This greenhouse experienced the most damage. The plastic came off and created a dam in the middle of a flower field.
Flood waters became trapped in the greenhouses. The greenhouse saved the Lisianthus from hail damage.
Greenhouse flooding. The structure kept a percentage of soil from washing away and slowed the current.
We are not sure if this Lisianthus in the field is worth trying to save. The soil is deep and the flowers are very damaged.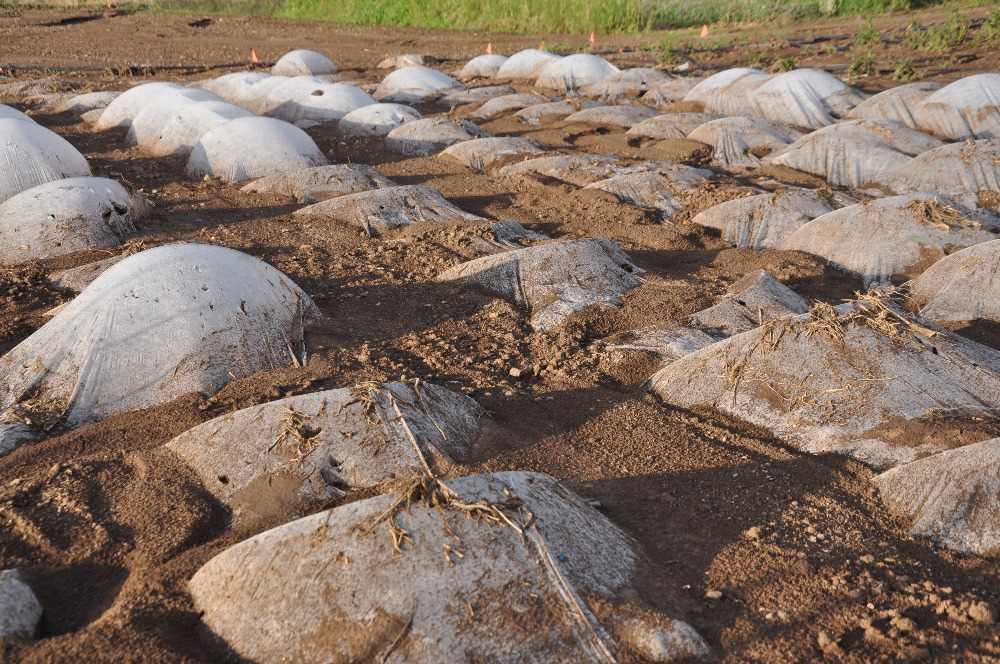 Rows of head lettuce and row cover were burried under  mud.  We will try to uncover them to save what is left before the mud hardens.
These beds were just manured, tilled, shaped and ready for planting. You can see how much soil washed away (thank goodness most of the field had more mature plants that could hang on to the soil) This top soil loss is devestating. The repairs to the field are important but take much longer to complete.
Overall, Whipstone Farm is moving on. Here is a photo of Cory and Shanti after they finished assessing the flood damage. We have strength in numbers and within the Whipstone Farm community.  We will continue on and your support, in whichever way you can lend it, is appreciated.
Organizer
Shanti Rade
Organizer
Paulden, AZ