"When I See The Wind" Short Film
Psst... scroll down to check out the perks we offer
"About five years ago, I witnessed someone jump off a bridge in front of me. There was no one else around and I chose to just walk away as quickly as possible. I never knew what happened to her. I wrote 'When I See The Wind'  as a way to purge myself of the emotions that lingered from this traumatic experience, and to imagine what I could have done differently if I had been a braver person at the time." - Director King Yaw Soon


INTRO

A crowdfunding campaign for "When I See The Wind", a short film about death, unrequited love, and self-acceptance, directed by rising filmmaker King Yaw Soon, shot by ASC-nominated Andrés Gallegos.

Scroll down to learn more about our project. We see you as a partner in the film and want to make you a part of this experience! In exchange for your help, we're offering on-screen credits, collectable art, film preview link, and many other cool perks.


THE STORY

"When I See the Wind" follows a day in the life of Neil, a young painter, who witnesses a stranger commit suicide by jumping off a bridge. The sight of this tragedy or, as Neil interprets it, this act of courage, forces Neil to reevaluate the relationships in his life and whether they're worth living for.


THE TEAM

Meet the talented crew and cast members.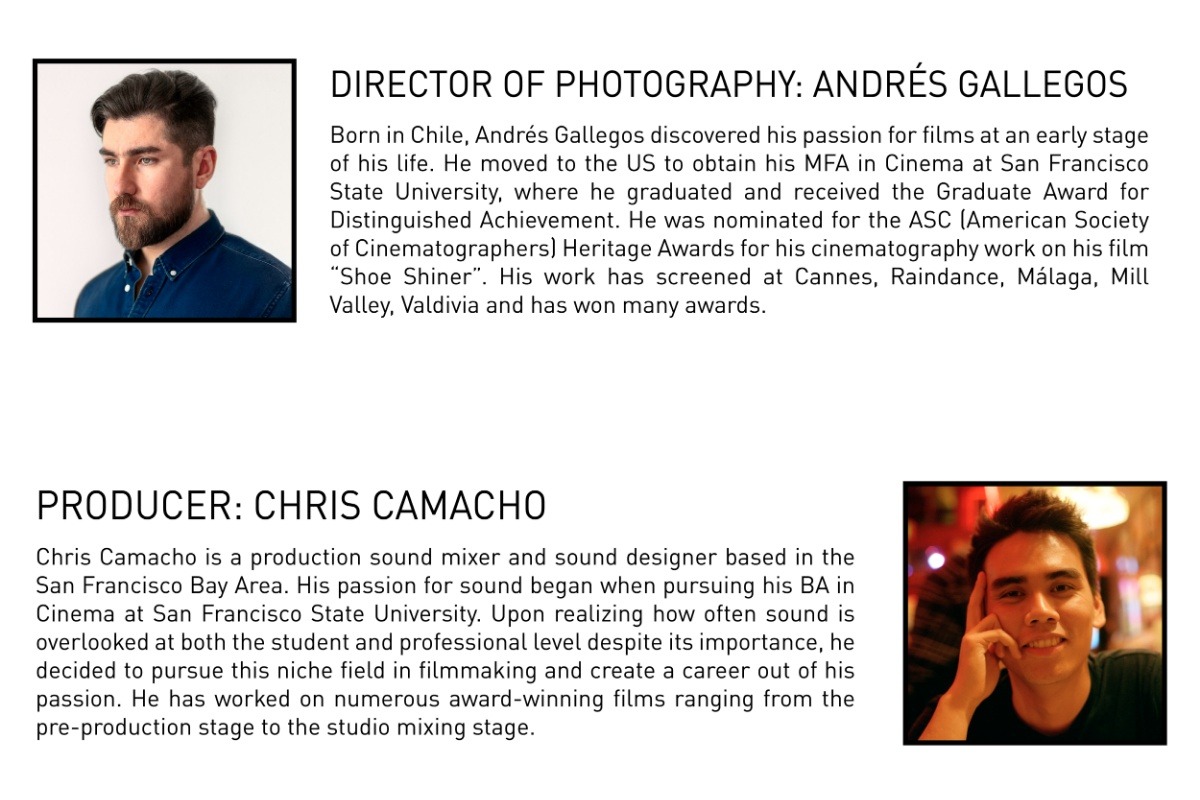 THE NEED

"Movies are like a miracle when they actually come together. They fall apart a million times."
- Mairelle Heller

We believe in the script and the story, but it is costly to make a film. As a group of indie-filmmakers, we need your help to make this film happen. ​You donation will go into these areas of the film production:

• Location and Set Design
• Camera and Production Equipment
• Labor Cost + Food
• Post-production Cost
• Film Festival Marketing + Submissions

Our projected budget to accommodate all these needs is $5,000. We'll be running this GoFundMe until end of the production around September.

Here is our project timeline.
Pre-production   : Jan - April 2019
Filming                     : May 2019
Post-production : June - September 2019


THE PERKS


* We will be sending out emails starting end of July to confirm your donation and mailing info to claim your perks.
* If you wish to make offline donation outside this platform (recommended for larger sum of donation), please contact [email redacted] for more info. Your donation will still be added to the goal.
OFFICIAL ART



THE JOURNEY

We have the utmost respect and desire for transparency as we continue this venture. Our production will continue to evolve as we make this film and as it does, we will be posting updates here. We value your support, and as collaborators and supporters, we'll be keeping you up to date on all things about When I See The Wind.

Some people can't contribute, but that doesn't mean they can't help: Spread the word to your community about this film.

Thank you for your interest; for taking your time to learn about what we plan to accomplish, and we hope you will support us as we continue this endeavor. We can't wait to create this film with you.