Remembering the Srebrenica Genocide
As many of you know, I am the Founder and Executive Director of the
Post-Conflict Research Center (PCRC)
in Sarajevo, Bosnia and Herzegovina. My team and I have been working hard to plan a one-of-a-kind youth event that will be taking place in Srebrenica from July 8th -10th this year in the lead up to the 20th Commemoration of the Srebrenica Genocide that took place in 1995 and claimed the lives of more than 8,000 men and boys.
To properly commemorate the lives that were lost, PCRC has partnered with US-based Art of Revolution to bring their special "One Million Bones" project to Bosnia (
www.onemillionbones.net
). This project previously brought together over 2,500 volunteers from across the United States to lay out 1,000,000 handcrafted bones on the National Mall in Washington, D.C. as a visible petition against on-going genocide and mass atrocity occurring around the world. The Art of Revolution has graciously donated 100,000 handcrafted bones to PCRC and the Sebrenica-Potocari Memorial Center for the 20th Commemoration of Genocide in Srebrenica and to use as part of a permanent art installation and memorial to the victims of genocide.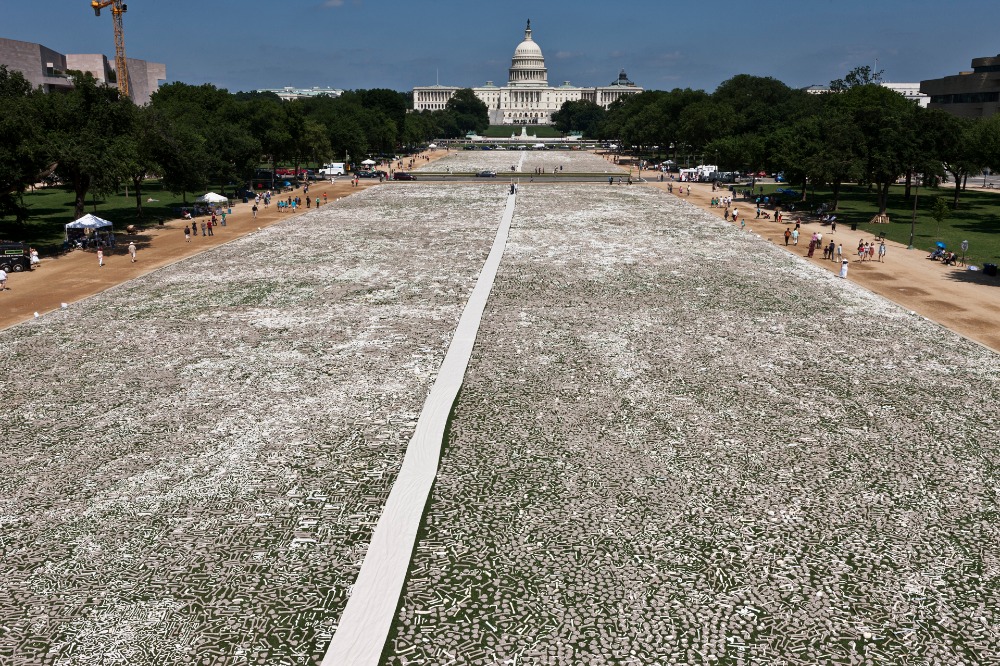 More about the One Million Bones Youth Event in Srebrenica:
PCRC plans to gather 50 Bosnian, 20 regional, and 30 international youth to take a part in this multi-day youth event to participate in activities centered around increasing Bosnian and regional youth involvement in the peacebuilding process and educating them on topics related to moral courage, interethnic cooperation, and genocide prevention.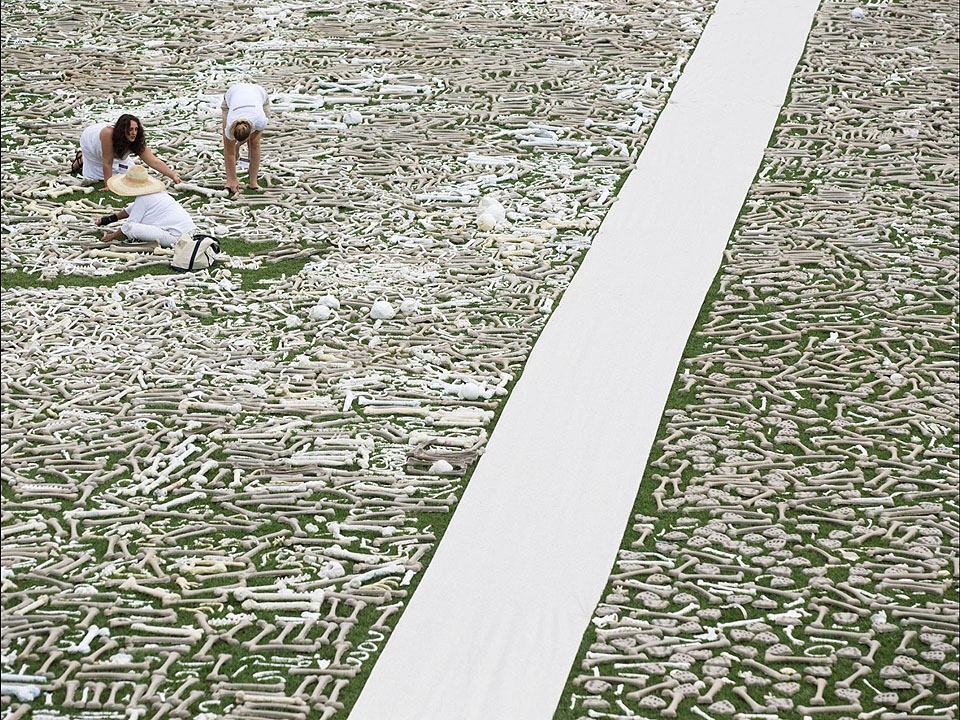 This event will include a special "Laying of the Bones" ceremony, which will be held as a part of a large-scale volunteer action aimed to visually illustrate the magnitude of lives lost to the Srebrenica genocide in 1995. 100,000 handcrafted bones will be laid by our youth participants alongside other volunteers, who will include NGO representatives, victims' associations, media representatives, and Bosnian citizens who have been called to action by PCRC and its network. Additionally, youth and other volunteers will gather for a special candlelight vigil as the coffins are brought into the Srebrenica-Potocari Memorial Complex Warehouse in preparation for the burial service and commemoration ceremony on July 11th.
Following the commemoration, PCRC will work together with the Srebrenica-Potocari Memorial Center and local artists to design a permanent art installation using the 100,000 handcrafted bones that have been donated. This installation will be housed by the Srebrenica-Potocari Memorial Center as a permanent memorial for the victims of the 1995 Genocide.
I am seeking donations for the following:

PCRC has been able to secure funding to cover some of our activities, but we are still currently seeking contributions to support travel and accommodation for our Bosnian and regional youth participants, keynote speaker support costs, venue costs, logistics coordination, and event materials. Even small financial contributions will go a long way towards helping this event reach its full potential. Any additional funding that is raised beyond our goal will go directly towards the second phase of this project, which is the building of the permanent art installation and memorial for the Srebrenica-Potocari Memorial Complex.


Thank you in advance for your help in making this event a reality!
Become the first supporter
Your donation matters
Organizer and beneficiary
Velma Saric
Organizer
Edmond, OK
Leslie Woodward
Beneficiary