Imagine if you were one of  the  thousands of sick, homeless, starving dogs living in the villages around Lake Chapala, Mexico, and a sympathetic person found you and gave you a safe, clean place to sleep, food and medicine.  Now imagine yourself making a donation to that nice person so more and more homeless dogs could be rescued.   That's what you can do today with  your contribution to
A Doggone Grrrreat Cause!  
Meet an avid rescuer - Alvaro Rene Garcia Martinez.  He's  one of many animal rescuers who has a big heart and a small income.  He lives in the poor village of Santa Cruz where he takes care of his sick mother, living on a small income.  In his spare time he rescues homeless, sick, starving, and abused dogs, cats, puppies and kittens that are the result of the lack of spay/neuter programs and the oldtimers idea that dogs should fend for themselves.  
The villagers are too poor to afford vets when an animal gets sick.  As a result, dogs are tied to trees with on short pieces of rope with no food or roam the streets suffering from malnutrition issues, parasites, fleas, skin conditions, and more serious problems like broken legs, missing eyes, etc.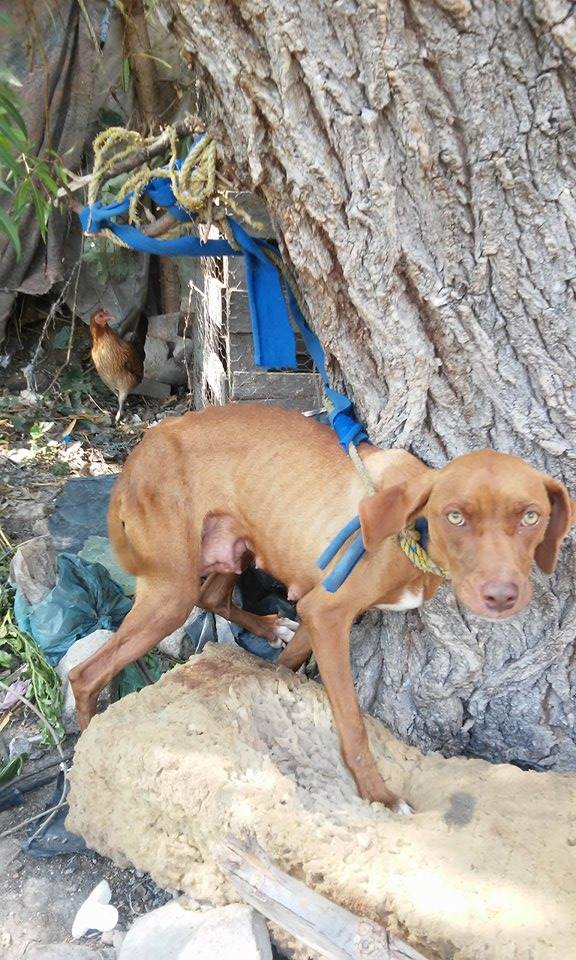 Sometimes Alvaro  finds entire litters of puppies or kittens left in a ditch or walking along the road, lost and alone and brings them to his mother's small casa.   The housebroken ones sleep with him and the others have the back patio, sleeping in cardboard boxes and crates.   After he has spent everything he can spare on pet food and vet care, he depends on donations to take care of his rescues until he can find them a home.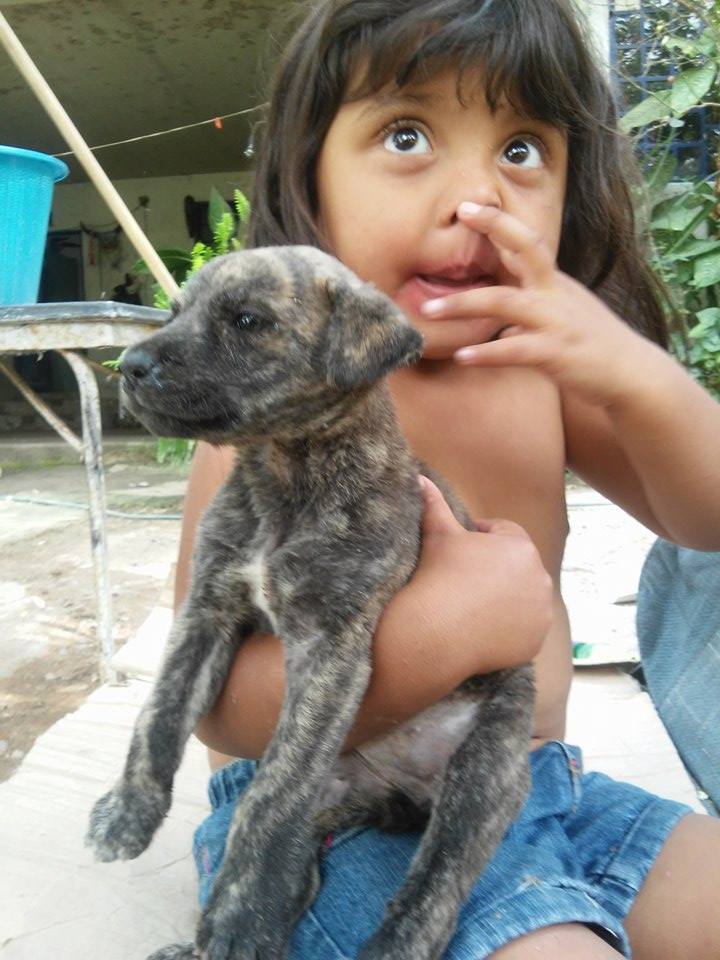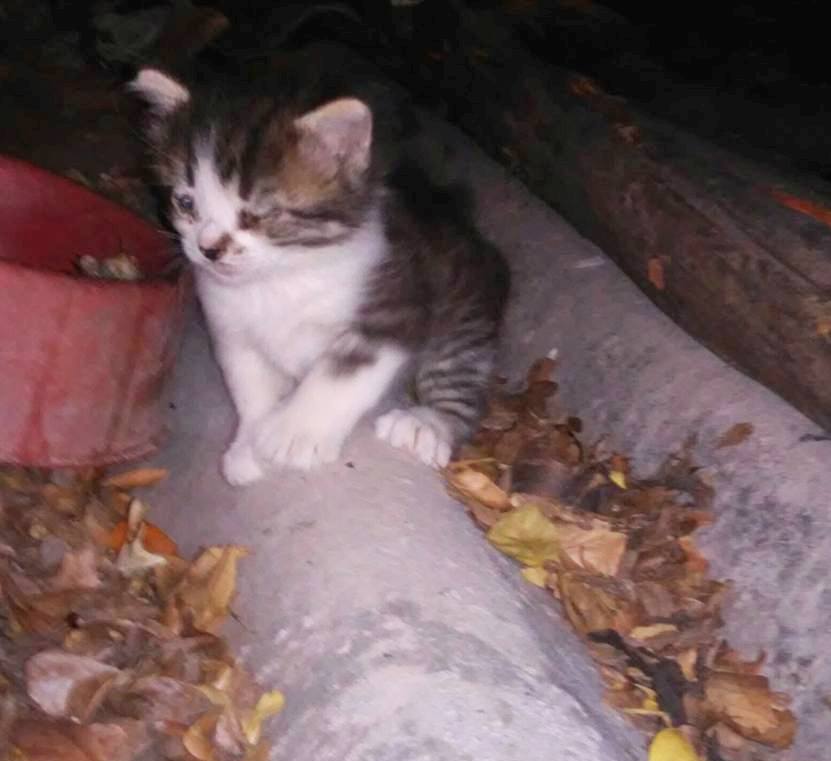 Alvaro represents many of the kind-hearted people in the lakeside area who rescue hurt and homeless dogs and take them into their own home because the shelters are full to overflowing.   But it can become a major financial burden when a dog needs special medical care, and the food bills begin to mount, etc.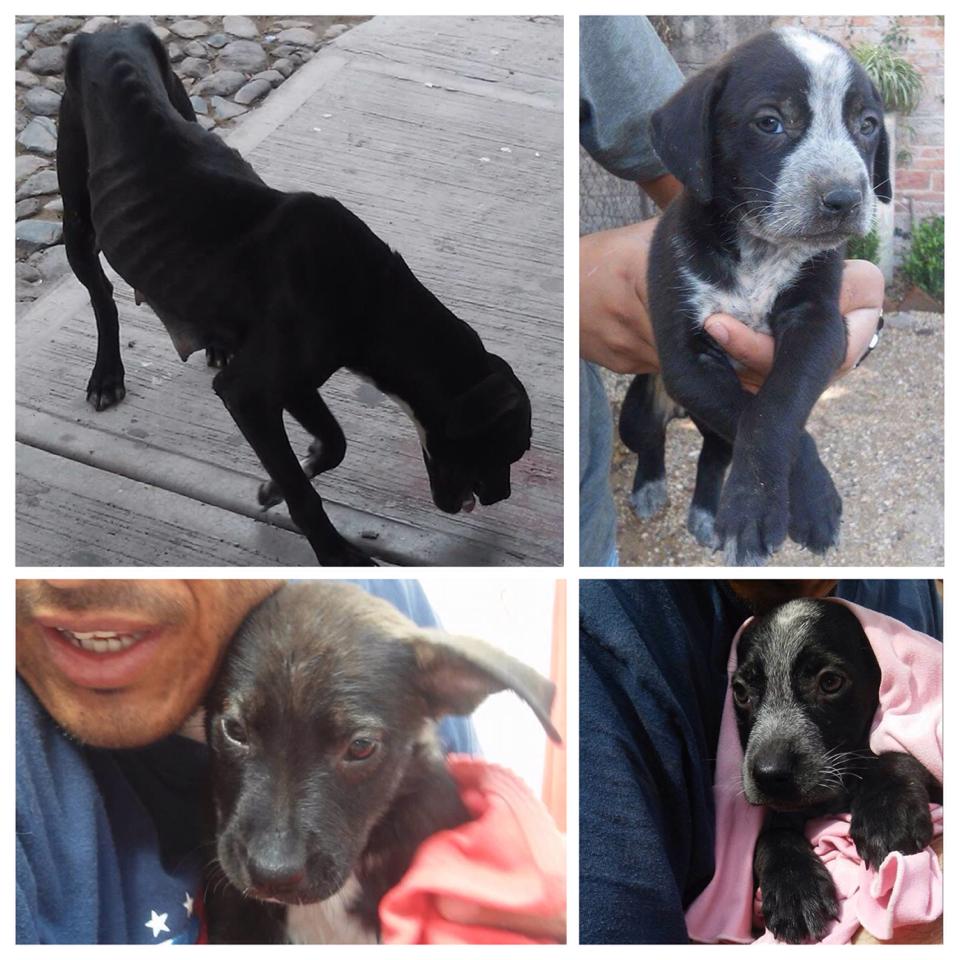 In the so-called "nicer" areas, dogs are left behind by vacationing persons and retirees who only live there half the year.    These domesticated dogs and cats are set loose in the streets and are unware of how to find food and shelter.  (See Before and After photos below) They are usually found starving and sick with parasites or die alone in a muddy field under a cardboard box.   The rainy season will be starting in a few weeks and these dogs and cats will be trying to find shelter as well as food.  It's a horrible existance.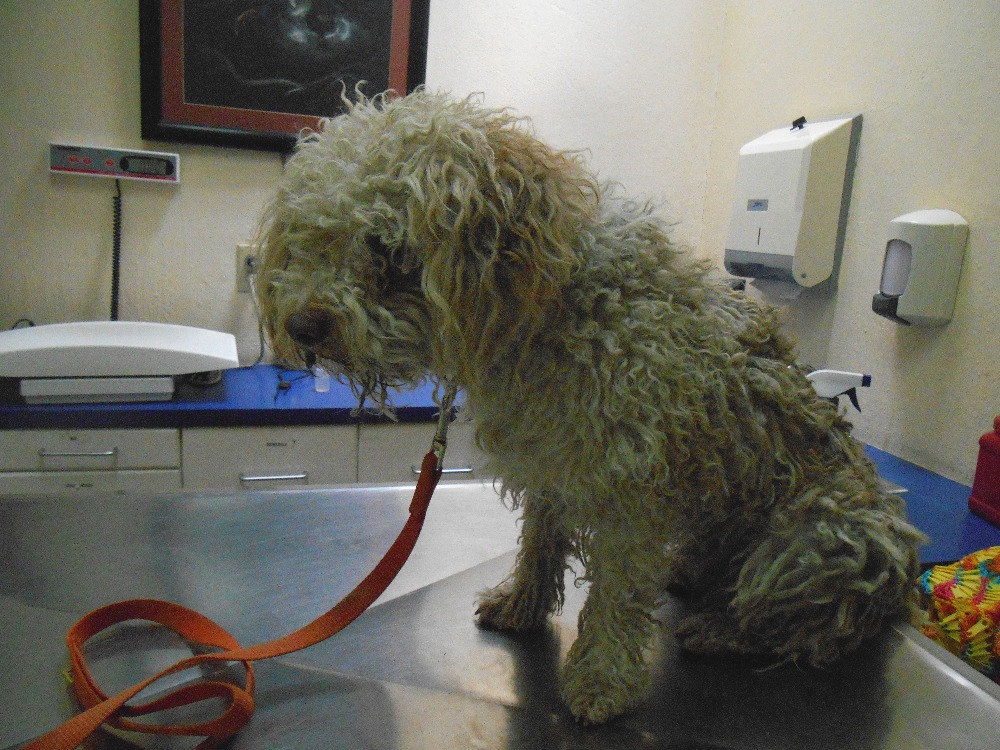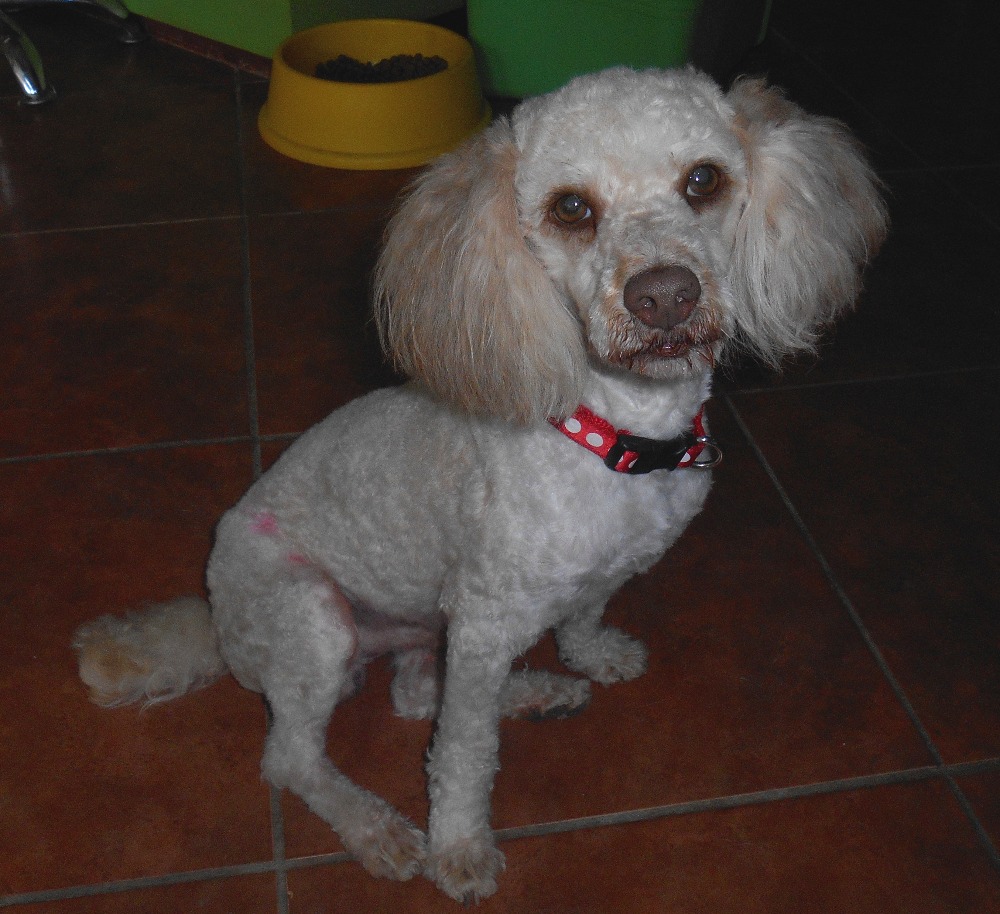 Mexico has no government assistance for animal control and does not provide funds for food and supplies to shelters.   The stray dogs the police catch are shot.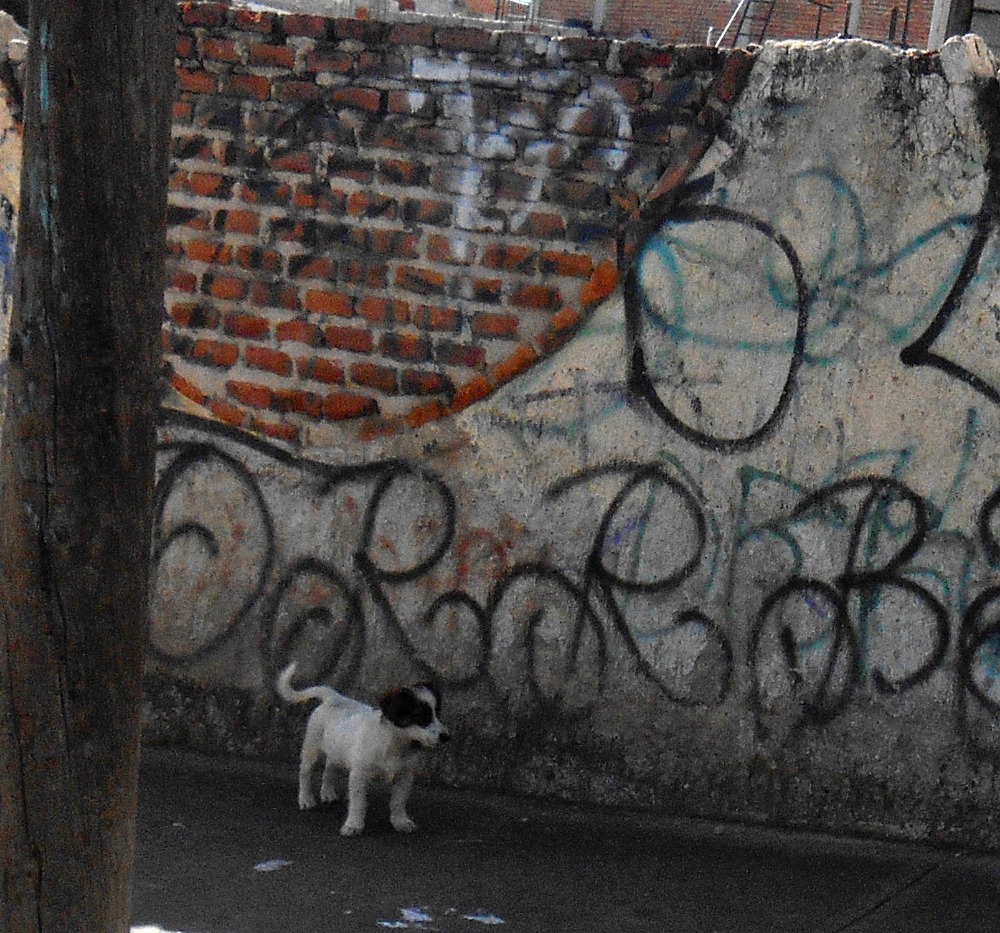 We are asking for your help for Alvaro and the other rescuers who are struggling to support hundreds of dogs out of their own pockets until they can find them a forever home.   Dog/Cat food,  vet care and cages/carriers are the primary needs where contributions will go.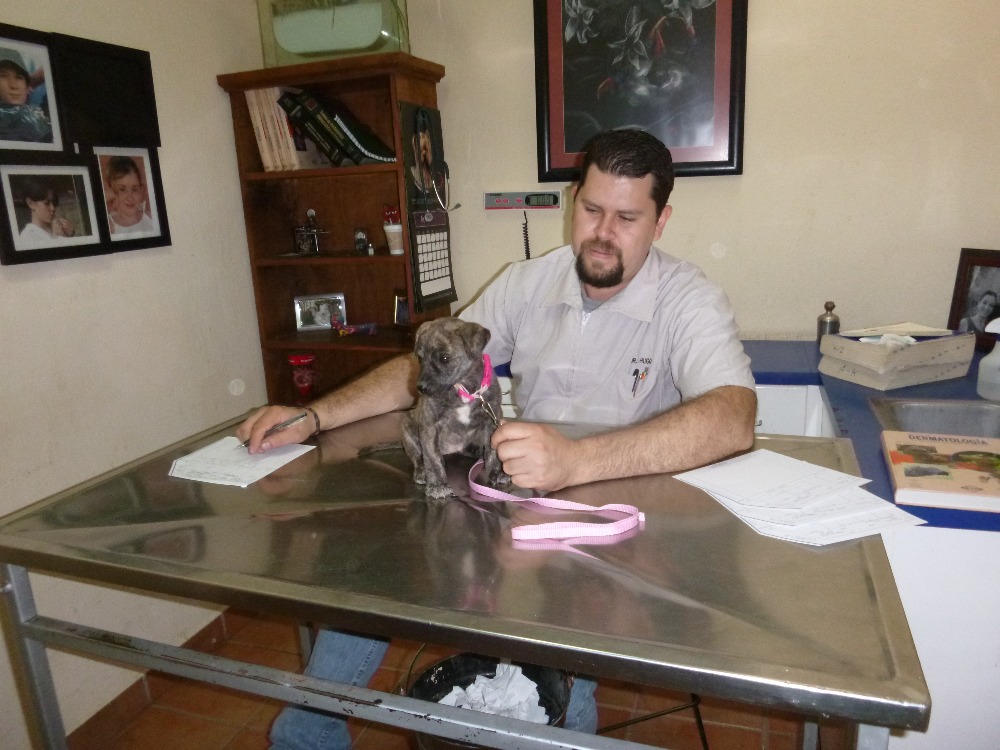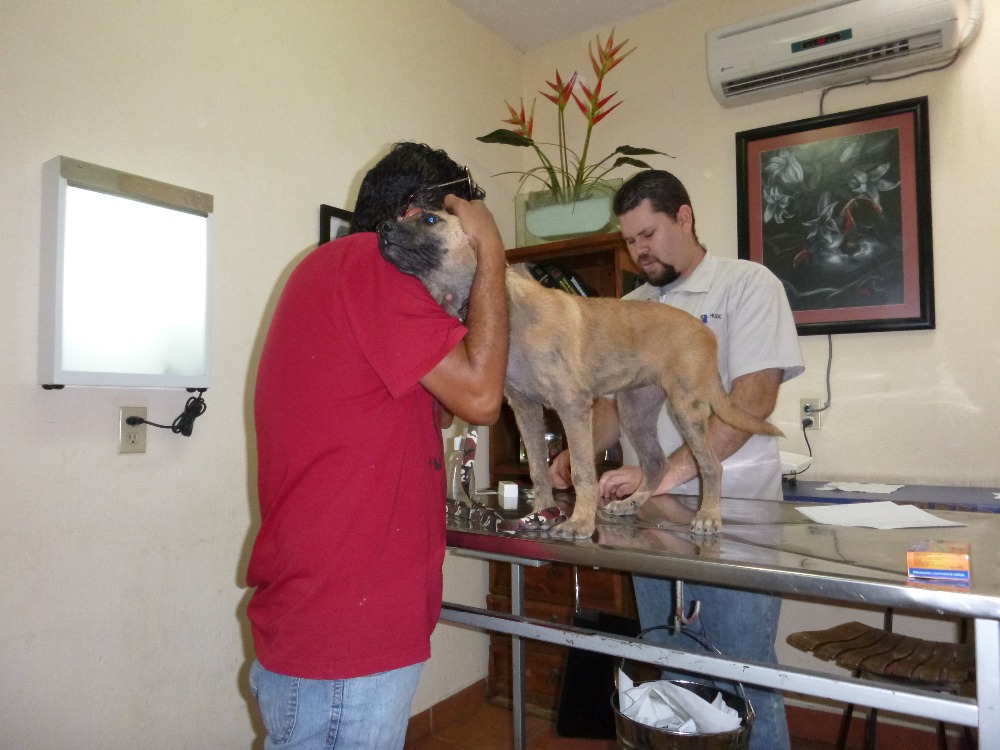 Local donations of  food, flea & tick medicine, cages,  carriers,  kennels, dog houses, beds, blankets,   food/water bowls, collars & leashes,  brushes, treats, toys,  and miscellaneous supplies can be purchased and left at the Lakeside Friends of the Animals Pet Store on the careterra in Riberas.   Just tell the cashier that it's for Alvaro.  You can also call Alvaro at 331-335-6904 to arrange for a pick up, and/or to ask to adopt or foster one of his dogs.  
These homeless dogs and cats are depending on the kindness of strangers  to survive in a world where there is little food and  rocks are thrown  to chase them away.  With your help,  Alvaro can come to their rescue and help them have  a doggone grrrrreat life in a forever home !  Muchas Gracias for your caring and kind donations!!