Weinstein's Mission Trip to Haiti
Hello friends and family! !!!
I come to you asking for your help to be part of something BIG! I'm raising money for this plan that God has laid on my heart to take my family to Haiti to serve and share the Gospel!  I, Tiffany have traveled twice to serve in Haiti, my husband, Chris has went once and this will be the first trip for our daughter. (Cason is too young yet to go) WE will be going to stay at the MISSION OF HOPE campus  https://www.facebook.com/mohhaiti/ ‌like my previous trips with our church. We regularly attend New Life Church in Oak Grove.  We are going the summer of 2018 June 6-13 th!! For this trip my goal is to raise $4,000! This will cover the flights, the stay at M.O.H. AND Tristani's passport! 100% of the money raised goes towards this trip,
As it is not my money but for the glory of God!  If you'd like to donate directly to the NEW LIFE CHURCH you may do that just specify who it's for and mail it to 801 sw 1 st oak Grove mo 64075.
Thank you and God bless! !


The kids love to be loved!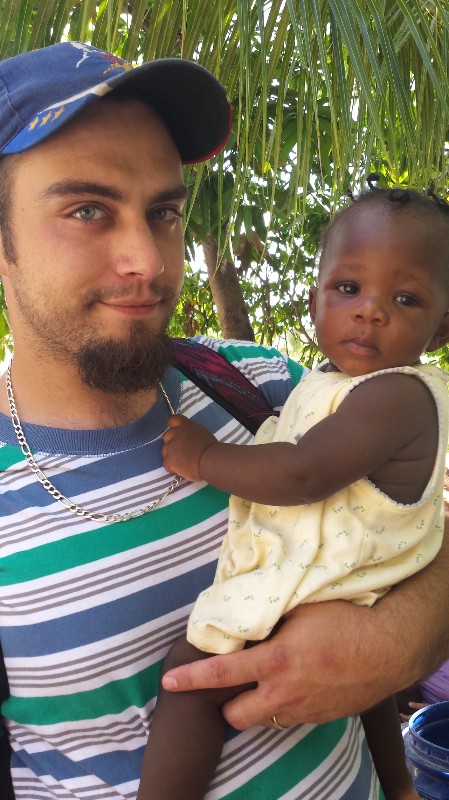 Pray for the elderly.
In July 2016 we served for the first time together in Haiti! You never know the plans God has for your life but I promise they are GREAT plans!
Putting in hard work to bless the Haitians with a tree!
This is my Beautiful family! The Weinsteins have a heart to serve Haiti!  Help us reach our goal!
If you would like to donate other ways we can make arrangements to meet in person,  paypal.me/tiffanyweinstein ‌, through  FB messenger  https://www.facebook.com/tiffany.r.weinstein ‌ or you can send donations to the NEW LIFE CHURCH with "Weinsteins to Haiti 2018" on it!  If you have any questions feel free to ask!  Thank you!
Make a donation
Organizer
Tiffany Weinstein
Organizer
Odessa, MO