Wear Star Wars Every Day 2016
FINAL UPDATE (5/25/17):
 After a whole year of wearing a different Star Wars apparel item every day to raise funds for Collateral Repair Project, I am pleased to report that
we've raised over $7,900 by the end of 2016, with over $6,000 on GoFundMe, and $1,900 through other methods.
After several jerseys, more than a dozen hats, 4 and a half pairs of socks, a skirt, a dress, a pair of shoelaces, a necktie, lots of sweatshirts, a couple costumes and 288 different t-shirts, it's time to bring the wear-a-thon to a close after more than a full year - from January 1, 2016 to January 14, 2017. Check out 
http://clubjade.net/?p=73531
 for a full final report. This page will remain open as Collateral Repair Project can always use your support in their mission to provide asisstance, education, and community to urban refugees in Amman, Jordan. Further fundraising will also be done through the auction of donated clothing items so watch the Facebook page for news on those.
My name is James and
I am a big fan of Star Wars
. Over the years, I've accumulated quite a bit of Star Wars-themed clothing, mostly t-shirts, but also hats and other things. I thought, "Why not wear a different item every day starting at the beginning of 2016 and see how far I could go?" Then I thought, "Why not do this and see if I could go a whole year with other fans helping me out, by letting me wear their cool Star Wars clothes?" And finally, I thought, "Why not do this and turn it into a walkathon-style fundraiser for a worthy group that helps people?" I chose
Collateral Repair Project, a non-profit organization that helps urban refugees
with emergency aid, education, and community building in Amman, Jordan. 
And that's how we have
Wear Star Wars Every Day 2016
. It's simple:
I wear a different item of Star Wars apparel each day for as long as I can keep it going without stopping
, using clothes from my wardrobe, or from yours. I'll post update photos every day, and video summaries every week to the
Wear Star Wars Every Day page on Facebook
 and on Twitter using the hashtag 
#WearStarWarsEveryDay
 .
You can donate either a flat amount, or make a per-day pledge.
 Like for a fundraising walkathon, the per-day pledge is a small amount that can add up to a big total, based on how many days my streak of wearing Star Wars lasts. At the end of every other month and when the project has ended, I will send a reminder to all per-day pledge makers with their total for that month. 
To make a flat donation:
 Simply click on the Donate Now button on the top of the page and follow the steps.
To pledge a per-day amount:
 Please fill out my
pledge form
or send me a message via the contact button at the bottom of this page. Whichever way you choose, be sure to include your per-day pledge amount. When sent a reminder, come visit this page to make a donation for the month, multiplying your pledge amount by the number of days I've successfully worn a different Star Wars clothing item in a row for that month. Or
you can also set up an automatic monthly payment if you donate on this page
.
All donations, both flat amounts, and per-day pledges, go straight to Collateral Repair Project, via GoFundMe & FirstGiving (which take a total of 9.25% for processing & credit card fees).
I think I have enough clothes on my own to go a couple months - but you can help me reach my goal of going all year by lending or donating Star Wars clothes for me to wear to keep the fundraiser going! Need more information on how to send your Star Wars clothes to me and what items are accepted? Visit the
Wear Star Wars Every Day general info page
.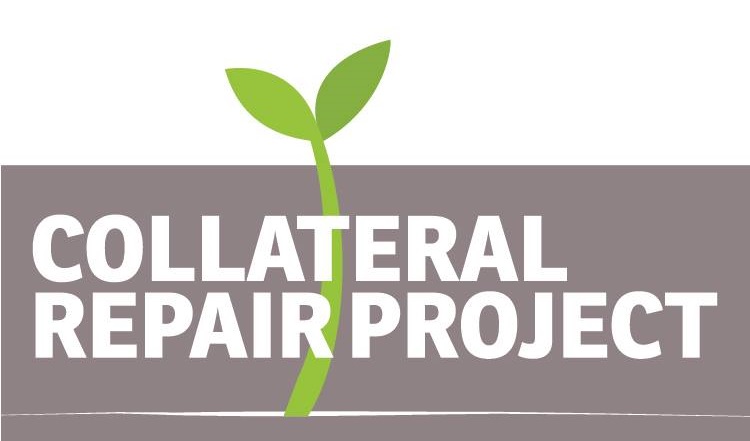 About Collateral Repair Project:
Collateral Repair Project (CRP) is a grassroots refugee aid organization located in East Amman, a neighborhood home to a growing number of urban refugees from Syria and Iraq. Our bifold programming focuses on providing emergency assistance and community building workshops. Monthly food vouchers, medical support, fuel, and clothing are among the many services covered through our emergency assistance program. Likewise, our community center in Hashemi Shamali is home to several support groups for teens and adults, as well as English classes, a women's craft co-op, yoga classes, and more.
Collateral Repair Project is a registered 501(c)(3) organization based in Brooklyn, New York. Visit CRP on the web at 
collateralrepairproject.org
 and like them on Facebook at 
facebook.com/CRProject
.


About James:


My name is James Floyd, and I live in San Diego, California. I go by jawajames online and write for a few geeky sites. I am not affiliated with Collateral Repair Project and learned about the organization from a relative of mine, who serves on the CRP board. Follow me on Twitter:
@jamesjawa
.
Become the first supporter
Your donation matters
Organizer
James Floyd
Organizer
San Diego, CA

COLLATERAL REPAIR PROJECT
Registered nonprofit
Donations are typically 100% tax deductible in the US.