Make It In The USA - FUNctional Games Apparel
Imagine the outcome of a young black boy growing up in what the media labeled as the Most Dangerous and Poorest City in the United States. Did he become incarcerated for life, or dead by a tragedy? No, not this young man! He actually goes back to his city as an adult with a Vision of meeting the needs of the community by investing in its youth, creating meaningful jobs that sustains families and providing pathways for greater personal and professional growth.  Now, imagine that vision taught to youth in cities around the U.S. and the World!
Sounds lofty or too good to be true?  Well, that is exactly what is quietly happening in Camden, New Jersey by FUNctional Games Apparel and the Jump Shot® brand.  This is achieved by sustainable initiatives via a hybrid of Social Entrepreneurship; where profit is the goal yet how it is distributed and for what purposes, distinguishes us from most businesses.
Dwight Robinson
Experience alone will not create success! FGA is banking on support from great people (like you) with like minded views to make a positive difference.

Social Entrepreneur Enterprise "Higher Cause"


Since its inception, FGA's mission is to balance the need to generate reasonable profits with job creation and development of youth education & life skills initiatives in U.S. inner cities like Camden, NJ.  Although a For-Profit company, FGA is categorized as a social entrepreneurial enterprise because we focus on making a positive impact on the community.  For example, our P.I.N.S. Training Program addresses the rise in unemployment due to conditions such as the Pandemic by pairing job training with companies and businesses that are committed to apprenticeships and hiring.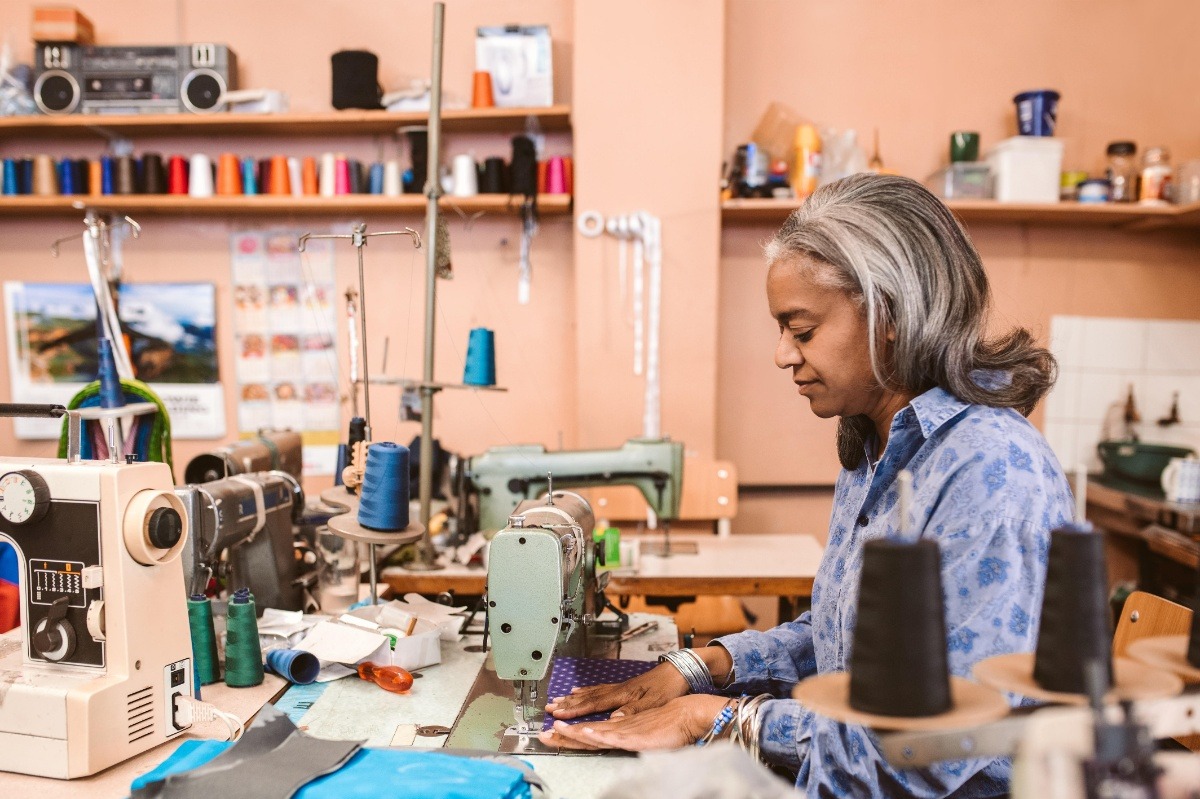 About P.I.N.S. Training Program


FGA and the Jump Shot® brand is poised to launch its Professional Industrial National Seamstress (P.I.N.S.) training program in Camden. The P.I.N.S. program turns novice seamstresses into industrial machine operators within 4 – 6 months.  FGA has gained commitments from large, midsize and small manufacturers to provide 1 -2 months of apprenticeship training and employment upon completion of the P.I.N.S. program. This training program increases skill levels of the unemployed, provides on-the-job experience, and matches trainee with future employer via apprenticeships.

Youth Initiatives


Serving is in our DNA at FGA and the Jump Shot® brand.  We quietly develop, help fund and provide the volunteers for initiatives and programs that Encourage, Inspire & Educate youth to better prepare for the purposes they have all been created to fulfill.
*
Arthur K. Brown Life Skills Program at Camden County Boys and Girls Club -
8 -10 Week Biblically based Life Skills program and Basketball league where Health & Nutrition is also introduced to youth participants.
* 
Hollywood TV/Film Audition & Workshops (Hollywood, FL) -
Youth initiative designed to develop the next generations of Content Producers who better reflect God and their family's values in the Artwork, Films, Videos, Books, Songs and Video games that they create.  Participants are from: Atlanta, Boston, Philadelphia, Los Angeles, Miami, Phoenix, and Internationally: Australia, Bahamas, Barbados, Canada, Ghana and expanding.  
 * 
StepIn Stones To Excellence –
 Youth Organization that focuses on South Jersey and Shore area programs regarding Basic life skills, Education and Economics.  It Operates as a grass roots social action group that truly identifies and meets the needs of its communities.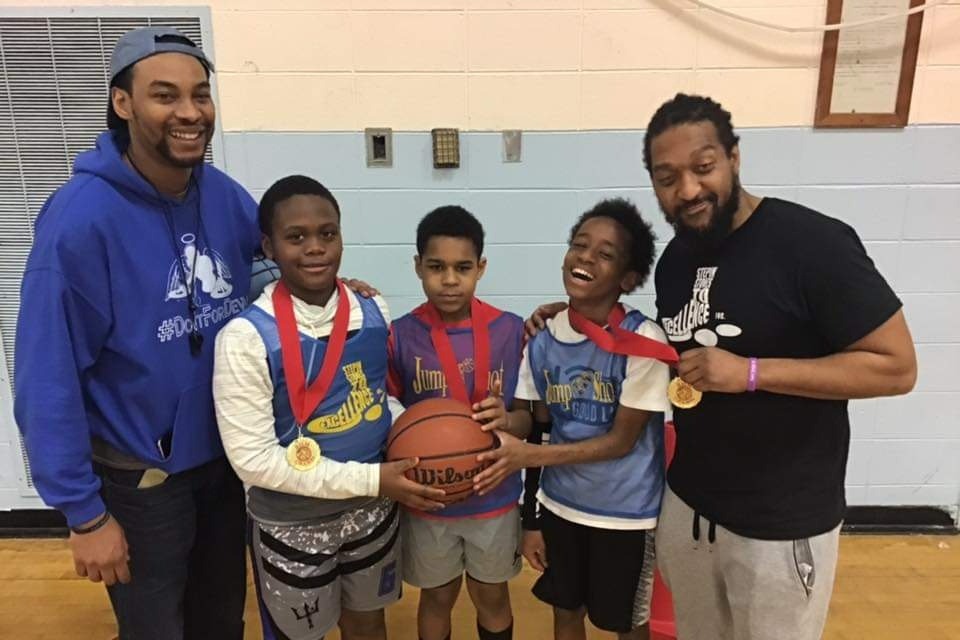 3 on 3 Basketball Tournament


*  
FGA Executive Management Internship Program –
 College age young people are provided executive business training, social entrepreneurship training, mentoring and unique career opportunities.  Program participants are actually at the decision making table, encouraged to provide insight and critical thinking as well as manage their own projects.             
Internship Testimonies:
"Before I started my internship position, I set the following goals: to gain a  better understanding of marketing, learn the duties of a sports management professional and how to engage others as a professional in the sports industry. By the end of my internship I felt I was able to accomplish my goals. This made me more well rounded and better prepared."             
Dion              Plymouth State University              Massachusetts
"Interning for FGA has provided me a great opportunity to gain valuable
experience in both community outreach and business development.  I look forward to furthering my knowledge in apparel manufacturing."             
Will              Rutgers University              New Jersey



About the Company


FUNctional Games Apparel LLC and its Jump Shot® brand is a "Social Entrepreneurship Enterprise" dedicated to developing both innovative and FUNctional sports apparel and accessories that capture the challenge, excitement, and FUN of game day competition for athletes of all ages and degrees of ability. 
Jump Shot® and FGA are the Company's primary brands and are positioned to utilize its patented products to gain a foothold in the sports apparel market.  First up of the Company's vast patents and innovative products are the Sneaker Sleeves, Solo Sleeve and Beak Band to be released.  
Despite the financial and operational setbacks due to COVID-19, with your help, the Company is positioned to launch its patented products and committed to light manufacturing and training in Camden as early as 2021.


Company Office


Company Training Center

Dwight Robinson, founder of FUNctional Games Apparel and the Jump Shot® brand, was born and raised in Camden to a single parent mother.  His life and the life of many of his family and friends growing up was very different from what was portrayed by the media characterization  of the 'Most Dangerous City' and 'Poorest City' in the U.S.
Camden, NJ - A Work in Progress


The ingredients Dwight attributes to his success are: he was raised to place God first; several good men and women mentors (especially his Mom) provided love and guidance; and valuable life lessons learned from participation in sports.  He believes in Camden and the revitalization that  is taking place due to the cooperative efforts of its leaders and community.  God gave him a clear vision to  be apart of the solution by creating an innovative sports apparel company that manufactures in Camden for the purposes of creating not just profits, but jobs and funding youth programs.  This is what he envisioned while at The High as a student athlete and studying Sports Management at UMass, Amherst on a football scholarship.
Camden, NJ - Progress at Work


What will be the ingredients to FGA and the Jump Shot® brand's success ?  Dwight has garnered over 35 years of experience that has provided him with an extremely rare perspective.  He draws from his experience as a Collegiate Athlete, Sports Agent, Sports Marketing executive, Coach and Trainer to invent innovative products that are highly marketable and at the highest quality for value possible.


"Many people have helped this vision come to pass and many more are required to make it a success.  If FUNctional Games Apparel and the Jump Shot® brand can help others develop to fulfill their purposes, by fulfilling its mission, that is a Win/Win mindset in action." DFR

Use of Funds
* Operations                     *Machines                    * Building Expenses      *Equipment                * Supplies                            * Inventory                  
* Training Scholarships (P.I.N.S. Program)  
What's The Plan - Phase 1
We are currently in Phase 1 of our business plan.
Phase 1 consists of:
* Lease facility that can house Light Manufacturing, Offices & Training
* Facility Renovation and Move-in
* Produce Initial Inventory
* Launch Company Website for Online Sales.
* Begin Marketing & Promotions Campaign
* Formalize Public Private Partnerships for P.I.NS. Program
* Promote P.I.N.S Programs, 1st Class & Scholarships Available


Why Donate?


COVID-19 drastically delayed the launch of the FGA company as well as its ability to open its facility in Camden,  manufacture its products in Camden and begin its jobs training program based in Camden. This significant time-lapse drained FGA's capital considerably.  We had to pivot and secure temporary manufacturing capabilities overseas to launch.
With your support, we can  do the following: really make high quality products at reasonable prices here in the U.S., provide living wage to support our workers, provide scholarships for the training program, and make a difference by solving problems in our communities one youth at a time.


How To Support?

DONATE NOW AND PLEASE SHARE LINK! 

Sincere appreciation for your support!! 



Organizer
#1 fundraising platform

More people start fundraisers on GoFundMe than on any other platform. Learn more

GoFundMe Guarantee

In the rare case something isn't right, we will work with you to determine if misuse occurred. Learn more

Expert advice

Contact us with your questions and we'll answer, day or night. Learn more