We did it, but if you haven't donated and would like to still contribute, please do! 
The parents of the Watkins Glen Swimmin' Wimmin' are looking for some help, not in the pool but out of the pool!  The team is hosting a multi school invitational, IAC's, Section IV class A, B and C Championships this year. They need a new award podium fitting for such grand events!  Their current podium was made in the early 80's and is much too small for an 8 lane pool and multiple relay events.  The new podium will safely and effectively showcase the swimmers for their achievements in all eight places.
The funds raised will be for the construction of the 8 place podium pictured below with each individual stand being 4' X 4'. This new podium will be 32' wide and will have a ceremony backdrop curtain with a removable event designation on the front of the podium for pictures.
If you are a parent of a current or past Watkins Glen swimmer or a proud former alumni swimmer who has spent endless hours at the pool and understand how important this is,
we need your help!
The immeasurable amount of hard work and long hours that goes into achieving a place on the podium deserves a podium grand enough to honor that hard work.  Their current swim team and every swim team for years to come would be very grateful for your support! 
Please help support our Swimmin' Wimmin and donate! Thank you!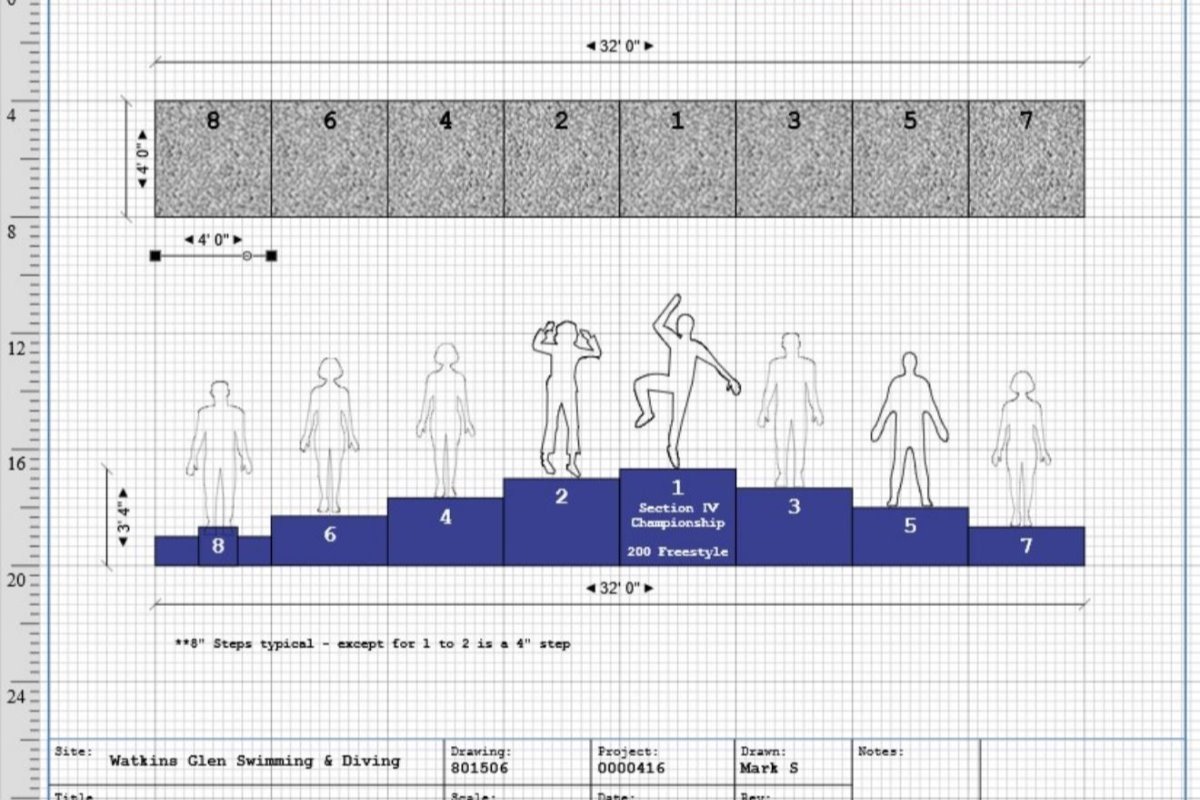 Organizer
Swimmin Wimmin 
Organizer
Watkins Glen, NY