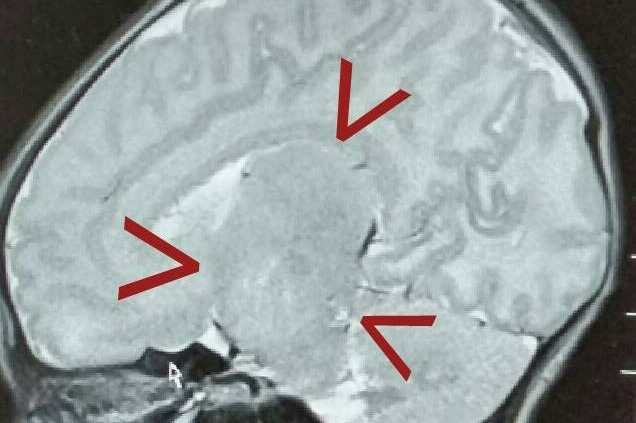 Hi Guys,
Below you can read what this fundraiser is about. It is for the tough little son of Zeb Walsh one of our Matrix Boxing Gym members and car sponsor of Jacob 'The Flamingo' Ng. Before you read about this brave little boy and his amazing parents I want to encourage you to donate to this very worthy cause by promising to do the following which I hope will help us reach our goal of $15,000(helps cover bills while away and airfares, accommodation and food while in America); 
Most that know me(Stephen Ng owner of Matrix Boxing Gym) know that two and a half years ago I entered into a long hair growing bet with another bloke.
The bet was; We shaved our heads bald and the first person to cut their hair had to do the Burpee Mile(1600m of doing a burpee then jumping forward). Now only one bloke was dumb enough to take the bet because; 
1. I wanted long hair to start with and even after winning the bet(36 months later) I still have long hair.
2. I have done the Burpee Mile before and it sucks and I don't really ever want to do it again!
3. I don't like losing(unless for a good cause!)
My proposal is if you can find it in your heart to part with a few dollars of your hard earned money and we reach our goal of $15,000 I will do one of the following, either cut my hair(at least short sides and back) or do the Burpee Mile(I'm sure there are many that would pay to see me suffer this again!) Every cent raised will go towards helping cover expenses of Jax going to America for his operation. Once we reach $15,000 the fundraiser will stop. You can see the length of my lush locks in the picture below and I will kick start this fundraising by donating $1000.00 so your goal of seeing me suffer physically and or fashionably(hahaha) is a little bit closer!
Please support Jax and in the process get "a little payback" on coach by seeing me do one of two things I really have no desire to do...hahaha...
About Jax;
Our son Jaxon is the sweetest little 4-year-old boy you could know. At just 2days old he started having Tonic Clonic seizures and was taken back to the hospital. At just 6 days old he was diagnosed with a rare Brain Tumour called a Hypothalamic Hamartoma.
For Jaxon his HH has caused uncontrolled seizures that are medically intractable. Our little boy has not had one day free of seizures in his life. They range anywhere between 30 and 300+ per day with an estimate of around 100,000 seizures thus far. They can cause him great distress during a seizure and often appear to be painful.
Jaxon's medical team has tried to get his seizures under control with the use of many anti epilepsy medication's, but his seizure types are intractable to medication.
Jaxon's condition and uncontrolled seizures have caused him to be severely developmentally delayed with learning disabilities and cognitive decline. He is non-verbal and still a little unsteady on his feet but has been walking since he was 3.
Jaxon isn't a candidate for surgery in Australia. He has met with the HH specialists and medical team at The Royal Children's Hospital in Melbourne and had consultations with Neurosurgeons around Australia. Jaxon's HH is considered Giant in size and has complex connections to his brain. It has been recommended that a less invasive technique called Laser Ablation surgery would be Jaxon's best chance for seizure reduction and a better quality of life, but this is not currently available here in Australia. We have been approved Government funding to assist with getting Jax to Texas Children's Hospital, USA. Due to the size of Jaxon's lesion, two surgeries will be carried out to obtain an optimal outcome.
If left untreated the HH can result in further cognitive and behavioural regression, mental retardation and additional seizure types that can also spread to other areas of the brain. Unfortunately, this decline has already started for Jax with new seizure types starting this year in February.
Thankfully, we have the bulk of the costs involved for this trip covered but we would like to ask for help to get the remaining amount as we have just received confirmation that we will be leaving mid-May.
It is our hope as parents that we will see our little boy have a seizure free day and be able to enjoy activities that other little ones get to enjoy daily. Jaxon's only hope of this is getting treatment overseas that is not available to him in Australia and we are needing assistance to get there.
Thank you kindly for taking the time to read about our little boy it is greatly appreciated.
Regards Zeb and Angie
Picture of the lush locks being put on the line!

Organizer and beneficiary
Stephen Ng
Organizer
Arundel QLD