Memorial Fund For Tina Ramirez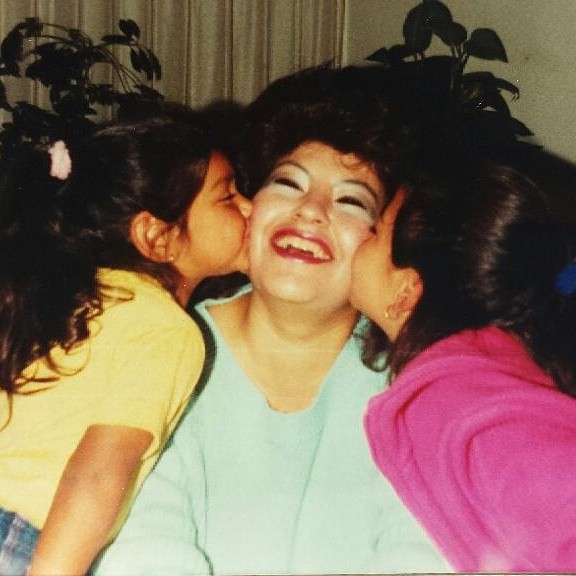 This past week has been life changing for our family. On Tuesday November 3rd,  one day before her 54th birthday, my mom (Tina) passed away suddenly and unexpectedly in her home.  A home that had an open door to all her family and friends.  A home that has been the center of so many great memories.
Around 3 a.m. my mom woke up from her sleep complaining of shortness of breath and my dad and older sister ran to her aid. The paramedics were called and within seconds my mom struggled to take her last breaths. My sister desperately tried to save her and performed CPR until the paramedics arrived. The paramedics tried everything they could but said they were sorry they were not able to save her.  
I will never forget the cries of desperation my sister, my dad and I yelled out as we begged God to bring her back to us. Never in a million years did I think we would be planning her funeral on her birthday instead of celebrating it with her.  Anyone who knew my mom knows how kind hearted she was.  She was a family woman who loved spending time with her family.
Her heart was so full of God's grace that she opened her heart and home to adopt our now 4 yr old little sister Sophia. Sophia had such an attachment to her and she was the pride and joy of my mom and dad. There are no words that could describe how much sorrow this has brought to our family.  Our lives have been forever changed and she will be more than just missed by all who knew her.  
Please continue to pray for our family as my grandparents mourn the loss of their third child, my uncles mourn the loss of their third sibling,  my father mourns the loss of the love of his life who he has shared 39 years with, my sisters and I mourn the loss of our mother and my 3 children mourn the loss of their Nana. I can't forget to mention all my mom's sister in laws, neices, nephews, uncles, aunts, cousins and friends who have been affected as well.
We ask that you help support our family in this time of need to help with our mom, Tina's, funersl costs. We thank you with all our hearts for your generosity and feel blessed that you are sending such kind words and praying for our family. It is very much appreciated. 
Organizer
Monique Ramirez-Washington
Organizer
Oxnard, CA