Support Charles "Chuck" Rowan
 ANY CONTRIBUTION WOULD BE APPRECIATED, AS WELL AS SHARING THE GO FUND ME PAGE (Facebook, Twitter, LinkedIn, Email, Instragram, Pinterest, etc) WITH AS MANY PEOPLE AS POSSIBLE. 

(Per Chuck & Leatha) I am handling all medical and  financial aspects related to this matter. This includes  the withdrawal and dispursement of funds raised.  A separate checking account has been set up for these purposes.  I will periodically post updates regarding Chuck's recovery, the Go Fund Me campaign, and dispursement of funds. 

Chuck is an INDEPENDENT CONTRACTOR. He owns his own 18 wheeler and is not an "employee" of the company that he hauls gasoline for. This means he is NOT COVERED under WORKER'S COMPENSATION OR DISABILITY INSURANCE. 
We are asking for prayers and support for my brother in law, Chuck Rowan.  Friday 2/16/18 at 6am, Chuck was shot twice while trying to assist a young woman who was broken down on the interstate.  He remains in the hospital in stable, but precarious condition.  He has a fractured jaw, a bullet lodged in his neck (next to his spine), and a bullet (tore through his left kidney) is lodged near other organs.  
Chuck is a devoted husband, proudly served in the Navy, and is the main breadwinner for his family.  Chuck has the biggest heart and is the first to help anyone in need.  He has taken such good care of my sister and my widowed mother.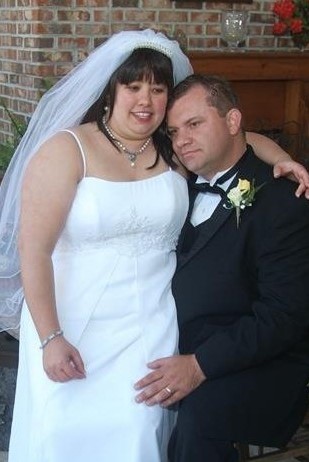 The funds collected will go towards medical bills, lost wages, and other incurred costs while he, his wife, and family put their lives on hold to be with him.  At this time, it is difficult to predict what the recovery process will entail or what Chuck will be facing long term (medically & financially). 
Friday morning at 6am...Chuck was in his truck (18 wheeler) and pulled over to help a young woman who was broken down on the side of the road. He saw she had a gun on her front seat and no tag on the car and was acting frantic. He told her he'd call her a tow truck and walked away to get back in his truck and get to a safer location. She chased after him with her gun. He managed to get in his truck, but his window was down. She shot him in the neck and hip. He managed to start his truck, call 911, and get to the next exit (6 miles away). Before he lost consciousness, he called his wife, Leatha (my sister), and mumbled that he had been shot. They are being very cautious about surgery because of the high risk of paralysis. Yesterday he was moved out of the Surgical ICU and into a private room.

Organizer