Help Maintain this Arctic Amateur Radio Station
(See the March, 2019 Update below)

For Amateur Radio operators, talking with rare locations around the world is a big thrill.  Many of these operators compete in Contests -- trying to talk to as many places as possible around the world in a short period of time.  

J Allen, callsign VY1JA, has been a reliable radio contact from Whitehorse, Yukon, Canada, for quite a few of his 73 years.    It is a tremendous challenge to keep and maintain a competitive station in the Arctic.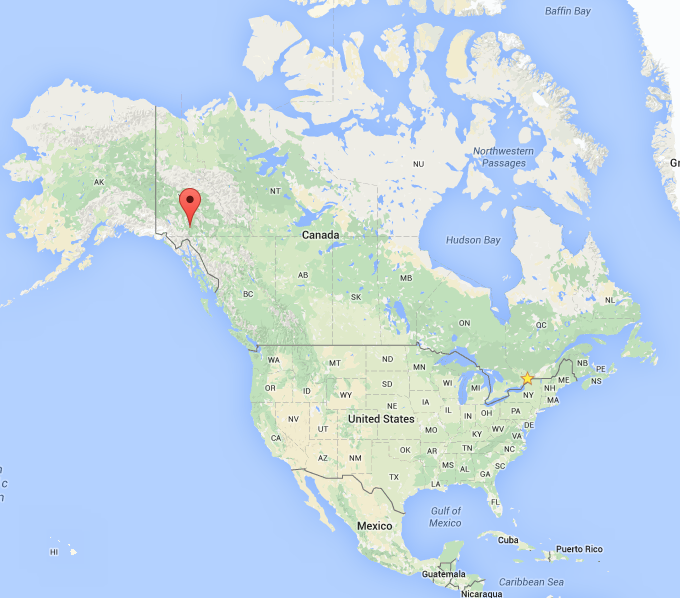 J is now retired.  His station is not what it used to be.  He cannot operate like he used to.  However, J wants the station to "be there" for those looking to contact the Yukon.   He has the land, he has the inginuity, and he has a lot of the parts.  

Through modern technology, Radio Amateurs from around the world  can "staff" his station by operating remotely over the internet.  For the past six months, a small group of dedicated hams have been testing this feasibility using inferior equipment -- and yet have made many contacts. 

Our team knows how to make this station reliable and with a strong signal.    We will have to add some new equipment and upgrade antennas.  Our goal is to upgrade J with a modern, reliable radio and provide him with the needed accessories.  

With the funds from this campaign,  we will upgrade J's station with an Elecraft K3s Transceiver.  We will replace coax, connectors, switches and generally make it reliable.

 J's station will be on the air for CW, SSB and Data-Mode contacts in all the major contests and for schedules outside of contest times.  

By this November, 2015, J hopes to have V-beams up using the power poles you see in the opening picture.  The station will have an Elecraft K3, an Alpha 9500 amplifier (previously acquired), and RemoteRig remote control gear.   Other antenna plans are in the works if the weather and time allows.



Update March, 2019:

Friends, it's been a FANTASTIC three years!  Though your generosity, we have been able to keep VY1AAA, our Arctic Amateur Radio Club, active on the Amateur Radio bands!   As you can see in the updated opening image, we have made 24,963 contacts with operators around the world.  

It has been quite a challenge -- the Arctic weather is fierce, and very hard on equipment.   Though your generosity, and the generosity of some very special individuals, we have improved the station significantly.     Our main station lineup consists of an Elecraft K3s transceiver, and an Alpha 9500 Amplifier.   We use a Palstar HF-Auto KW Antenna Tuner, and connect to a myriad of  antennas.  J built his own 46' tower, and rebuilt a 4-Element Quad,  which provides a booming signal around the world.    Those surplus power poles have been put up, and experiments have been done with many wire antennas for the low bands.   Currently, we use a pair of 1/4-wave phased ground planes on 40m, and a full-size 1/4-wave gound plane on 80m.     On 160m, J built a Double-L with approximately 55 feet in the vertical section.

It has been our goal to be a reliable station for the ARRL November Sweepstakes contests -- and you've seen the results over the past few years.
We plan to be there for you in as many contests as possible.

If you are interested in operating the station remotely, please email gerry[at]w1ve dot com.    We have an open-door policy, as long as you have the remote gear, and meet licensing requirements.

Keeping the station working takes a lot of time -- and cash from the operators.   We have kept this GoFundMe open to help offset our costs.   

Thank you for your support!

73,

Gerry, VE1RM
VY1AAA Trustee



Organizer