On May 25th, just four weeks before his fire academy graduation, my brother Gary suffered a devastating spinal cord injury in a no-contact freak accident while playing basketball.
At 32 years old, he's played in more basketball games than he can count, and he's always played hard. Go hard or go home! In the weeks leading up to his accident, the mantra was more like, "Go not so hard so that you can go home in good shape for the academy in the morning!" He'd been extra cautious while playing in recent weeks to ensure he was in the best possible shape for the intense training he endured four days a week in the fire academy. Following his father and uncle's footsteps to join the Camden City Fire Department became a reality in March when he began the 13-week journey.
We all knew he'd kill the academy! Strength, endurance, and adventure are what he thrives on. On a weekly basis, he flipped his body around like an acrobat, performing at half-time in front of thousands of fans as a member of the Philadelphia 76ers Dunk Squad. On vacations, he left no rocky terrain unclimbed and jumped at the opportunity to dive off cliffs into the ocean. He has a thirst for life and adventure beyond anything most people could fathom, so hearing that his injury was sustained when he jumped up to grab a pass and fell seems like it could only be fate - God's plan. We're unsure how this injury will shape his life, but we know he will get through this no matter how long the road to recovery might be.
He's begun therapy at Magee Rehabilitation and is improving every day. His motivation, determination and optimism through this ordeal have been inspiring and truly incredible to witness. If trusting the process was a person, it'd be him. So many people have reached out to ask what they can do. What he needs most are prayers for a speedy recovery. What he needs secondarily is peace of mind. Being unable to work and provide for yourself is a loss of independence on its own - never mind the physical aspects of an injury. Being able to continue maintaining his bills on his own and providing for himself in the months following rehab will give him the peace of mind to focus solely on his recovery.
Please pray if you believe in the power of prayer. Donate if you can. Share if you'd like. Thank you for all the love and support my brother and family have received thus far. We genuinely appreciate it. -Trish
#GarysRoadToRecovery @glyonsjr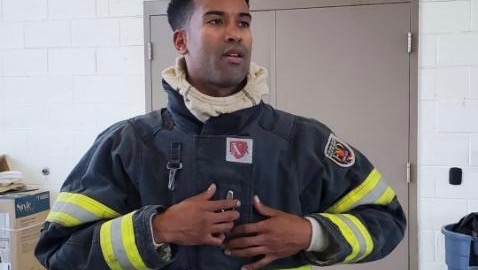 Become the first supporter
Your donation matters
Organizer
Trish Taylor
Organizer
Pennsauken, NJ