Annabelle Goes to FFA Nat. Conv.
Hello!
My name is Annabelle Lee and I was elected by my peers to be the 2015-16 Rogue River FFA Chapter secretary.  I have been presented with the opportunity to travel to Kentucky and Tennessee for the National FFA Convention October 25-31, 2015. Our small school rarely gets opportunities to travel out of state so I'm so excited and grateful to go! 
FFA is the largest student-led youth leadership organization in the United States with over 500,000 members nationwide and enables students to excel in premier leadership, personal growth, and career success. At this annual convention, there will be speakers who will share their wisdom and life experiences and workshops where I will learn effective ways to refine my leadership skills. I am excited to also be able to develop friendships with other FFA members like me from all over the United States as well as Puerto Rico, and the Virgin Islands.
Though the foundation of FFA is agriculture, the FFA experience is of extreme value to me even though I do not ultimately plan to pursue an agriculture career. I am focused on serving others through a career in Personal Nutrition and Wellness psychology. The leadership and organizational skills I am developing through being involved in FFA will serve me well in my life and vocation. I am also looking forward to the many unique scholarship opportunities I will be able to qualify for as a result of being active and accomplished in this organization and participating in National Convention specifically.
In addition to the National Convention, our small group of students - accompanied by our advisor and my mom - will be touring significant US history sites such as Andrew Jackson's plantation and Franklin, TN where the Battle of Franklin occurred and where young men as young as me fought for their beliefs during the Civil War and lost their lives as a result. We will also have the amazing opportunity to experience Americana by touring Mammoth Caves National Park and going to a show at the Grand Ole Opry! I'm so excited to see these things for the very first time!
I am so grateful to you for supporting this endeavor, especially considering the extremely short time frame in which I have to raise the necessary funds. Your contribution will put me in a position of being better educated to serve my local chapter and school more effectively and to set the example of keeping our eyes facing a bright future. 
As a thank you, every donation will receive an 8x10" print of my original art (photographed and created by me) as well as my life long gratitude for making this experience possible for me! All that I am learning through this experience will help me create an even better, brighter future for us all!
"Annabelle is a self-motivated leader of her peers, who seeks every day to use her talents and skills for the betterment of those around her. Her ambitions of traveling to the National FFA Convention are to expand her horizons and learn how to be a stronger leader from those that are not currently within her realm of influence. I am confident that an investment in this young lady will return thousands of times over in the lives of those who she will influence."
-S. Herringshaw, Rogue River FFA Chapter Advisor
"My friend, Annabelle is one of the sharpest teens I know. This world is in desperate need of innovative and fresh leadership. Annabelle has the intelligence, poise, and natural leadership ability that can catapult her to the next level. The world needs teens like Annabelle. She is an inspiration!"
-K. Clayson, Co-Founder of Strongbrook and author of Fillping the Gratitude Switch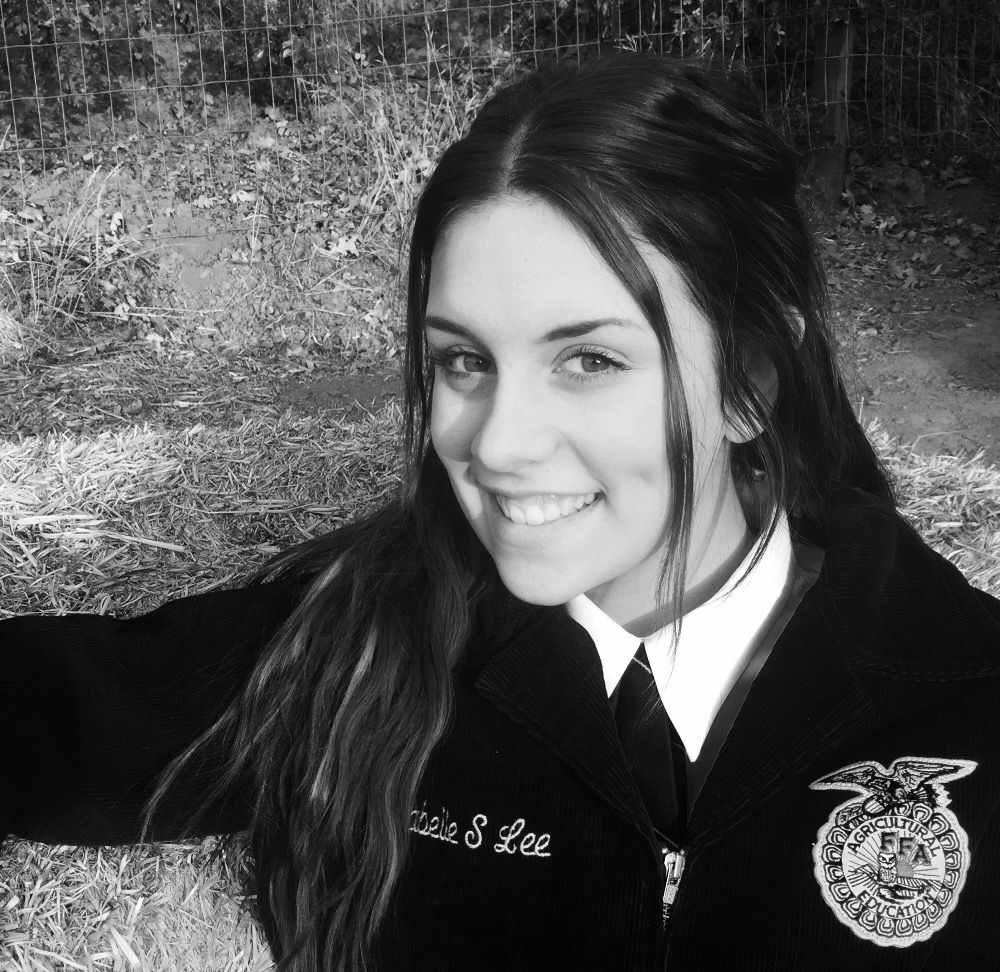 Organizer
Stephanie LeBaron Lee
Organizer
Rogue River, OR