Help Baby Vivian Conquer Chiari
For those of you who don't know Vivian, she is the most beautiful 7 week old baby, fighting a very hard battle against Chiari.  Baby Vivian is the third child to Clay and Sarah and a Baby Sister to Brother Samuel (6 yrs.)  and Sister Lillyana (13 mos.).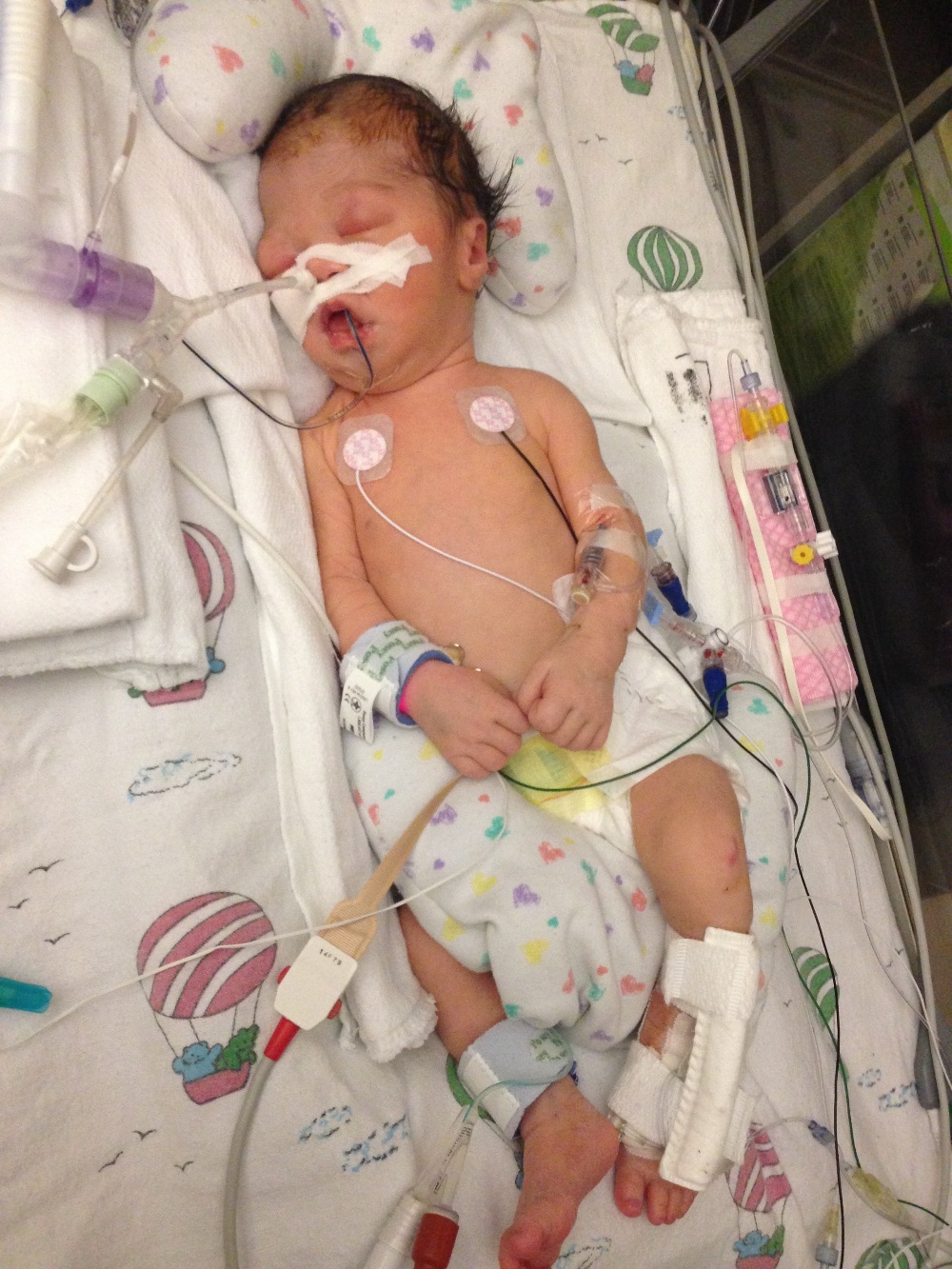 At 18 weeks gestation, ultrasounds found that Vivian had major brain abnormalities and was then considered a high risk baby.  After a couple months of testing they found what they thought was a Chiari Malformation.  Chiari is a congenitial neurological disorder and extremely under researched with no cure.  It causes the brain to fall to the back of the skull and put pressure on the spinal cord, and it affects people in many different ways.  It usually does not develop until later in life but in Vivian's case, it began to develop as she was developing in-utero.  Doctors could not give  any definitive answers on how the Malformation would affect her long term, but assured her parents that most people who did have Chiari were asymptomatic or didn't show symptoms until they grew older.  
After a long and scary pregnancy and traumatic delivery, Baby Vivian was born on August 23rd, 2014 weighing 5 lbs. 6 oz. and 20 in. long.  She was taken to the NICU, with Daddy by her side, for monitoring because she was having extreme difficulty breathing.  It was also observed that she was having difficulty swallowing making her unable to eat by mouth (she was then fed by ng tube), and cried without making any sound.  A bronch showed that Vivian had vocal cord paralysis and an MRI of her brain confirmed that she had Chiari 1.5 Malformation.  She had surgery on the lower portion of her brain and upper spinal cord at 5 days old.  Neurosurgeons did all they could to relieve the pressure, but found that the back portion of her brain stem either never fully developed or is too far damaged.  Her brain surgery did not fix her vocal cords and she still did not have the ability to safely breathe on her own.  After struggling while being on high flow oxygen and even while being intubated, she underwent another surgery at 19 days old to have a tracheostomy and a permanent feeding tube put in place.  Things seemed to be progressing well, but Vivian had a bit of a set back after the first few days.  She was having many apnic episodes while she was asleep.  A sleep study was done and observed that she had 806 apnic episodes in a 5 hour period.  She is now on a ventilator and not able to come home until she weighs 11 lbs.  (at two months old she weighs 7 lbs. 15 oz.).  Although her apnic episodes have decreased by the hundreds, she is still having  episodes and 2-3 a day are so severe that they require manual resuscitation.  Doctors are unsure of the cause and have been monitoring her closely.  She has a very long road ahead with many special needs requiring her parents full attention just for her trach, not to mention the challenges Vivian faces from the Chiari Malformation.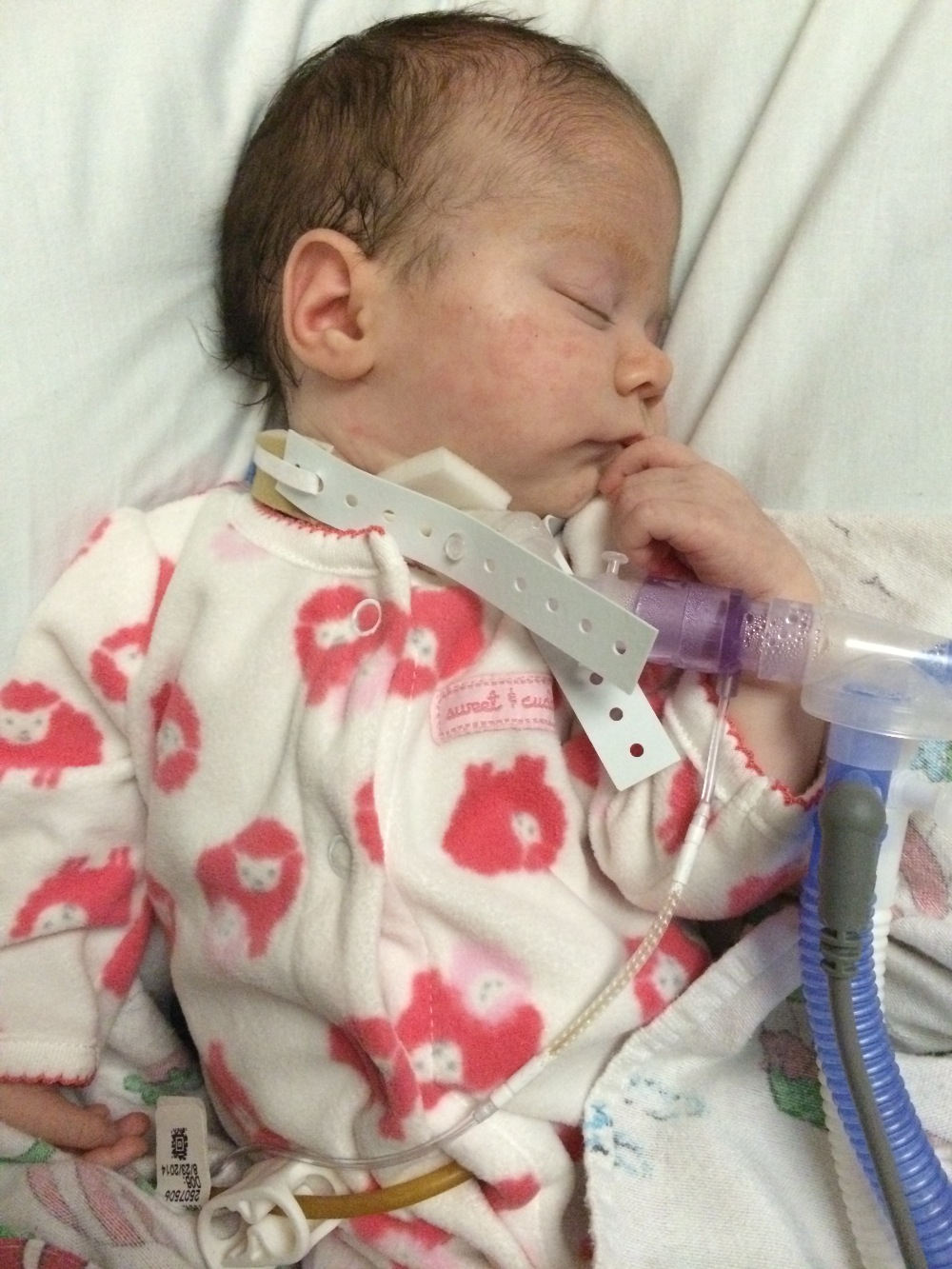 Our family has set up this fund to help Vivian's parents with the financial burdens of having a baby in the hospital and the special care and needs Vivian will need once she is able to come home.  Her parents are traveling to and from Children's hospital 2-3 times a day to spend as much time with her as possible, while still taking care of Samuel and Lillyana. Sarah has had to quit her job in order to give Vivian the full attention she will need once she comes home and have the ability to spend more time at the hospital with her until then.  Clay has also had to cut back on hours at work the past couple months to spend time at the hospital and at home with Sam and Lilly.  Once home Vivian will need nursing at least 5 days a week, 8-10 hours a day (maybe more now that she is on a ventilator).  They have been having a difficult time finding available nurses that are able to case manage and are vent certified, and may need to look for other options for nursing that might not be covered by insurance, as well as the expenses for some medical supplies and equipment that are not covered.  Most importantly, Clay and Sarah have been in touch with a Neurosurgeon from the Chiari Institute of New York, in hopes that he would be able to help their little miracle with the challenges that lie ahead.  They were referred to a Neurosurgeon in Madison, who is one of the best Pediatric Neurosurgeons in the country, and are waiting on word that he is willing to take on Vivian's case.  If he agrees, they will have the expenses of  consultations and possible surgeries that will not be covered by their insurance, travel, hotel, and nursing for transporting Vivian, to get her the care she will need to fight through this debilitating disorder.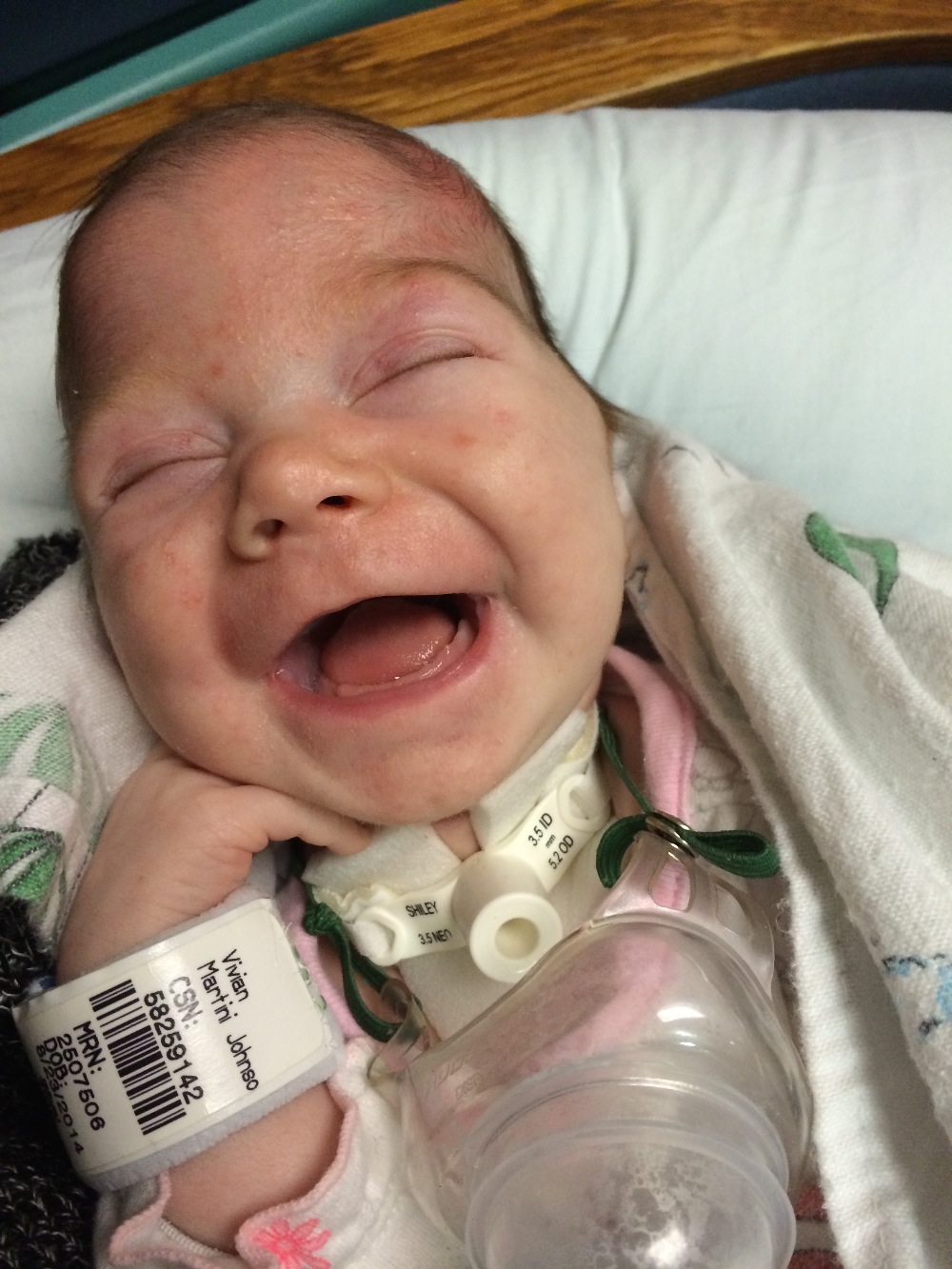 Clay, Sarah, Samuel, Lillyana, and especially Vivian have been through so much and we want to do whatever we can to help them get through all of the burdens that such a situation creates.  If you are unable to donate money, please donate your prayers and share her story.  This little girl needs all of the support that we have to offer.  She has not given up and still smiles through all of her pain and suffering.  Chiari does not have a cure and she will be fighting this battle for the rest of her life. 


PLEASE HELP BABY VIVIAN CONQUER CHIARI!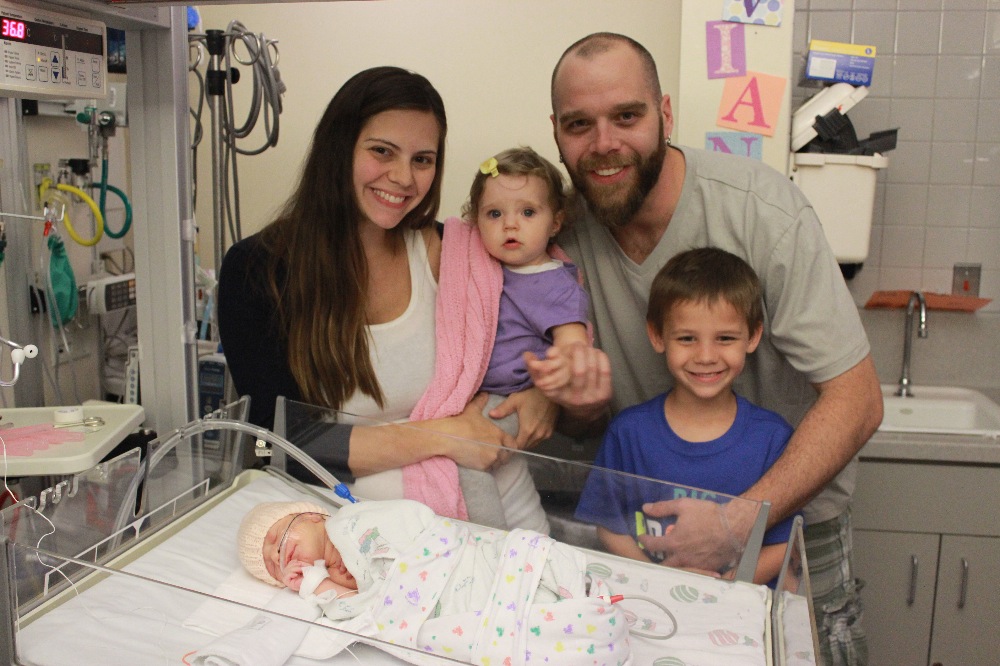 Organizer
Stephanie Ladwig Martini
Organizer
Oak Creek, WI