I am writing to ask for your help to open Village Yoga, the first yoga studio in the Village of Oak Creek, Sedona, Arizona!  Yoga helped me to turn my life around when I began suffering with chronic pain 10 years ago, and now I have been teaching for nearly 10 years and around the world.  Now I want to bring authentic yoga teachings and an awareness of healthy living to the community.  By helping, you would truly help my dreams come true, and would help an entire community in its progress toward health and wellbeing.
I currently have a 3,000 square foot space that had been sponsored by a woman who had intended to partner with me, but who now cannot leave the U.K. to join me after an unfortunate happening, involving her family member's health.  Now we need to quickly convert the space into a functional yoga studio on our own!
The Village of Oak Creek is a small town that is poised for a lot of growth in the next couple of years.  Around 4 million tourists travel here each year from all around the world for its breathtaking rock formations that are thought to have healing powers within them.   A brand new 1,000 room Westin Hotel is in the same plaza as our studio, as well as 3 hot restaurants by a local popular restaurateur :)  So, we believe and have been advised that it is good timing for us to start our studio, and people in the community are eager to start classes.
In order to stay afloat as a business, we will also offer massage and yoga apparel at our space.  I
t will be adjacent to the large hotel with no spa amenities.  The space that we have secured needs a lot of work to get to the place where we can open.  We are ready to do the  work, but need help to cover the costs of materials and construction.  Here is a list of estimates of the costs we need to cover in order to open our doors:
Wall and Ceiling Paint - $2,000Restore Ceiling Tiles and Florescent Light Fixtures- $1000Replace florescent lights with LED bulbs - $200Stain Concrete Floor in Massage rooms  - $1,000Hardwood Floors in the Yoga Room - $3,000Room Partitions and Shelves- $ 5,000Store Front Sign - $2,500Drapes for Changing Rooms, Doorway, and Massage room ceilings- $1200New doors and frames to 2 Massage Rooms - $600Fans to serve Massage Rooms - $500Expand bathroom and update fixtures - $1,000Purchase of WelllnessLiving software - $199/mo.Window Shades - $ 2,000Insurance - $150/mo.Change of Use Permit Application Fee - $765


We believe deeply in the power of yoga and healthy eating to heal people and this world.  We deeply appreciate any support that you are able to give!  Thank You for donating and sharing!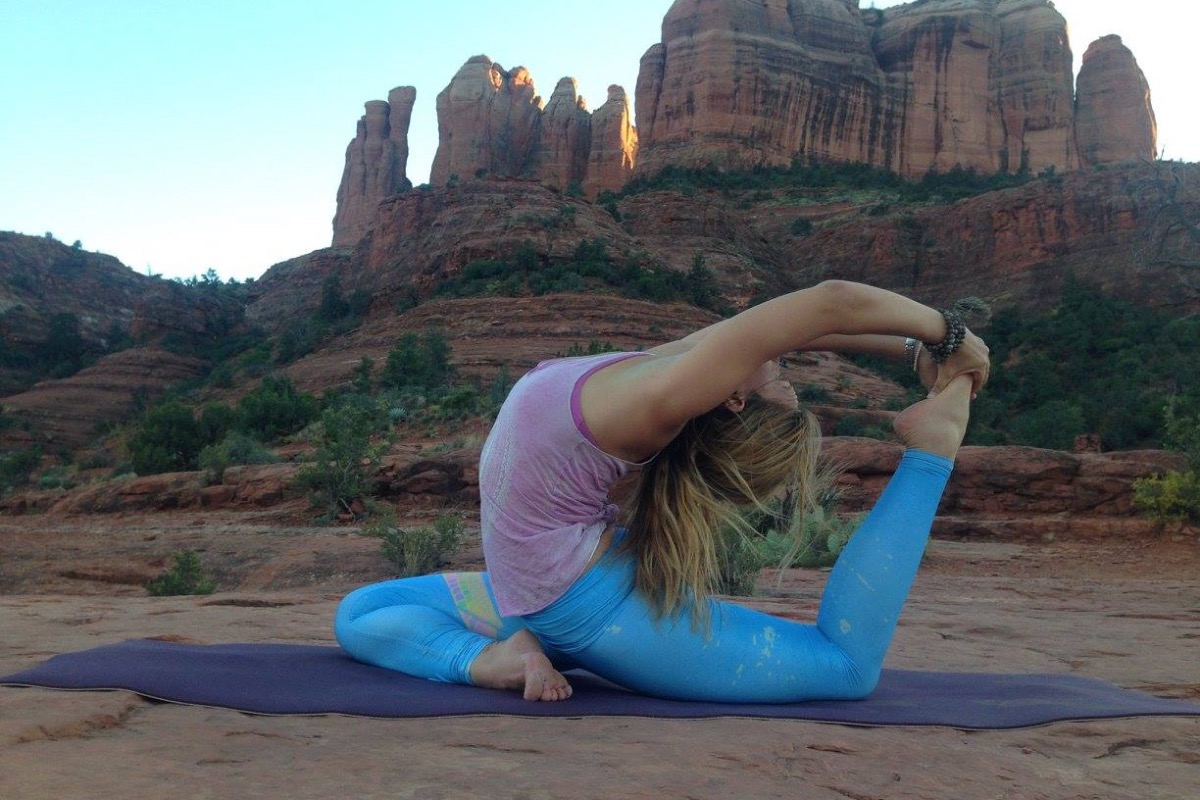 COMPANY DESCRIPTION
Mission statement
At Village Yoga, our mission is to provide the highest quality yoga available in a fun and positive environment, as well as other healing treatments like massage and health consulting. The space will hold one 1,000 square foot yoga floor, a check-in area, an organic juice and smoothie café with bar seating, as well as a small retail area filled with trending yoga apparel and top of the line yoga gear.
We want our guests to immediately feel they are doing something good for themselves when they walk into our space. We will provide an opportunity for guests to unwind and reconnect through high quality yoga classes available for practitioners of all levels. We will nourish people's health with super healthy, high vibration, vegan super food smoothies, juices and tonics. And we will offer readings on the subjects of wellness, yoga and meditation, healthy foods. Our retail selection will offer the trendiest yoga apparel on the market.
Finally, we will offer hands on healing modalities such as massage and myofacial therapy, as well as health consulting, because these compliment the practice of yoga. We believe massage will be highly sought after by guests of the adjacent hotel, providing an additional revenue stream for the business to succeed.
Company philosophy and vision
We value authenticity, particularly when we're talking about Yoga! We want to preserve the authentic parts of Yoga at our space, such as breath awareness, proper alignment, and higher intentions, components that make the practice one that harnesses the healing and transformative potential of the practice, and components that allow one to practice for entire lifetime with minimal risk of injury. This way, students can practice well into their 70's, bringing along all the benefits that yoga has to offer, such as strength, flexibility, less anxiety and stress, and a peaceful and happier mind. We will also emphasize the importance of professional and friendly behavior from our staff, leading an example of kindness for students - because we know that having a mind filled with compassion is truly what makes our energy flow more optimally. When we practice in the right way, the practice can last a lifetime, make us feel more peaceful, more focused, more productive, and even prevent long-term injuries and disease! The founders of Village Yoga have gone to great length to train with the very best of these teachers, and they will offer high quality yoga that is both correct and also that appeals to the modern clientele.
The food we offer at our café will follow this same philosophy: A plant-based diet requires proper balancing, or later nutritional deficiencies will arise. But a plant-based diet that is well-balanced can make you feel like a superhero! We want to offer high-quality vegetarian smoothies, juices and tonics, and we have the training to do just that.
Our team of massage therapists will also be at the top of their field. To ensure this, we will hire mostly by referral from other therapists in the community who we know and trust.
KEY PLAYERS
Erin Schaad
Erin grew up in Illinois and earned her B.S. in environmental studies there before moving to California to attend law school. Soon after finishing law school in 2004, she found yoga after battling with debilitating and chronic pain. This led her back to the world of health and wellness, and she immersed herself in the practice of yoga as a relief for her chronic pain. Soon thereafter, she began studying with the best teachers in the world in Yoga asana, as well as Yoga philosophy, diving deep into the study mind + body + spirit connection. She has now been teaching yoga for almost a decade, and in recent years has taught around the world in countries such as Japan, Taiwan, Thailand, China and Mexico.
Ability to Direct Village Yoga
Erin has taught yoga at multiple popular studios in the country, giving her thousands of hours of teaching experience. In addition to teaching, she has organized multiple yoga retreats, and run her own businesses both as an attorney and as a food preparer. She worked for many years in the food industry to support herself through college and law school, and eventually knew enough to run her own organic food cafe for individual events. She became interested in healthy food in order to heal her own body, and has studied with some of the best raw food chefs in the world to learn how to prepare delicious, organic, raw food from scratch. Erin has hired and managed teams, and is qualified to lead this company to success.
JOB DUTIES
As the Company's Chief Executive Officer, Erin will be responsible for hiring and managing the team of yoga teachers for Village Yoga. She will develop and implement business strategies and procedures. She will oversee the company's daily operations and develop short-term and long-term plans by studying and responding to market opportunities/needs. She will hire and work alongside the therapist team to plan, implement, and provide comprehensive collaborative treatment programs. Erin will set comprehensive development objectives, establish organizational standards, allocate resources, and review the Village Yoga's progress. She will oversee all business activities to ensure they produce the desired results and are consistent with the Village Yoga's objectives. Erin will review the Village Yoga's financial statements, sales and activity reports, and other performance data. She will facilitate team meetings to ensure the company is working cohesively and therefore as productively as possible. Erin will work closely with a marketing consultant and branding expert to implement effective and innovative marketing strategies to engage maximum numbers of clientele.
Organizer