Viking Warriors, Dean & Theresa Boysen
I am starting this Fundraiser for my dear friends,  Dean & Theresa Boysen.  Anyone that knows them, knows that they would give anything to help someone, but they would Never ask for help.  I am asking you to help them. These two are such friggen warriors,  but they can't catch a break.  Let's give them a hand up!May 8, 2018 Dean had an accident while capping windows.  He fell off of the scaffolding,  8/9 feet. He broke both lower plates in his Tibia. To make matters worse, he had compartimental syndrome, surgery was needed immediately to let the muscles expand. He had three surgeries by May 16,2018, including skin grafts. Since then he's had, blood clots, infections, re-breaks, more surgeries,  more skin grafts, more pins & plates, and more infection,  waiting for another surgery.  If this doesn't work,  possibly amputation. 
If that's not enough......during this time, Theresa has also been battling her own issues.  PTSD, depression,  Diabetes, Shingles,  and she was also diagnosed with Stage 4 Kidney Disease.  She has been placed on the transplant list for a new Kidney & Pancreas. 
This loving couple can't catch a break. Let's help them out! 

Much Love, 
Sherrie & Dave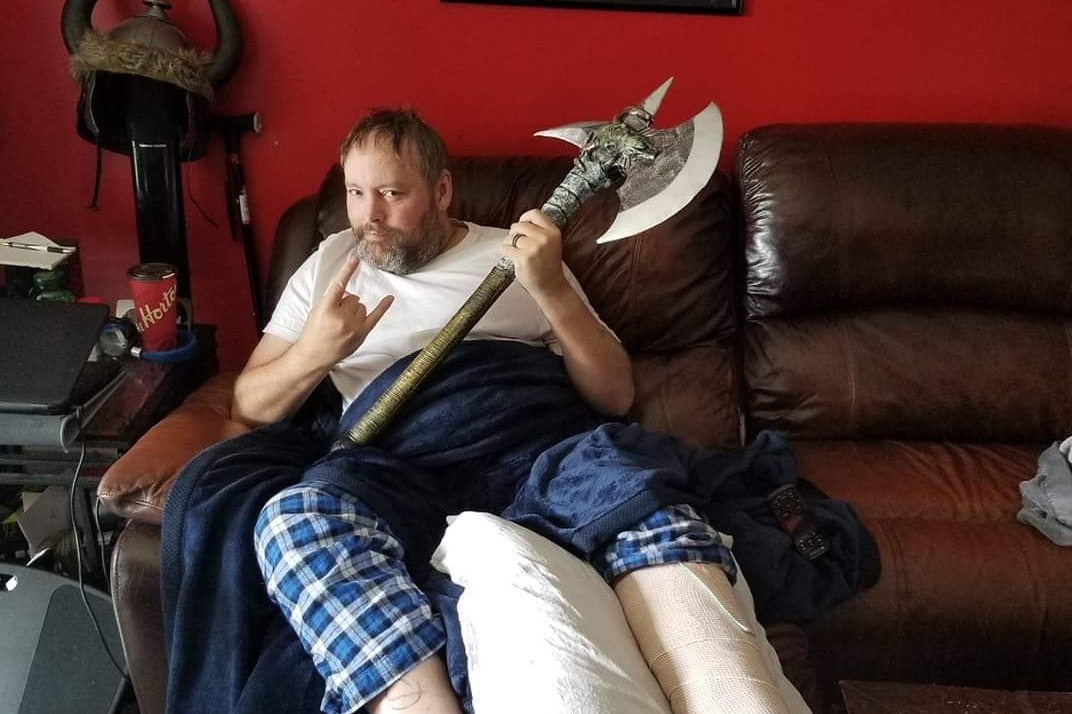 Become the first supporter
Your donation matters
Organizer and beneficiary
Sherrie-Loren Paquette
Organizer
Edmonton, AB