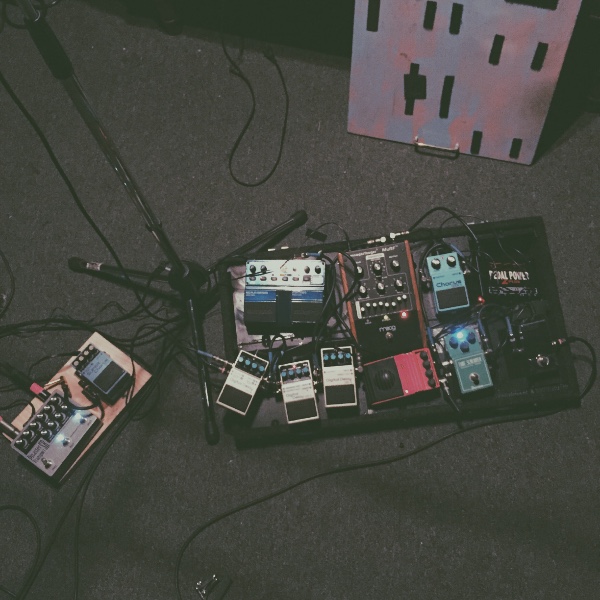 Last night
I drove up to San Francisco, a place I frequent and have fond feelings for, to play a show. I feel connected to the musical community here.
I woke up to find 3 of the windows on my vehicle smashed and much of my vital equipment stolen.
I am devastated and facing a US tour and an important show with Psychic TV in 10 days with no gear and no means with which to replace it.
The police have been notified and did come to the scene but had to leave right away on a shooting call.  I am still waiting for them to return and have zero hope that they will be able to recover any of my things in the timeframe that I'm working with.
I'm reaching out to the community to help me rebound from this. If you are a musician, you will know someone or some band who has fallen prey to such thieves and how disruptive this can be- 
These are the tools with which we work and without them there is no music.
I have assessed the loss and am only looking to replace the damages to my vehicle and what was stolen.
Any contribution is an absolute blessing.
* All who donate will be graciously thanked in the liner notes of my next release of being an integral part of resuscitating this project.
Among the stolen items:
Korg Pitch Black tuner
-vintage Ibanez tube screamer
-80s Japanese boss CE-2
-Vintage Ibanez cs9 chorus
-voodoo labs pedal power
-moog murf
-(3) Boss digital delays
-boss chorus ce-5
-digitech digi-delay
-Peavey Bandit 65 Amp
- fog machine 
- pedal pad case
-various cables and power sources 
video of a witness:
Thank you for your help.