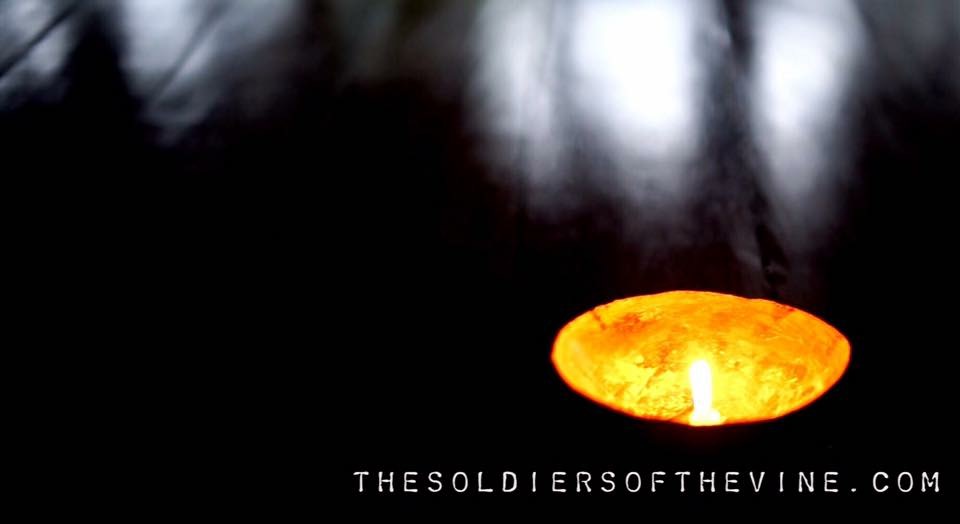 THE SOLDIERS OF THE VINE — PROJECT UPDATE
www.thesoldiersofthevine.com
The initial project, Unfolding Flower, was amazingly successful, as you'll see in the teaser footage of the six initial veterans we captured below, and we also recorded hours of material that are now being transformed into a feature-length documentary.
The goal: a whole series of films on alternative healing from natural plant medicines.
This project has grown significantly from its initial inception – to film six veterans getting the plant medicine they desperately need in Peru, healing their psychological scars from war and other lifetime traumas.
Operation Flowering Garden is the next phase of this project:
— building the traditional indigenous Shipibo tribal treatment center in the Amazon, $25K
—starting the veteran plant medicine healing chain, 10 at a time in rotations twice a month, $25K
—turning the video footage we recorded of the first veterans at the Amazonian treatment center into a film, "the Soldiers of the Vine", and eventually recording a complete series on plant medicine healing, $25K
$75,000 will complete the retreat center in the Amazon, the home of the vine, the source of the jungle. The land of the Shipibo, the warriors of the Amazon, where they will help rehabilitate the warriors of America. It will also complete the film, "the Soldiers of the Vine", and additionally start sending iterations of veterans down to Peru. Once completed, this center will be set up to treat larger groups of people in two rotations every month.
Our next plant medicine healing retreat for the original 6 veterans will be on July 15-17 to Crossroads Ibogaine Treatment Center, under the care of Dr. Joseph Barsuglia.
Our next rotation to Peru will be July 15-25. One founding member of the Soldiers of the Vine & Operation Unfolding Flower will attend the dieta to help facilitate, along with a new group. We will be moving through our pre-screened list, but we welcome new applications.
Through years of research, Ryan LeCompte (featured in Lisa Ling's CNN piece on ayahuasca here:
https://m.youtube.com/watch?v=VLKC_x2JUsg
) has been screening and certifying many of our veteran brothers and sisters, and already has over 300 who have been called to the medicine and are ready and waiting to begin healing in the plant medicine pipeline.
Matt Kahl has been featured in CBS This Morning's spot on cannabis, veterans, and PTSD (
http://www.cbsnews.com/
…/marijuana-debate-veterans-using-p…/). He is an advocate for the use of Schedule I plant medicines to treat the scars of war.
Ian Benouis is a former Army officer, a Blackhawk helicopter pilot, now turned CannaProfessor and our general counsel. His drug war story was captured at the Drug Policy Alliance's Psymposia Conference (
https://www.youtube.com/watch?v=_cdVBTxFgXA
).
Both Matt Kahl and Ian Benouis were featured in VICELAND's Weediquette series in "Stoned Vets" (
https://www.viceland.com/
…/stoned-…/56cdd0654e3a0a6d5eaa13c3).
The film is directed by CHARLES SHAW (Charles Shaw's Exile Nation & Exile Nation: The Plastic People), and produced by Charles Shaw & Mitch Schultz (of DMT: The Spirit Molecule).
Consulting Producers - Dan Engle, MD; Joseph Barsuglia, PhD; Martin Polanco, MD; Dimitri Mugianis, and David Roma.
The feature length documentary, "Soldiers of the Vine", will be screened in late 2016 and will serve as the Pilot Episode for an extended series on plant medicine therapies featuring ayahuasca, iboga, cannabis, mushrooms and peyote.
Aho,
from the crew of the Soldiers of the Vine:
Barry Richardson, Dakota Blue Serna, Chris Schickedanz, Ian Benouis, Matt Kahl, and Ryan LeCompte
Founders
Ian Benouis, US Army, 1986-1990, Republic of Panama, Operation Just Cause.  
Matt Kahl, US Army, 2007-2011, Afghanistan, Operation Enduring Freedom (twice).
Dakota Serna, US Marines Corps, 2003-2007, Iraq, Operation Phantom Fury.
Barry Richardson, US Coast Guard, 1997-2001, Group Long Beach Aid to Navigation Team
Chris Schickedanz, US Army, 2006-2011, Iraq, Operation Iraqi Freedom (twice).
Organizer
Ian Benouis
Organizer
Cedar Park, TX