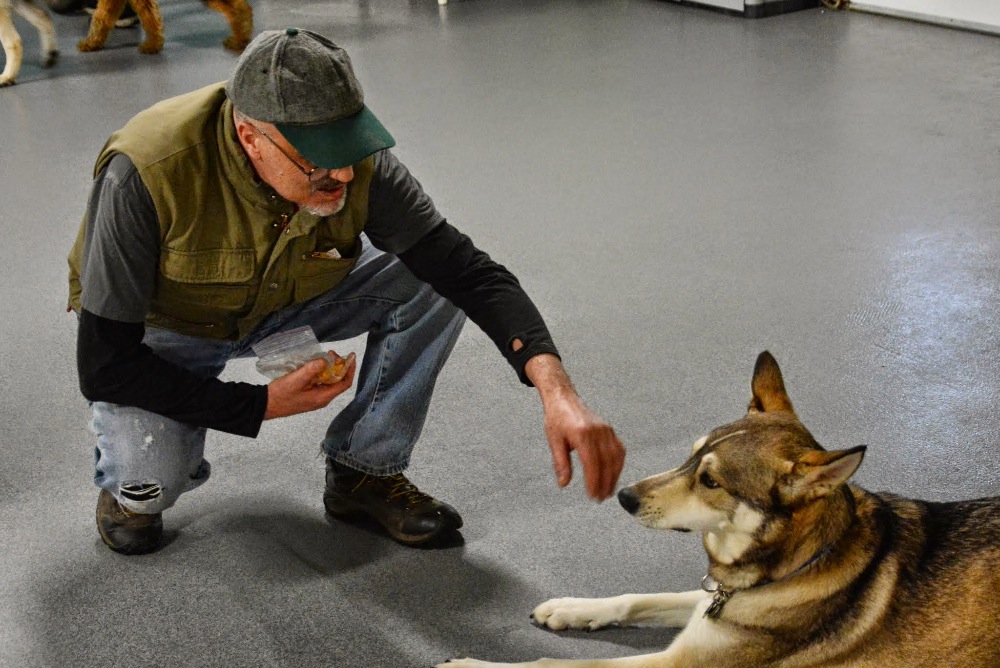 Circle of Change-Veterans Dog Program is a unique program serving the veterans of Northern Illinois & Southern Wisconsin.
The Veterans Dog Program seeks to provide veterans suffering from the effects of trauma and other emotional issues, improvement in their quality of life self-esteem, and social skills through observation, dog training and handling experiences that develop confidence, respect & trust.
Referrals to the program come from collaborating mental health professionals, primarily the Veterans Administration Health Services and Vet Centers. 
Throughout a 13-week session, veterans and their peer mentors meet once a week with experienced dog trainers to interact with each other and train dogs.  Participants are exposed to all aspects of dog handling.
The dogs chosen for the program exhibit many of the same symptoms as veterans with anxiety issues, traumatic brain injury, and/or Post Traumatic Stress Disorder (PTSD).  
Classes are funded entirely by the generosity and support of Circle of Change supporters through grants and private donations, which allow our participants to partake in the program free of charge.  
In order to continue to offer these valuable services to veterans in need, Circle of Change would like to ask for your support.  
The Veterans Dog Program offers a pathway to recovery.  Through working with dogs, many veterans in need have rebuilt their confidence and trust they needed to regain the full and happy life they deserve.

For more information on Circle of Change, visit 
www.circle-of-change.org .