Veteran and family fighting cancer!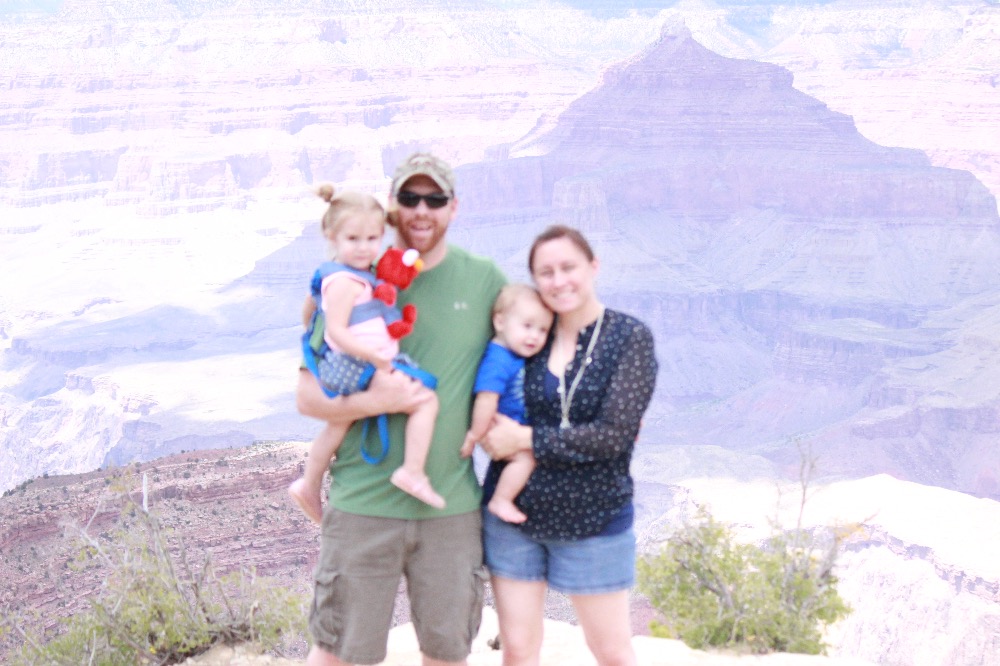 Hi my name is Ashley, and I am setting this campaign up for my AMAZING husband.  He is currently suffering from a muscle tumor on his right hip that has spread into his joint. We have a long road ahead of us, but we are strong. 
John is one exceptional man. I first met John on my first tour to Iraq (his second tour). We were both in the United States Army and he happened to be the first person I met when I got to Camp Taji (right outside of Baghdad in 2006). We didn't quite hit it off right away, but as the months went by and we finally got home, he became one of my closest friends.  By the time my second tour to Iraq came around (his third) we pretty much knew we were meant to be. 
Fastforward about 8 years and we are very happily married with two of the cutest kiddos you could imagaine. John is a real estate agent and I am a teacher turned stay at home mom to our 2 year old daughter and 1 year old son. With this new twist to our life, John has a hard time walking  and can't be as successful as he wants to be.  This blow to our family has come at a hard time, but has only strengthened our bond and brought us closer.  We are scared at what the future will bring, but know that with our supportive and amazing families, we can make it through anything. 
I ask that anything you can donate will help us out at this difficult time. If you can't dontate, just your well wishes,  prayers, and shares will help keep our spirits up. Thank you so much for reading my campaign.