VET BEING SAVED THANKS TO FELLOW VET'S DYING WISH
THIS BENEVOLENT VETERAN IS BEING SAVED THANKS TO A FELLOW VETERAN'S DYING WISH
Brooke Dawson is a U.S. Navy veteran, who proudly served for 17 years. After service, she became a veterans' service representative, assisting hundreds of veterans to get benefits in their time of need.  Now, in Brooke's time of need, the Veterans Administration is unable to provide her with the health care or funding she needs to fight her cancer.
I am stepping in to help her, because of my longtime dear friend and neighbor,
Tim Milam
—an Airborne Army Ranger who survived a 100-foot freefall out of a helicopter in service, went on to become a fireman in civilian life, and who never hesitated to put his own life on the line to help others.
Tim passed away this month, and his dying wish, as he confided to me, was to help his veteran angel, Brooke, the service officer who gave him so much hope, support, and aid in the last year of his life.
The hero, Tim Milam 
Tim on far left
This campaign helps to raise funds for her fight, so that she too can have the chance she has given so many other veterans. She humbly accepted my offer to create a fundraiser, because she is passionate about getting back to the work of helping other veterans. She is truly an angel! 
About Brooke and Her Cause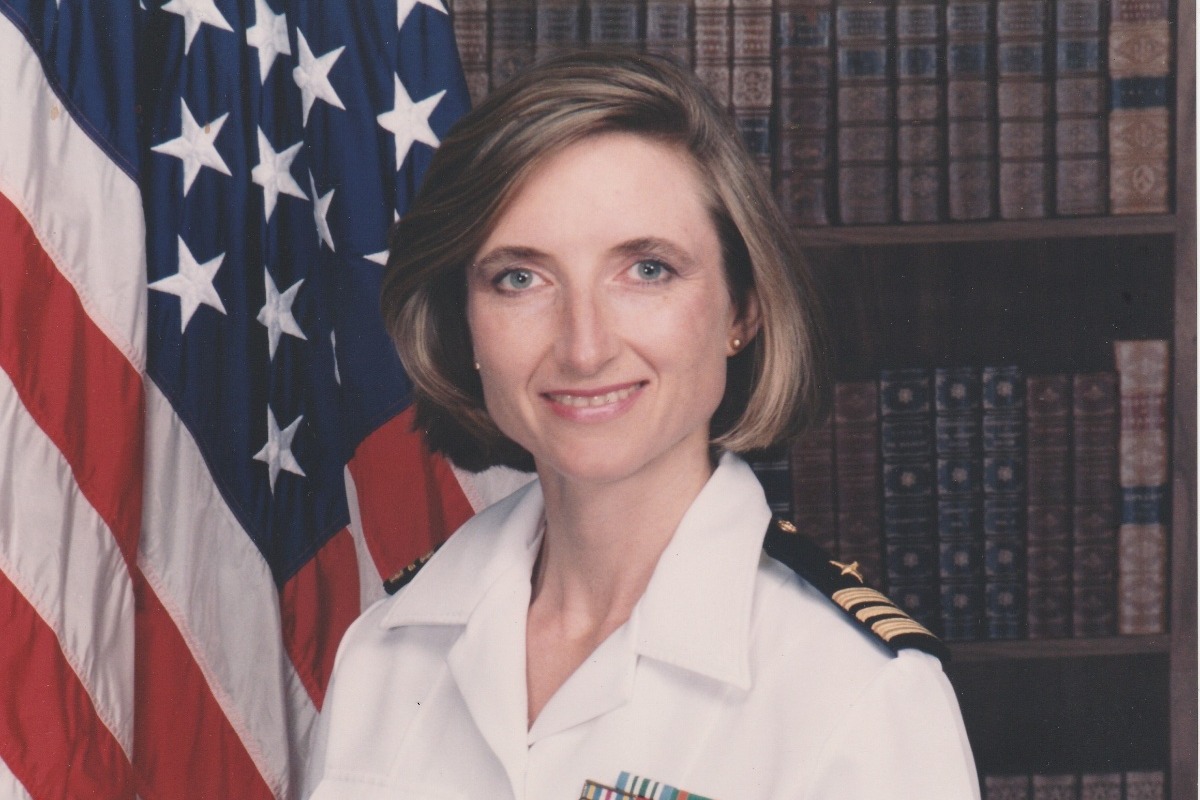 During Brooke's active duty years, the service men and women with whom she served became her second family. She enjoyed the responsibilities and challenges of serving our country—Personnel, Training, Legal Liaison, Military Entrance Processing, Headquarters Administration, Family Support Services, Accommodations Management, Quality Management, Desert Shield/Storm (Gulf War I) deployment support, and UN Military Observer in Africa. It was her honor to serve.
On August 24, 2020, without forewarning, Brooke was diagnosed with an advanced, fast-growing cancer with metastases. Her oncologist indicated that her case required extensive chemotherapy and major surgery.
When this news arrived, she had been working as a veterans service representative for six years, advocating for service-connected and non-service-connected disabled veterans—including the homeless—and their surviving spouses and families, to help them receive all the benefits they had earned: educating them about their eligibility, gathering evidence, interpreting the law, filing claims and appeals, and referring veterans to state or county resources as needed. Brooke loves this work!
It is her prayer and aspiration to reach more veterans and offer greater access to benefits. She is an invaluable resource for our veterans and will continue to be—if we can help her in time.
This Is Urgent
While the therapies and treatments so far have strengthened her general health and immune system, the tumors have continued to grow, so she needs more aggressive treatment.
It's a race. If she does nothing, she could perish within a year. If she follows standard care through the VA, she will have less than a 40% chance of survival. However, if she follows a specialized approach, she will have close to a 70% chance of full remission. The good news is that she has located a cancer center that offers this approach, and she has begun receiving treatments. The challenge she faces is time and funding. Tumor growth leaves only a short window in which to receive these more aggressive (and costly) treatments. Also, because of her treatment schedule, she is limited to working part-time; thus her income is reduced at the same time her expenses are skyrocketing.
Brooke is a fighter. She fully expects to become a strong, healthy, and happy survivor in full remission, able to return to full-time service helping veterans.
How Much She Needs and How the Money Will be Spent
The funding goal is $64,800 based on 12 weeks of treatment at a cost of $3,490 per week to cover chemotherapy and other cytotoxic and supporting therapies; 12 weeks of travel and lodging at a cost of $320 per week; a 4-month follow-up program at a cost of $1,800 per month; and 12 months of labs, imagery, medications, supplements, and consultations averaging $990 per month.
I know we can find it in our hearts to give Brooke the same helping hand she has given to countless others. Together, let's help her become a strong, healthy, and happy survivor in full remission, returning to full-time service helping our veterans!
Testimonials from Veterans
"I first went to Brooke Dawson to file a claim for VA disability benefits in 2016. I already had a 20% disability rating with help from another VSO, but that didn't seem right, since I had a lot more permanent disabilities caused by military injuries that the VA had not yet recognized. When I met with Brooke, she really listened and made sure everything was done correctly and thoroughly. She coached me on the best evidence and strategies. As a result, the VA raised my rating to 90% in the first round then to 100% in the second round. Now the cost of all my medications is covered, and I can afford to stay home and be safe during COVID-19 without putting myself at further risk. Thank you, Brooke, for your patience and assistance taking me to the finish line!"   -- G. S., SFC, U.S. Army, Gulf War I and OEF/OIF"Brooke is a skilled and tireless advocate helping military veterans obtain the VA benefits they deserve. She aided my friend, a Vietnam Era Vet, who suffered from trauma while on active duty. Sadly, over time, his trauma increasingly led to severe mental health issues, an inability to manage his own affairs, multiple hospitalizations, and near homelessness. When Brooke first picked up his VA claims case, it had been stalled for a year, and he was in serious financial distress. She got his case back on track. His claims were granted. His income tripled (100% service-connected disability rating with Aid & Attendance), and he finally got access to supportive housing, and the humane, supervised in-home care he needed and deserved. Brooke's dedication saved my friend's life. I am deeply grateful.
-- B.A., Friend and Power-of-Attorney for a disabled Vietnam Era Vet.
Why This Cause Means So Much to Me
My late friend Tim saw great improvement to his financial situation, thanks to Brooke.  And there are so many veterans like those above, who could still benefit from her help. 
Gratitude
On behalf of myself and my dear friend Tim, we thank you for any donation you make to Brooke's campaign, along with your prayers. In return, may you receive many blessings today and always.
-- Cindy, Friend of Tim Milam
Brooke (December 26, 2020)
Fundraising team (3)
Cindy Scarborough
Organizer
Raised $720 from 7 donations
Thousand Oaks, CA
Mark Secosh
Team member
Raised $8,924 from 52 donations