Destruction of Family Run Business During Riots
My name is Javier Tamay, and I am a Junior at Great River School in St. Paul. I am trying to raise money for my uncle's (Jose Tamay) business -
El Sabor Chuchi
 . Last night during the Lake Street riots following the murder of George Floyd, his business was vandalized, and three large store windows were shattered and his store was looted. 
This isn't the first time that Jose's business has been broken into, his store was robbed and looted just a few weeks ago while shut down due to COVID-19. See news story below:
News Story
Also, last year in June, Jose hired someone to install a new exhaust hood in his restaurant location, but the man who was to install it, disappeared. Jose lost $15,000 cash. Jose sued, he won the court case, but almost a year has passed and he hasn't received any money.
Jose is a really hard working man who works 7 days a week, 13 hours a day, from 8am to 9pm. He does everything he can to provide for his wife and two kids. 
Being an immigrant, Jose doesn't have access to bank loans or stimulus money. All the money used to create his business was saved from working long hours as a cook/dishwasher.
Raising money for Jose is important to me because he has worked so hard to create two small, successful businesses and always has a positive attitude despite many setbacks. He is such an inspiring and amazing person, and it's really hard to see him get knocked down so many times.
As a part of the International Baccalaureate (IB) education track I am enrolling in, community involvement is an important part of my education. I am particularly passionate about the plight of immigrants. Through this fundraiser, I hope to spread awareness of how much immigrants are both directly and indirectly targeted and taken advantage of. Please help me show kindness to some of our city's most vulnerable citizens.
Your donation will go directly to Jose and his family to help replace three broken storefront windows and to recoup a portion of his losses. In addition, your financial support will provide a much needed sense of security and community to this family. 
Please share with your friends and family even if you are unable to donate.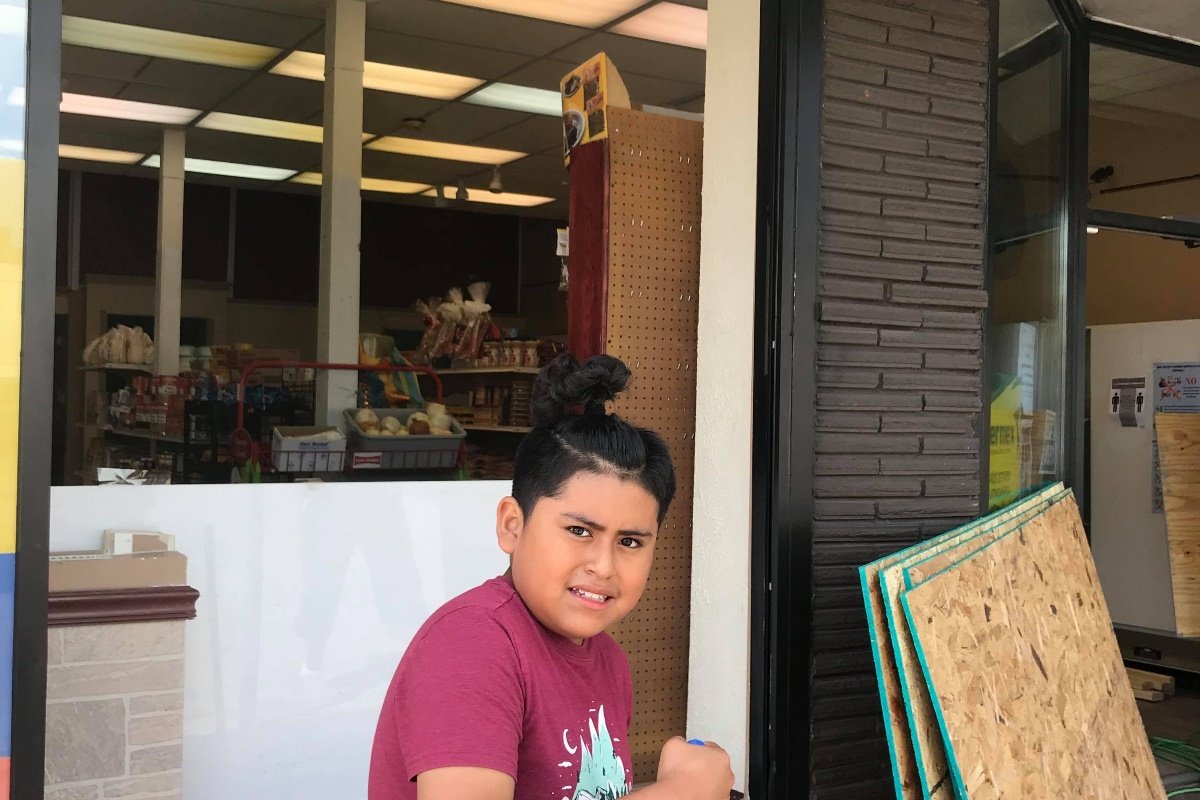 Organizer and beneficiary
Javier Tamay
Organizer
St. Paul, MN
Luis Jose Tamay Chimbo
Beneficiary