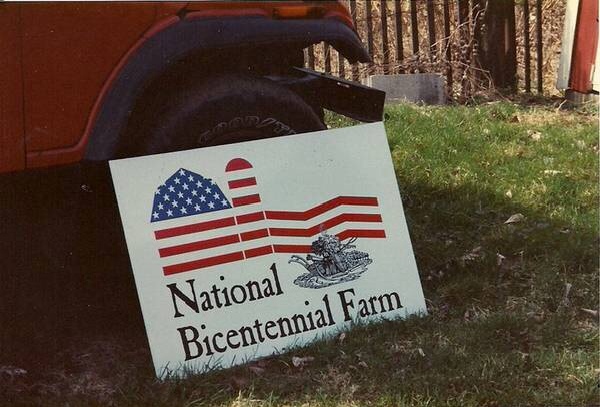 Our historic family farm of central New Jersey needs your help! 

We urgently need $34k in the next
ten days
in order to maintain  control of this historc farm. After two and a half centuries of keeping the farm in our family and community, we are facing forclosure and tax sale threats. We can refinance at a cost of 18%, but that additional debt could potentially cripple us.  We sincerely appreciate every small bit of help, and from our family to yours: thank you!
Background:
Predating the Revolutionary War, Vanderveer-Campbell Farm has been in the same family and a fixture of of central New Jersey for more than 250 years.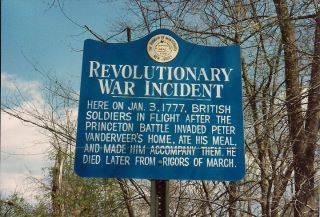 It began as a sustainable farm for our Dutch ancestors in 1761, when a couple of Vanderveer brothers left Faltbush New York and bought 800 acres near Griggstown, NJ. The Victorian gingerbread farmhouse on the property​ was built about 100 years later, from 1857-1860, durning the
Civil War. 
Despite sustaining substantial water damage during Hurricane Sandy, the house is currently home to Lauri &  her three children and two boarders. Other buildings on the property include the large Dutch barn and a smaller horse barn, as well as a cottage with another tenant and various garages which serve as space for local craftsmen to work or store materials. There are several gardens and plenty of wide open space on this peaceful 40 acre farm, including a beautiful path that goes around the entire farm that the family donated to the township. The family preserved the farm to Open Space in 1996 when it was still 70 acres. The somewhat famous animals include #anniethecow, #tinathe goat, Clarabelle the heifer calf, three other very loved goats, two cats, and layer chickens.
The farm has been active in the community, from working as a stud farm for stallions in the 1880s to becoming
"Park Place Dairy"
in the early 1900s with a storefront on 12 Witherspoon Street in Princeton.
In the 1950s and 1960s, the farm participated in the Fresh Air Fund and hosted groups of school children from the inner city so they could experience farm life.  Elizabeth & Duncan Campbell were Lauri's paternal grandparents.   In 1992 Lauri came to care for them so they could remain in their own home until they both passed away 9 and 11 years later! Elizabeth lived to be 94 and Duncan 106. He was the oldest Rutgers Alumni and NJ, WWI Veteran when he passed. His dream was to keep the farm in the family and to preserve the legacy his great-great-great-great grandfathers before him had left to him.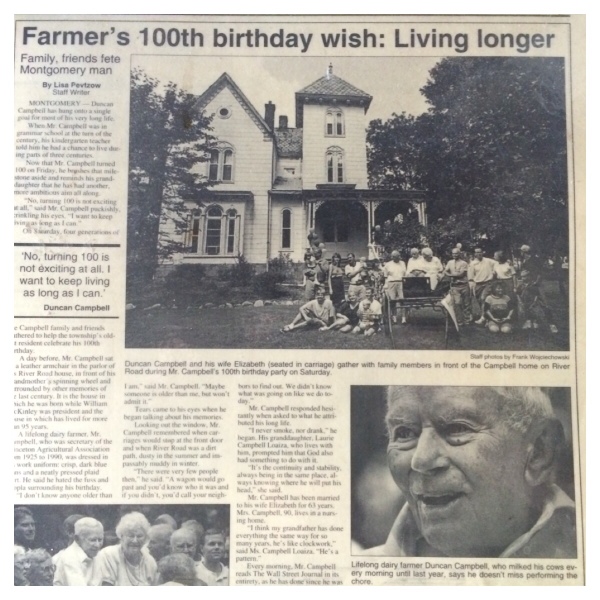 And now, every spring the farm hosts bus loads of local elementary school students as they learn about the local history surrounding the farm.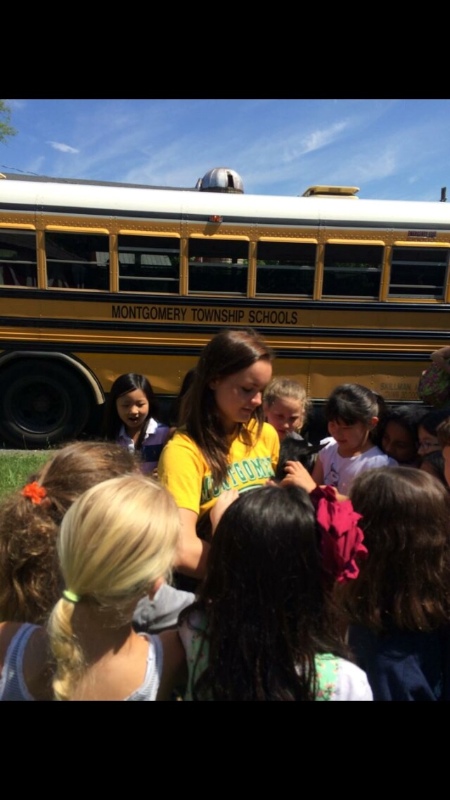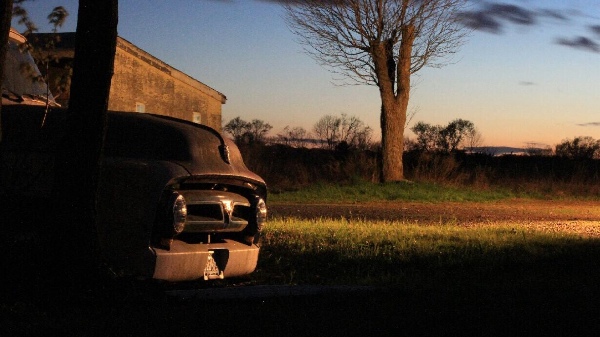 The farm also makes a small difference every day to the thousands of commuters who pass by on busy River Road and enjoy the idyllic view into our cow pasture with its adorable two occupants.