Vanderful Challenge: Cycling 5000km for Hope
Vanderful Challenge: Cycling 5000km Across Australia in 6-7 Weeks for Seeds of Hope
Introduction:
Get ready to be a part of an incredible journey that will not only test the limits of endurance but also sow seeds of hope! We'd like to introduce you to Kyle Redfern, (@kyleatlife) a true adventurer with a heart of gold, and a chef who has spent the past 20 years mastering the art of gastronomy, with the last 5 years as a yacht head chef, crafting exquisite experiences at sea.
Kyle and his team onboard 'MY Secret', 2021.
For now, he's trading his chef's hat for a helmet, as he sets off on an extraordinary adventure. Covering approximately 5000km over 6-7 weeks, Kyle is embarking on a solo and unsupported bike ride across the vast expanse of Australia, from Perth to Sydney. This remarkable journey isn't just a bike ride – it's a mission to make a lasting impact through Vanderful / Seeds of Hope ODV!
Kyle and his niece, England UK 2023.
As he pedals through the diverse terrains of this beautiful land whilst battling the elements, he mirrors the resilience of the communities we aim to uplift. Join us in supporting Kyle as he swaps his galley for the open road, and help us turn his remarkable journey into lasting change for those in need.
Kyle & his friend Sam cycling through Northern Italy, 2022.
The Challenge:
Postponed until early 2024, Kyle will pedal through vast landscapes, conquer steep terrains, and face unpredictable weather conditions during this two month solo cycling adventure. Covering thousands of kilometres, this journey isn't just about the physical challenge – it symbolises the struggles that underserved communities face every day.
Kyle travelling in Australia, 2015.
The Cause - Vanderful / Seeds of Hope ODV:
An Italian-registered Volunteer Organisation that implements educational projects in Africa. By supporting Kyle's expedition, you're directly contributing to the transformative work of our Vanderful projects. Our organisation is committed to empowering communities by providing sustainable and environmental education workshops for young people. Every euro raised will go towards our projects that ignite positive change.
Surf Craftsmanship Workshop, Vanderful Mozambique 2019.
Vanderful Manu Shapes, Mozambique 2022.
Expressive Arts Workshop, Vanderful Angola 2019.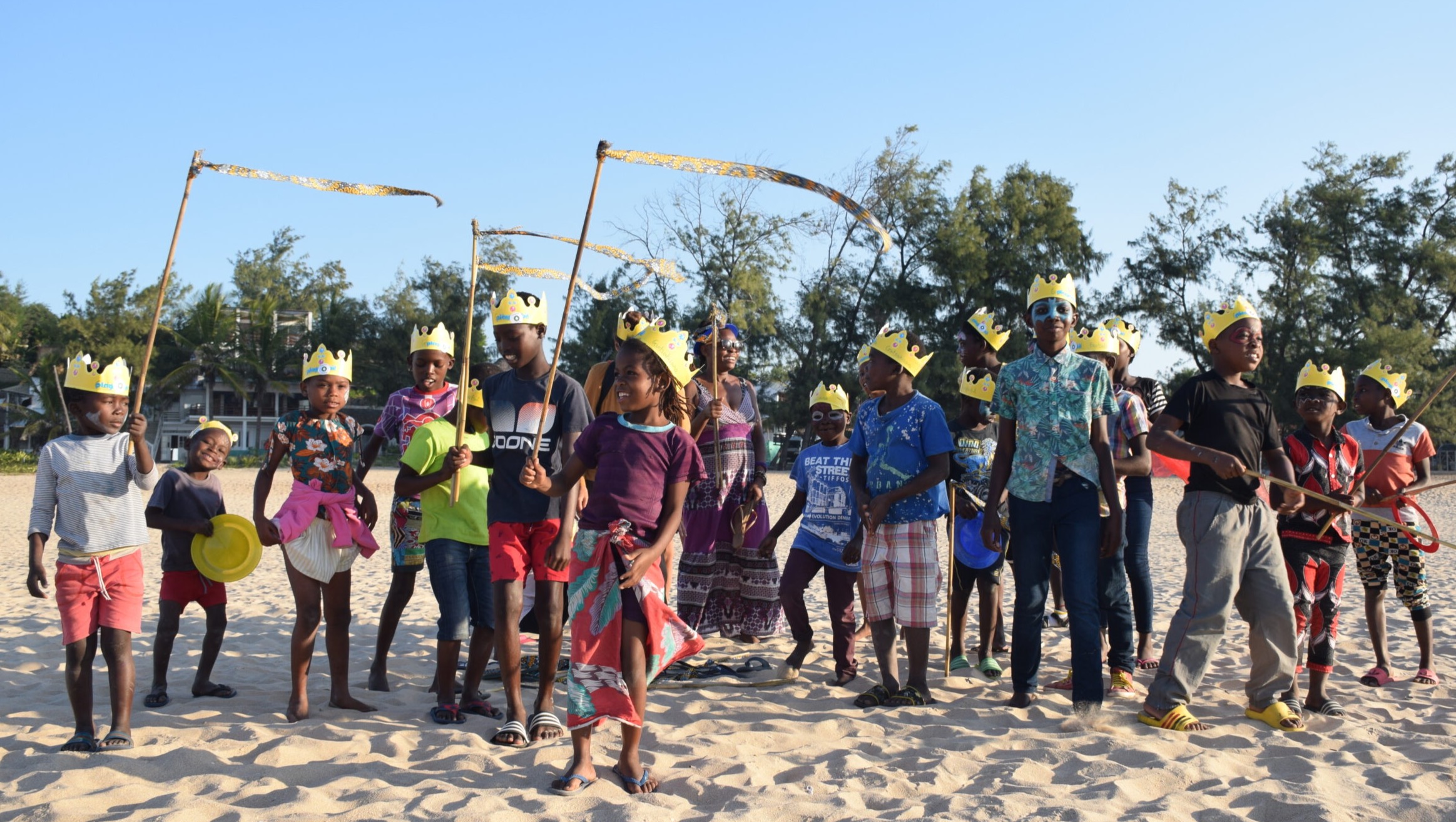 Vanderful Gutsakisana Parade, Mozambique 2022
Vanderful Natural Surf Wax Workshop, Angola 2023
Please visit our websites for further information: vanderful.org | seedsofhope.eu
Social media platforms: @vanderful_adventures | @VanderfulAdventures
Friendship That Spans the Globe: A Journey for Change
At the heart of this remarkable journey is a bond that has flourished for over two decades. Kyle, a cherished friend who has stood by us, (Vikki & Frankie) the Founding Directors of Vanderful / Seeds of Hope ODV, through every adventure, every challenge, and every continent.
For more than 20 years, Kyle has joined us on explorations across Africa, Asia, Australia, and Europe. His passion for this expedition is fueled by a deep desire to support the initiatives of our organisation. As he embarks on this extraordinary solo cycling adventure across a country we all hold dear in our hearts, Kyle's dedication mirrors the steadfast friendship that has united us across the globe over many years!
Kyle and Vikki travelling Africa in Egypt 2006.
Kyle and Frankie in Yallingup, Australia 2014.
Kyle visiting Vikki & Frankie in Taiwan, 2016.
Kyle visiting Carinthia Austria, 2022.
And again in 2023, twice!
Why Donate: Imagine the impact of your contribution: it's not just about the euros; it's about the lives that will be changed!
Your support will:
● Educate: Fund educational workshops for children and young people in marginalised communities in Africa.
● Empower: Share skills with communities to thrive independently.
● Inspire: Encourage Kyle as he pedals through challenges, mirroring the resilience of those we aim to help.
Be a Part of the Journey:
This isn't just Kyle's journey – it's yours too. Your donation, no matter how small or large, will make a tangible difference. As he pedals forward, let's rally behind him with our support. Join the journey by donating today and share the news with your friends, family, and social networks.
'Be the change you want to see in the world':
Let's turn this cycling adventure into a wave of change. Your generosity fuels the passion and dedication that Kyle brings to every pedal stroke. By supporting this endeavour, you're part of the Vanderful Team!
Donate Now and Spread the Word:
Make a contribution and follow Kyle's progress as he tackles this incredible expedition and please share this page with others who share your passion for making a positive impact on the world!

Fundraising team: Vanderful Challenge Team (2)

Seeds of Hope ODV
Organizer
Raised €525 from 8 donations
Udine, Province of Udine
Kyle Redfern
Team member
Raised €1,570 from 10 donations
This team raised €25 from 2 other donations.