Hi!
This is my son Camron. He loves to be active and involved in whatever is going on. Even shoveling snow! He is a great kid who enjoys life and always has a smile on his face!
A little background info. :) He was born at 26 weeks gestation and stopped breathing twice. As a result he had some bleeding in his brain which resulted in his diagnosis of Cerebral Palsy. He also tests as a deaf child and has global developmental delays. He requires his wheelchair to get around. After fighting with the insurance company for a couple of years they finally approved his power wheelchair. YAY! He loves it and hates going in his manual wheelchair if we have to go somewhere that is not very wheelchair friendly. We do not have an adapted van for my son. We have made due with what we have but as he grows larger it becomes more and more difficult to transport him.  Our routine consists of me lifting him out of his wheelchair and putting him in his carseat. Then using some portable ramps to get his chair in the van. (It weighs over 300 pounds!!) And we just repeat that process every time we need to get in or out. It is becoming extremely difficult for me to keep lifting him in and out of his chair. I'm only 5 feet tall and he is only 1 foot smaller than me! I love taking him out and seeing the joy in his face when we get to do fun activities. I enjoy taking him out but it is really taking a toll on my back. I do whatever I have to do in order to take him where he would like to go but it is really difficult sometimes. 
I would love it if we could get an adapted van where he could drive in himself and we could eliminate most of the lifting involved with our current setup. Also, with our current setup I'm the only one that can take him out. My family is not able to take him out and it leaves no room for respite for me. It would be great if we had an adapted van for Camron so that he could have more opportunities to get out there and see and experience the world! :)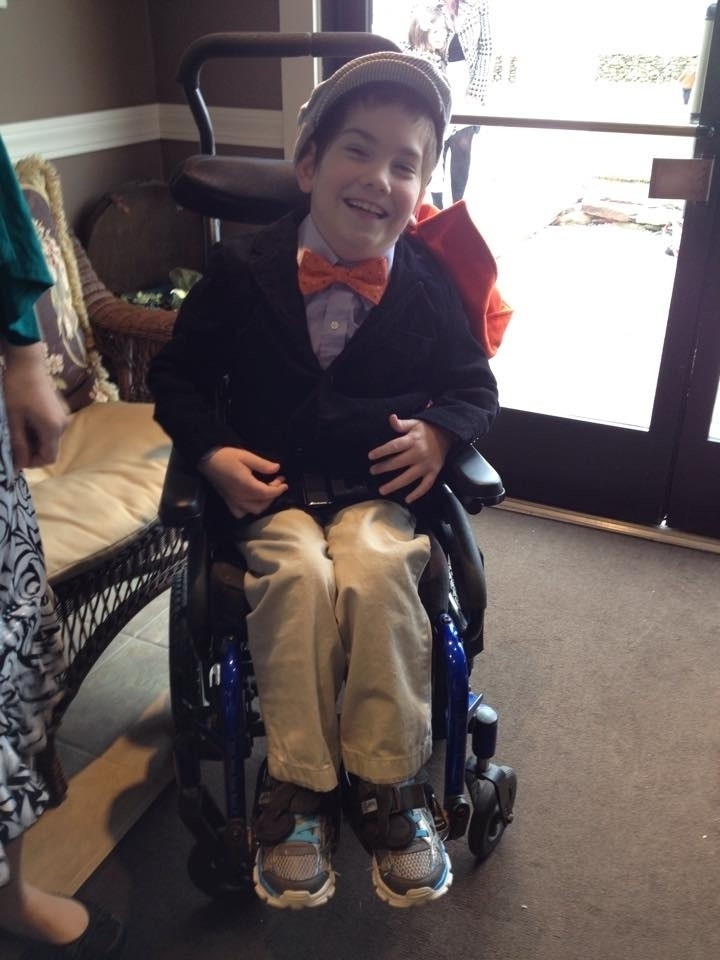 I have been thinking of different ways that we could get help funding a van. There aren't many resourses out there to help parents in this situation. And adapted vans range from 30,000-$60,000. I have finally swallowed my pride and am asking for any help that we can get. I want to thank everyone in advance for your help. Camron is the best kid ever! His smile lights up any room he rolls into! He makes friends anywhere we go. I wish I could give him the world! :)
Please "like" our Facebook page to stay up to date on future fundraisers and events! 
www.facebook.com/van4cam

Thank You!!