Our goal? Cycle from Bakersfield to Boston and back via Washington DC, and raise money for the charities we are supporting. Start date? 3rd July, 2014. No deadline. 
Doing a long bike journey has always been on my radar since I rediscovered the awesomeness of cycling in early 2006 when I lived in London and loathed waiting for buses in the rain. Why wait if you can get going - you will get wet either way.  
My first love was a yellow kid's bike when I was 5 with brown handlebars and a Donald Duck sticker attached, which took me through the forests of small town Bavaria. My second love was an oversized bmx, which I would tear through our yard wearing my favorite turquoise sari. And there were many more bike love affairs, some forgotten, some unforgettable.My favorite being Maria Guadalupe the SuperSharpShooter... singlespeed Specialized Langster.
In the last three years since I have been in the US, I had been toying with the thought of going on a cross country cycle trip on my own. But sometimes chance encounters lead to epic possibilities...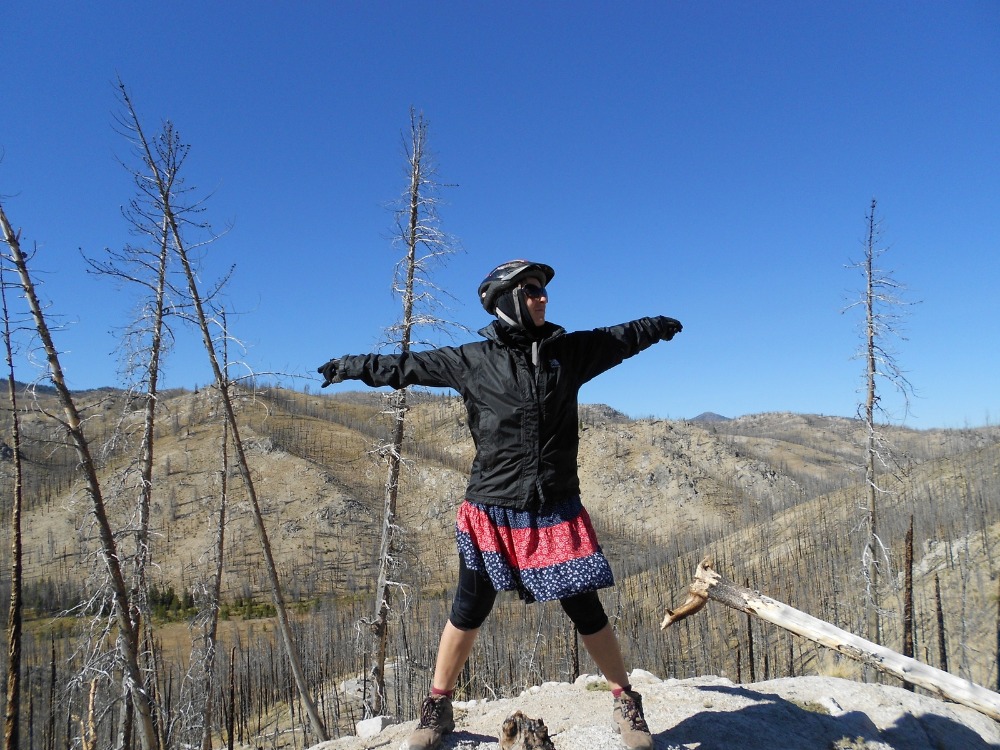 I try to live my life according to three principles. Be open to new ideas, adventures and others (unless they are mean), live how you would like to be remembered, and when life throws you a curveball, you either duck or run with it.
So when I met Marcus, we were both working freelance, and those magic words "˜long bike ride across the country, going soon', were uttered, I was in.
Now we have a map and a potential route. And a packing list. And single digit number of weeks until we leave blazing into the wind. 
Meet
Marcus
: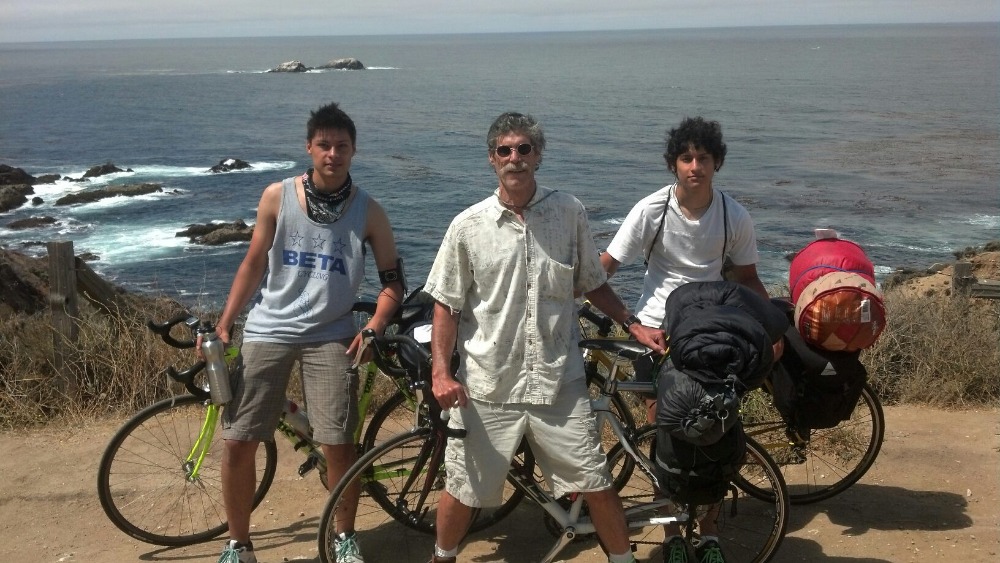 (left with dad and brother on a bike trip)
"A 23 year old adventurist, empath, and minimalist (though I do have a soft spot for my bike Bumblebee, a highlighter yellow Trek 1200). I have done a previous few tours including Highway 1 with my 17 year old brother and father. When asked why Im doing this, a small part of myself asks the same thing, but when it comes down to it, I need to, a sort of personal challenge and rite of passage. When a friend suggested I partner with a charity, I thought it was a fantastic idea." 
Please visit his gofundme page:  
http://www.gofundme.com/vagabond-itinerary
Marcus is raising money on here for the
Filipino Youth Coalition
, FYC of San Jose. as well as
Rock Out to Knock Out RSD
. 
Follow him with
#SF2MA
and on 
vagabonditinerary.com
Much more difficult then deciding whether I should go, was deciding which
charity
I was going to support. So I decided on two:
https://www.ammanimman.org/
 "build water boreholes for the communities of the Azawak in Mali/Niger. They provide clean water for up to 35,000 people in an area where half of all children will die before they become 5 due to the lack of water. The region's 500,000 inhabitants walk up to thirty-five miles a day searching for water. But there is hope in the way of a Clean and sustainable sources of water do exist there, at depths ranging from 600 to 3000 feet, too deep to reach without expensive mechanical equipment. Amman Imman: Water is Life is drilling permanent sources of water in order to provide these resilient people a chance to live without the indignity of daily thirst and fear of water-borne illness."
http://www.togetherwerise.org/
 : TOGETHER WE RISE is a non-profit organization dedicated to transforming the way youth navigate through the foster care system in America.They have a bike program in which they provide youth who are preparing to transition out of foster care with a bike. 
"When foster youth leave the system, nobody buys them a car. These bikes play a crucial role in allowing them to transition into society in a successful manner". 
Half of the money raised on here will be going to Amman Imman and Together We Rise. This will be split equally between the two charities. The rest of the money will go towards overheads/repairs/food and other associated costs. We will be on the road for 6-8 months. We will provide you with stories, photos, adventures and hard core into wind cycling efforts.  We are looking to do more than 9000 miles.  
Keep up to date with us on 
vagabonditinerary.com
Organizer
Christina Lange
Organizer
La Quinta, CA