Help Gosia Recover her Data
Hey, my name's Gosia and I'm fundraising for the data recovery of my terabyte external hard drive.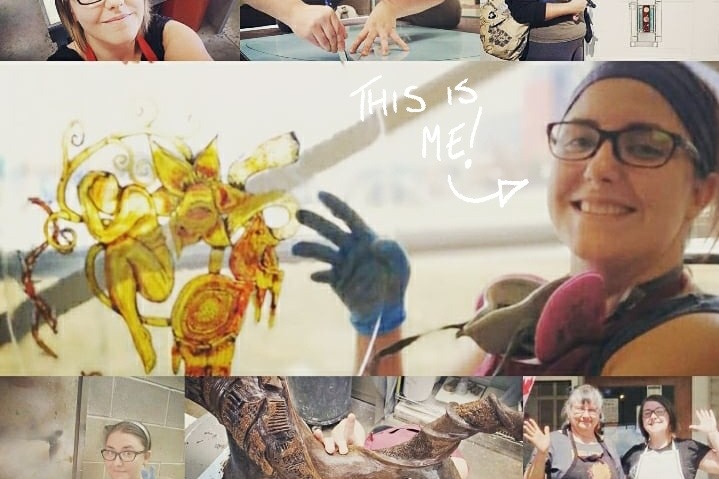 I'm an interdisciplinary artist still working on establishing my career in glassmaking and illustration. A few days before an exhibition deadline I discovered my terabyte wouldn't respond anymore, and no program I subscribed to worked, so I sent it off to be analyzed in a lab across the country. They finished looking at it, determining physical failure, and the starting rate they gave me was $1150 JUST for recovering the data.
It seems like a lot of money for something so intangible as data, but that data is over the course of a decade. It has every artwork documentation, every proposal for art residencies and exhibitions, my website and graphic assets, my workfiles and word documents, my resumes and CVs... It's a doozy. It was meant to be the backup for my laptop (an older machine) but I never thought to backup my backup. Some things are scattered in Cloud storage but nothing concrete, just the finished versions when what I really need are the raw, workable versions. I was devastated at the idea of losing it all, so I greenlit the recovery process.
It is a lot of money, and as someone trying to establish a practice, it's a great setback. I've decided to open up art commissions, so if you're interested in commissioning art from me, you can reach me at either @spicyhoneyheart or @willowindstudios , handles that are both on FB or IG.
I've also decided to open a gofundme after great encouragement and advice. Please consider helping me out however way you can... my entire artistic and academic career is in that hard drive. If I'm successful in reaching that goal, the recovery fee will be covered and I can handle the additional expenses like shipping and a new drive. Ideally, I would want my data back as soon as possible, but they have agreed to give me until August 14th to pay my fees. They'll hold onto the data until payments have been completed.
If we end up going over (I'm not expecting it but it would be amazing), funds would go into a NAS Processor, which go for a pretty penny but will ensure something like this won't happen ever again.
I would truly appreciate your help in any way!!
Organizer