Darko Biberko - Help Fund Season 3
Darko Biberko is an animated children's show that teaches Macedonian. We are passionate about the preservation of our language and culture for the next generation both at home and abroad. Click play on the video above to learn more!


Q: Who are the creators?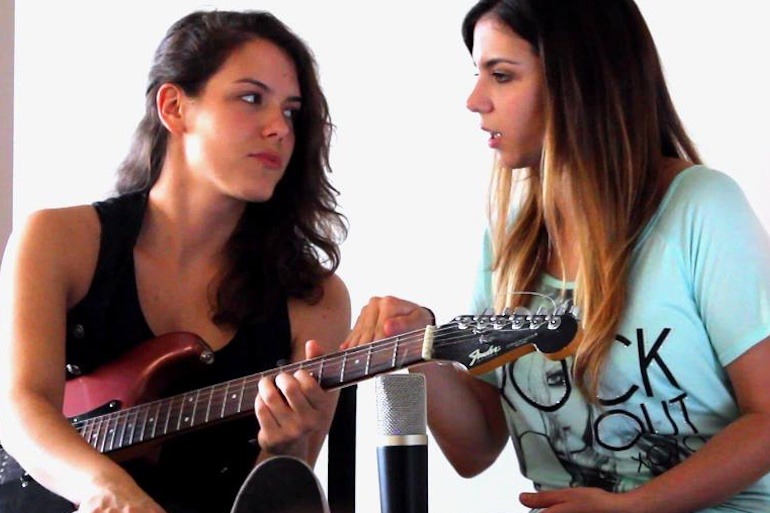 Kalina and Nevena. We are sisters, born in Macedonia who moved to Chicago at the age of 12 and 8. Music runs in our veins; our grandfather played for the Koco Petrovski Orkestar well known for its classic recordings of "Makedonsko Devojce" and "Pajdusko Oro."
We are constantly involved in speaking/advocating for Macedonian human rights and have dedicated much of the past year to doing just that. We recently launched a documentary/social experiment by the title of "The M Word" that stresses the importance of the Macedonian identity.
Darko is a family affair… Kalina is the narrator/singer and I write the music. Kalina is a social media expert for a marketing agency and I have a degree in Language Education. I'm also in my final year at Berklee College of Music majoring in songwriting. Together we make a great team and can't wait to make Darko a huge success but can only do that with your help!


Q: Where will donations go?
Your donations will help to complete 2 episodes per month totaling 24 episodes for our first year of showtime. Aside from investing our time and skills, we need to hire a team of creatives to make this project successful and take Darko Biberko to the next level. We've gotten quotes from illustrators, animators, voice-over artists, instrumentalists and audio engineers and each episode is estimated to cost around $1,900. To see our cost breakdown in full, check out the video.


Q: How else can I help besides giving money?
Please help us spread the word about Darko Biberko, follow us on social media and share this campaign with your friends and family!

Find us on youtube and facebook  @ Darko Biberko
Website: www.darkobiberko.com 

Thank you for your donation and/or support! Together we can work to preserve the Macedonian language, identity and culture for generations to come!