Due to the OUSD budget crisis, we will be forced to cancel the 8th grade trip this year - that is, unless you help us!
Urban Promise Academy ("UPA") is  a public middle school serving 370 students in the Fruitvale neighborhood of Oakland, CA. We are a small school by design, serving families within the community as well as students from throughout Oakland. The student body is about 83 percent Latino, and 44 percent of our students are English Learners. In addition, at least 90 percent of our students qualify for free and reduced lunch and 11 percent of our students are identified as needing special education services.
For our students, creating the dream of them becoming college graduates starts early. This is why we began our "College for All" program. This program includes lessons for students about college as well as a field trip experience every year.
"College For All" field trips begin in 6th grade when we take the students to Laney College here in Oakland and they get to see what is right here on their doorstep, especially in the career and technical education pathways.  In 7th grade students visit a four year public school right next door, the University of California in Berkeley.  They get a tour, take Bart, and eat in the student cafeteria.
The "College For All" trip in 8th grade is not only the big end of the year trip for our 120 8th graders
, but it is also the first time many of them have been to a big college campus outside of the immediate Bay Area.  In addition, the students get to visit the Santa Cruz Boardwalk and stay in a hotel, which for some is their first experience doing so.
The Trip:Visit San Francisco State University (Tour & Lunch)Visit Santa Cruz Boardwalk (Arcade & Dinner)Stay in hotel in Santa Cruz (4/room)Visit University of California Santa Cruz (Tour & Lunch)The cost for buses, hotel rooms, and meals for 120 students is $12,000 ($100/student).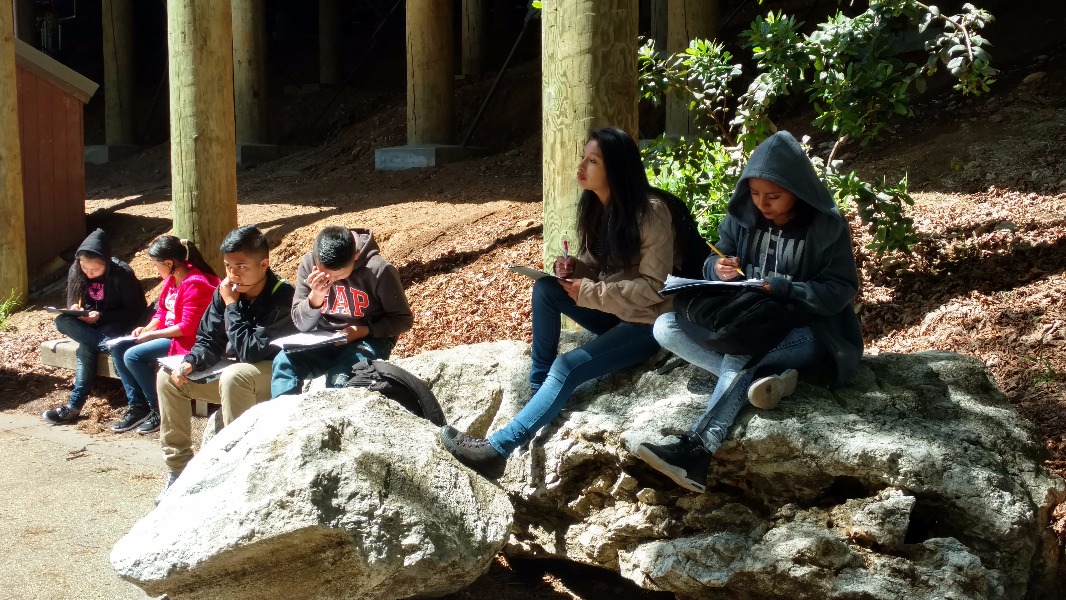 One of the best parts of the trip is watching the students' reactions to the college kids, especially those who give us the tours and answer the students' questions - many of whom are from Oakland and/or are Dreamers (DACA recipients), immigrants, and AB 540 students.  When you realize that some of these student tour guides are only 6 years older than the 8th graders who are in awe of them, it becomes clear how important these connections and experiences are.
While we know and understand that significant changes, to the tune of $15.1 million, must made to this year's budget to avoid state receivership,  it still seems unjust that these mid-year cuts would directly affect our students in such a dramatic way. Unlike other schools that have the ability to raise funds via a PTA, we do not have such capabilities here at UPA.  Oakland claims to be a community that cares about equity, and I believe it is.  Help us show our students that they are valued.  They deserve to visit colleges and have an 8th grade trip to culminate their middle school experience.
I truly believe what Marc Tafolla stated in the East Bay Times when discussing the OUSD budget crisis:
"Our kids cannot continue to pay the price for adult politics."