Unser Weg zur WM für Surfer mit Behinderung 2021
Find the english version below


Vom
6. – 11.12.2021
findet am Pismo Beach in Kalifornien, USA, die
2021 ISA World Para Surfing Championship
statt. Bei der
Weltmeisterschaft für Para-Wellenreiter*innen
traten 2020 über 130 Starter*innen aus 22 Nationen an – für die diesjährige Ausgabe wird erwartet dass diese Zahlen übertroffen werden! Nach dem erfolgreichen Debut des Wellenreitsports in den olympischen Sommerspielen in Tokyo 2020 steht außerdem die
Aufnahme als paralympische Disziplin
kurz bevor. 
Das deutsche Para-Surf-Team ist
seit 2017
durchgängig dabei, und hat sich seither stets weiterentwickelt. Auch dieses Mal möchten wir unser Land bei der anstehenden Weltmeisterschaft vertreten.
Das siebenköpfige Team ist hochmotiviert und startbereit!
Allerdings sind wir noch ein ganzes Stück von der Etablierung eines professionellen und gesponsorten Teams entfernt, und stemmen den
finanziellen und organisatorischen Aufwand
ausschließlich mit dem
ehrenamtlichen Engagement
jedes einzelnen Teammitglieds. 
Dazu gehört auch, dass wir den Großteil der entstehenden
Kosten selbst aufbringen
müssen. Um die Teilnahme des deutschen Teams in Kalifornien zu ermöglichen,
bitten wir dich daher um deine Unterstützung
. Das angestrebte Crowdfunding-Ziel über 10.000,- € setzt sich dabei aus folgenden Posten zusammen: 
- Anreise nach Los Angeles, USA
- Teamunterkunft bei Pismo Beach
- Mietauto für den Transport von Team und Ausrüstung 
Einnahmen, die über die Zielsumme hinausgehen, werden wir zur Deckung der übrigen Kosten (Startgebühren, einheitliche Teamkleidung, und Verpflegung) nutzen.

 
 
Wer ist Team Deutschland 2021?
 
 
Ben Neumann, 16, Klasse: Visually Impaired 1


Ben ist zwar das Küken im Team, zeigt aber auf dem Eisbach in München und anderen stehenden Wellen regelmäßig auch älteren Surfern wie es geht – und das ohne Augenlicht: Ben ist seit seinem sechsten Lebensjahr fast vollständig blind! Die WM wird Bens erster Surf-Wettkampf sein.
Adriani Botez, 31, Klasse: Visually Impaired 1


Adriani ist aufgrund einer Netzhautablösung von Geburt an fast blind. Er hat bereits als Judoka und im Blindenfußball sportliche Erfolge gefeiert und ist WM-Neuling. Seine positive Einstellung und Willensstärke sind ein motivierender Treiber für das gesamte Team. 
Antonio Müller, 37, Klasse: Prone 1


Antonio ist ab der Hüfte querschnittgelähmt und professioneller Para-Triathlet. Er lebt auf Gran Canaria und reitet die kräftigen Wellen der kanarischen Inseln schon seit seiner Kindheit. Seine Erfahrung als professioneller Sportler und seine Kochkünste sind beim gesamten Team gefragt.
Johannes Laing, 36, Klasse: Prone 1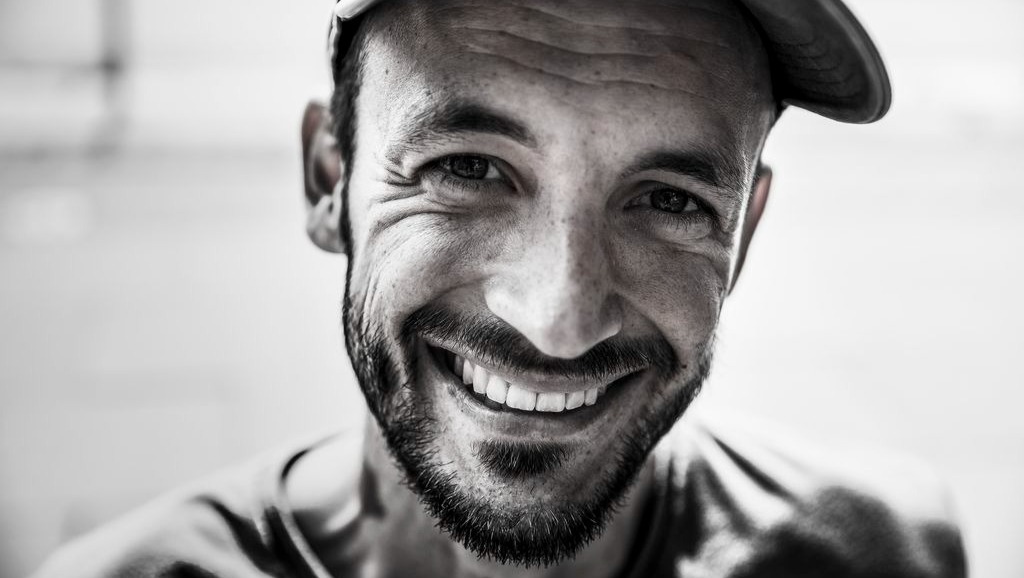 Johannes hat sich bei einem Unfall das Genick gebrochen und ist seither inkomplett querschnittgelähmt. Das hindert ihn nicht daran surfend die Welt zu bereisen und andere Menschen mit Behinderung darin zu unterstützen, das Surfen zu erlernen. Als Starter bei vielen Surfcontests bringt er viel Wettkampferfahrung ins Team ein.
Peter Neumann, 53, Guide
Peter ist Bens Guide bei jeglichen sportlichen Aktivitäten. Ob im Schnee mit Skiern, oder in der Bowl beim Skaten: Seit vielen Jahren führt er Ben sicher um jegliche Hindernisse und unterstützt seinen Sohn dabei, die Grenzen zu verschieben. 
Florian Schäfer, 44, Head Coach und Guide


Florian ist Headcoach von Team Deutschland und Guide von Adriani im Wasser. Mit über 20 Jahren Surferfahrung an vielen Surfspots der Erde kennt er das Meer und die Wellen sehr gut und leistet damit einen wertvollen Beitrag zum Erfolg des deutschen Teams.
Christina Paetrow, 38, Team Managerin


Christina hält die Fäden in der Hand und ist Dreh- und Angelpunkt des deutschen Para-Surf-Teams. Als Supporterin in der vergangenen WM hat sie bereits einige Erfahrung in der Teamkoordinierung gesammelt. Bei einem Urlaub in Mexiko hat sie das Surfen entdeckt, und kommt seitdem nicht mehr davon los.
Hilf mit deiner Spende
das Para Surf Team Deutschland zu etablieren, und unsere Chancen an einer paralympischen Teilnahme im Jahr 2028 zu erhöhen. Das ist unser großer Traum, und wir arbeiten hart daran, es zu erreichen! 
Für mehr Informationen über das Para Surf Team Deutschland folge uns auf dem Instagram-Kanal des Deutschen Wellenreitverband  e.V. , auf dem sich jeder Athlet persönlich vorstellen und seine Vision für die anstehende Weltmeisterschaft teilen wird. Zusätzliche Informationen findest du außerdem auf der  Webseite des Deutschen Wellenreitverband e.V.
Jede Spende erhält eine Überraschung als Erinnerung und Dankeschön. Wir danken dir herzlich für deine Unterstützung!
Übrigens: Der DWV e.V. stellt gerne eine Spendenquittung aus! Bitte sprich uns dazu direkt an. 
Dein Para-Surf-Team Deutschland 
Adi, Antonio, Ben, Hannes, Peter, Flo & Christina
______________________________________________________________________________________________________________________________________________________
We need your support! On December 6-11, 2021 the 2021 ISA World Para Surfing Championship will take place at Pismo Beach in California, USA. Over 130 athletes from 22 nations competed at the last edition of this event - for this year's edition these numbers are expected to be exceeded! Following the successful debut of surfing in the Summer Olympics in Tokyo 2020, it is very likely that parasurfing will soon be introduced as a future paralympic discipline.
The Para Surf Team Germany has  been part of the world championship since 2017 and has continued to develop ever since. In 2021 we once again would love to represent our country at the upcoming world championship. The team is highly motivated and ready to go!
However, as we are still a long way from establishing a professional and sponsored team, we can only handle the financial and organizational effort involved due to the commitment of each one of our team members.
This also means that we have to bear most of the costs ourselves. We therefore ask for your kind support to help the german team on its road to California. The crowdfunding target is set at € 10.000 and helps us pay for
- flight tickets to Los Angeles, USA
- Team accommodation at Pismo Beach
- Rental car for the transport of team and equipment
In case we overshoot we will use the excess to cover any remaining costs (registration fees, team uniform, and meals). 
Meet Team Germany 2021
Ben Neumann, 16, division: Visually Impaired 1
Although Ben is the youngster in the team, he regularly shows us older surfers how it's done on Munichs famous city wave, the Eisbach and other standing waves - and that without seeing a thing: Ben has been legally blind since he was six years old! The world championship will be Ben's first surfing competition.


Adriani Botez, 31, division: Visually Impaired 1
Adriani is also legally blind since birth due to a retinal detachment. He is already a successful sportsman as a judoka and in soccer, and is a newcomer to the world championship. His positive attitude and willpower are motivating drivers for the entire team.


Antonio Müller, 37, division: Prone 1
Antonio is paraplegic from the waist down and is a professional para-triathlete. He lives in Gran Canaria and has been riding the powerful waves of the Canary Islands since he was a child. His experience as a professional athlete and his cooking skills are highly appreciated by the rest of the team.


Johannes Laing, 36, division: Prone 1
Johannes broke his neck in an accident and has been quadriplegic ever since. That doesn't stop him from surfing breaks around the world and helping other people with disabilities to learn how to surf. As a competitor in many surf contests, he brings a lot of competition experience to the team.


Peter Neumann, 53, Guide
Peter is Ben's guide in all sporting activities. Whether in the snow on skis or in the bowl while skating: For many years he has guided Ben safely around all obstacles and supports his son in pushing the limits.


Florian Schäfer, 44, Headcoach und Guide
Florian is the head coach of Team Germany and Adriani's guide in the water. With over 20 years of surfing experience at many surf spots around the world, he knows the ocean and the waves very well and brings an invaluable contribution to the success of the team.


Christina Paetrow, 38, team manager
Christina holds the strings in her hand and is the heart and brain of the Para Surf Team Germany. She gained experience in team coordination and supporting adaptive athletes in the past world championship and other events. She discovered surfing during a vacation in Mexico and has been hooked ever since.


With your donation you will help to establish the Para Surf Team Germany and to increase our chances of participating in the Paralympics in Los Angeles, 2028. This is our big dream and we are working hard to achieve it!

For more information about the Para Surf Team Germany follow us on our Instagram channel , where every teammember will introduce himself personally and share his vision for the upcoming world championship. You can also find additional information on the website  of the German Wave Riders Association.

Every donation receives a surprise as a souvenir and token of our appreciation. Thank you very much for your support!

Your Para Surf Team Germany

Adi, Antonio, Ben, Hannes, Peter, Flo & Christina

Organizer
Deutscher Wellenreitverband DWV e.V.
Organizer
Cologne