Underlying Fear-Senior Thesis Film

SYNOPSIS:

We are raising money to help fund our Senior Thesis Film titled,
"Underlying Fear."
 The film is about a prejudiced woman who is forced to confront her fear of others when she encounters a murder suspect on the run. 
We hope to make a riveting short film that shocks and excites viewers while conveying a very present problem in our world today.
We look forward to making this film come to life on the big screen
but we can't do it without your help!WHAT WE NEED:

This is a cost breakdown of how we'll divide up the money we are able to raise: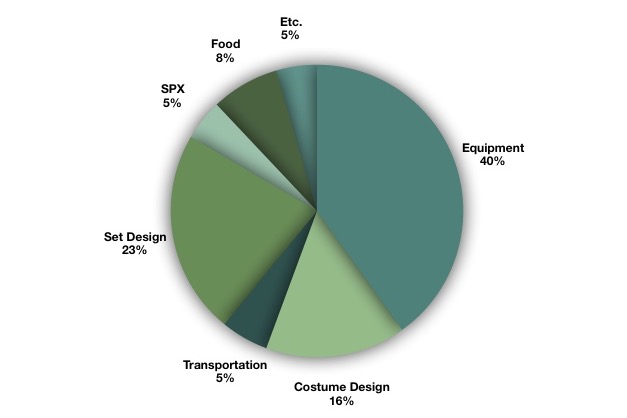 The film takes place in a rural town in Nebraska in the early 2000's. That being said, our props, vehicles, weapons, and costumes will need to fit that time period.  All of these items add up in price very quickly.  The more money we raise, the more accurate we can be!
Check out our website at: 
https://theopengatestudios.wixsite.com/unlshortfilm
THEMES IN THE FILM
"Underlying Fear" plays with the idea of who you can trust. By outlining the tough reality of seeking help from strangers, it makes us question our assumptions. Why are we so hesitant about helping those different from us, and how can we overcome our differences in a time of need?


SNEAK-PEAK OF ONE OUR  STORYBOARDED SHOTS


CHALLENGES OF MAKING THIS FILM


Most student film sets cannot afford to pay their cast and crew, however we'd like to treat our cast and crew with some high quality meals in order to keep spirits high.  Other challenges to making a film of this scale are logistical and technical. In order to pull off some tough scenes and shots we have in mind, we'll need to rent some extra equipment to help capture the fight scenes and stunts. We will also be using high quality cameras and lots of other gear in order to deliver the best looking film possible.
ABOUT THE DIRECTOR:

Adam Turner is a filmmaker from Omaha, Nebraska. Since high school, he's been making youtube videos, short films and music videos and has always focused on writing, directing and working well with others. His recent work has been screened at the Omaha Film Festival as well as other festivals in the midwest area.  He's majoring in Film & New Media at the University of Nebraska-Lincoln Johnny Carson School of Theatre & Film and is extremely excited to be working on his last film before graduation in May 2019.
-----
IN APPRECIATION OF YOUR

GENEROSITY

:
If you donate:
$20 -  You will received a hand written thank you from the director!
$50 -   The above plus we'll give a special thanks to you in the credits!
$100 - The above plus a signed copy of script!
$150 - All of the above and a sneak peak behind the scenes of how we made the film!
$200 - All the items listed above as well as a digital copy of the film for your viewing (after the festival circuit)!! You will be credited as an Associate Producer of the film as well! 
Thank you

In supporting this film you are also supporting local filmmakers and other local artists in the Nebraska area.  With your support, we can make an emotionally powerful film that we think everyone can enjoy and get something out of.
If you aren't able to donate but would like to share this page on social media outlets ->that would be AMAZING! We appreciate you taking the time out of your day to read about our project! Have a great day!
Organizer