Rize Up - Voter Registration!
The UK goes to the polls on 12 December, but more than a quarter of young people aren't registered to vote. The majority of those still not registered are from marginalised and BME communities. 

This is why Rize Up was founded in 2017 - to ensure the most ignored people in the country were registered to vote and ready to exercise their power. But to do that they need your help. 

We know that face to face outreach is by far the most effective way to get young people to register. To kickstart that work, we need to raise money to support the organisation and pay youth ambassadors - DJs, artists, diverse pillars of local communities - to get out there speaking to young people in person and getting them registered. 

Our Ambassadors work in their own communities speaking to people they know who trust them. They speak honestly and talk to some of the most cynical people in the country - people the system has forgotten. 

Rize Up is run entirely by a team of volunteers and supported by creatives across music, media, arts and film, from Professor Green to Maverick Saber and Lady Leshurr.

According to research by the Electoral Commission, more than a quarter (29%) of young people (aged 18-34) are not correctly registered to vote, compared to just 6% of those aged over 65.

This election is a chance for young people to speak out and change things.

So how do we get young people registered to vote? Rize Up is all about meeting young people where they are, so your donations will help us get the message to where it's needed most.

We have already had teams out talking to people across the country in shopping centres, youth clubs, estates, schools and in the queues to club nights, but to keep going we need your help.

Face-to-face contact is proven to be the best way of actually engaging people. No one likes being told what to do or patronised - that's why engaging young people from hard to reach communities to persuade their peers is the way to make a difference in this election, and get their voices heard.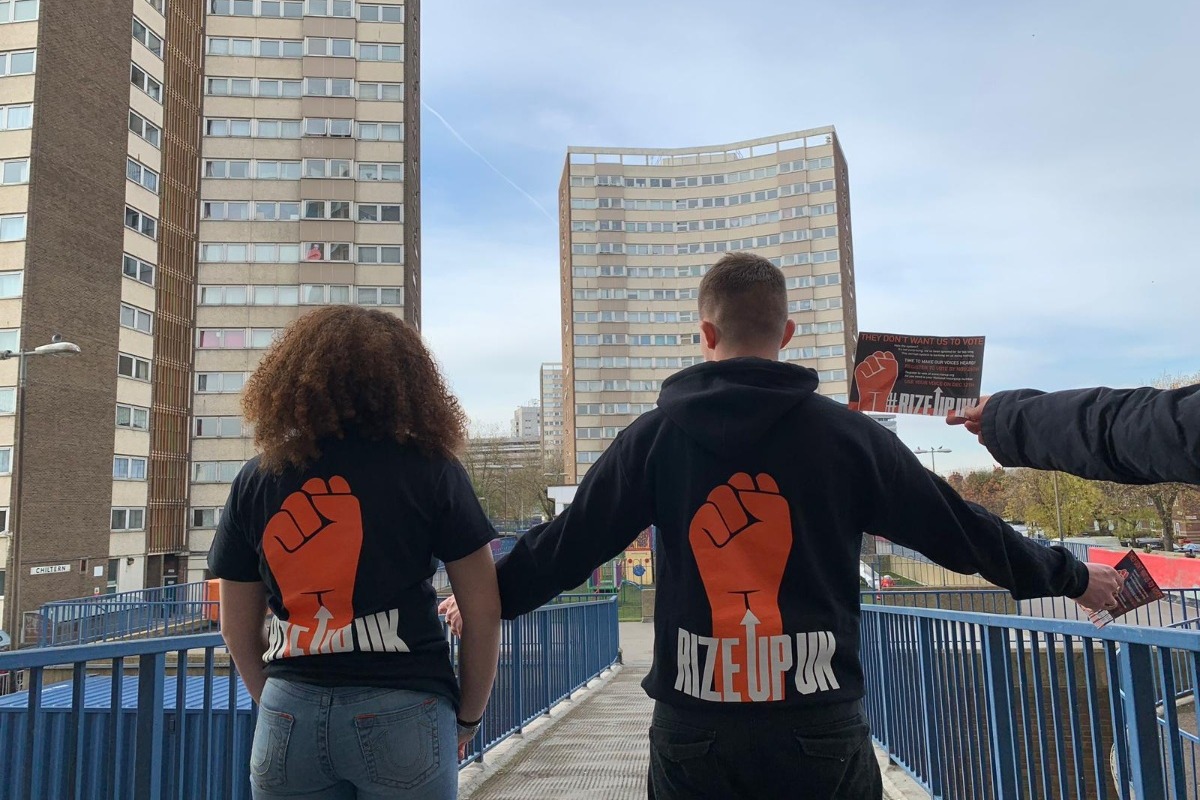 Fundraising team: Team Rize Up (3)
Mohammed Afridi 
Organizer
Raised £535 from 18 donations
London, Greater London, United Kingdom