Work Safety & Food Security in DRC
GEKAS GROUP is a Congolese non-profit organization operating in the Democratic Republic of Congo with three farms near Kinshasa and one in Kasai Oriental. The objective driving their organization is to empower the community by providing experiential agricultural learning opportunities to attain food security in their communities. As the saying goes, "Give a man a fish and he will eat for a day...Teach a man to fish and he will eat for a lifetime."
These kinds of hands on opportunities for people to learn by doing, involving people in a collective effort enables them to gain confidence in their own abilities in self sustainable processes and their ability to influence decisions that affect them.
Inspired and driven by a similar mindset, we are United Community Network (UCN), a non profit organization based in Baltimore, with visions of food security for our 21215 community and worldwide. Upon seeing footage of the GEKAS farmers, we recognized an opportunity to support our brothers and sisters in Congo in their agricultural endeavors.
With several operations in place and few resources to work with, one of the many challenges facing these farmers currently is lack of foot protection. The proper shoes are not available or too expensive. In the U.S., we spend $50-$200 on shoes several times a year, while people worldwide struggle to find shoes just to go to work in. Which brings us to our purpose...
UCN has proudly partnered with GEKAS Group to raise $1000 that will provide these farmers with proper boots as they also "Grow where they are planted". We will be using the funds to purchase boots for at least 30 farmers (depending on funds raised) and transport them to Kinshasa, D.R. Congo on February 12th.
We are asking anyone who finds it in their United soul to donate however much they can to support these farmers in safely meet their agricultural goals.
If monetary donations are not an option, please feel free to donate new or gently used sneakers, rain boots, or work boots. Contact [email redacted] for coordination of pick up/drop off options.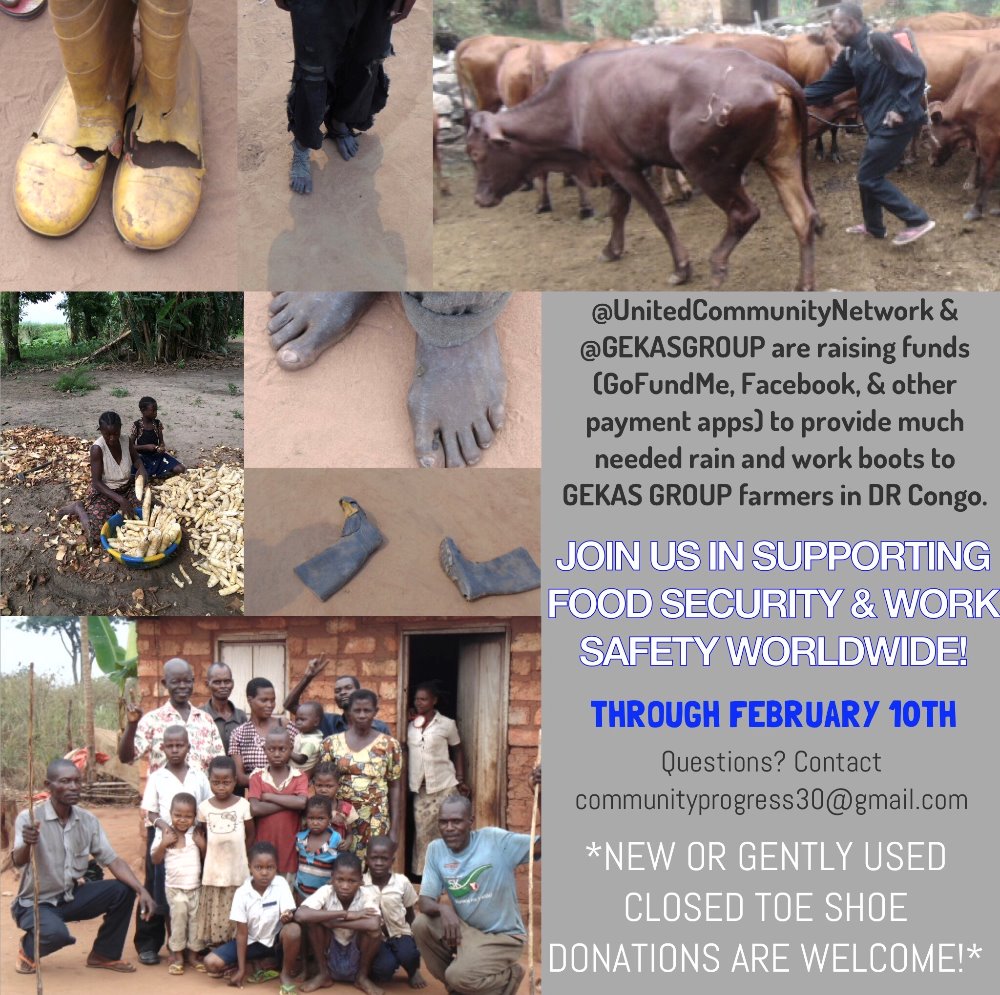 Organizer and beneficiary
Brian Burns 
Organizer
Silver Spring, MD