Jeff Huttinga ALS Stem Cell Hope
We began a journey about May 2014 with what we thought was a torn left tricep muscle from a work injury. Little did we know this injury was something much more. Jeff had dropped a truss that had brought his arm down pretty hard from trying to catch it. We think it did tear the muscle a little at the time but never healed completely. About Nov.2014 he started to notice not only that he could no longer grip much, but that he had atrophy in his left hand between his thumb and pointer finger. I made him an appt. to have a orthopedic doctor look at him and they told him in 10 min. that he was at the wrong place and needed to see a neurologist. We than began to think this could be brachial plexus. ( where the nerves are severed from the spine) We could not get in to see the Neurologist until Jan.2015. Dec.2014 we went back to MI for Christmas. In Michigan Jeffs dad Rick was not feeling well and we thought he could have gall bladder issues. When we got home Jan.2015 Jeff had his first neurology appt. In that first appt. we were told Jeff could have a motor neuron disease. In particular ALS. We were in shock. Never did we think this was it. There were still some tests to be done and after talking with friends that gave us some hope we all came to the conclusion that the doctor jumped the gun a little on mentioning ALS. 1 week after that Jeff came through our front door and told me his dad had been diagnosed with pancreatic cancer. Jeff was off to Michigan again to be with his dad. His dad had a successful whipple surgery and is still recovering today. He is getting stronger and will start a long hall of chemo and radiation. When Jeff came home from Michigan I had him off the plane to get an MRI. This revealed a bulging disc. We took this in with us along with his EMG results, which we somehow got done before he left for MI. The bulging disc was hope again, but the Neurologist said he did not think so. He was sending Jeff to the University of Colorado to be looked at by a specialist that sees more of this. As of last week Jeff was not told he could have ALS, we were told has has ALS. They want to do an EMG of their own and run a blood test. They are looking for an even more rare condition that could mimic ALS. Not sure if that is better or not. As of now Jeff has noticed changes in a lot of him. Where he once had twitching only in his left arm has now spread to the left shoulder blade, right arm, both calves, chest, and the latest his stomach. We have only noticed muscle loss in his left arm even though the twitching has spread. His left arm is about 1/4 the size of his right. Due to muscle loss and his right gaining strength for over use. He is fatigued all of the time. He feels drained every day. He loves working construction and does not want to take it easy despite the University doctor telling him he needs to find new work. It helps he has a boss who loves him very much. We are asking you all to lift Jeff in prayer and pray boldly for healing. Nothing can stop our almighty God. We both have our good days and bad. We cry a lot and laugh a lot. Trying to see what God wants us to in all of this. We are fortunate that we have such caring friends. I am humbled by their honesty and boldness of sharing their stories so we know we are not alone. I pray that it keeps up. My prayer is that as life keeps going for everyone that you would think of us and say a prayer. I told our children that their daddy's hurt arm will not get better. That he has a disease that will not let it heal, and this could hurt other parts of him in the future. Please do not talk about death to them. After all we know not what our almighty God has planned for us. I ask that you pray for strength, healing, and trust. Jeff is a strong loving father and husband. He has two beautiful children and an adoring wife. He continues to work and do all of the natural and unnatural things I ask of him in hopes that something might help slow this process or down right get rid of this. He is a fighter and will continue to be. If you have a story of some healing of this tell it. He has had broken bones, stitches, knock outs, and torn whatevers. He is my unbelievable, crazy, live life, caring, great dad, Christ lover/follower, fish out of sea, snowboarder, hunter, wanta be military, beautiful eyed husband. I love him for everything he is and is not. God has his hand on him and we need to be praying that He will heal this like he has the many other times he has needed healing.
That was our story as of a few months ago. We are now trying to raise money for Jeff to get treated with his own stem cells. Please help in funding his first injection in Florida which is $10k. The harvested cells that will grow will be  injected out of country. Every time they do anohter injection of his own cells it will be around $2k.  We a praying this will at least slow the process of this disease and rebuild back some of the lost muslces and nerves. There is no for sure cure that the U.S claims. If you want to read more on the research you can look on Mayo Clinic. The U.S. still considers this trial. Other countries have done this for over 10+years. Even more info. and updates can be found at
www.carepages.com/Jeffreyhutt/patient
 . 
Thank you for you support and prayers.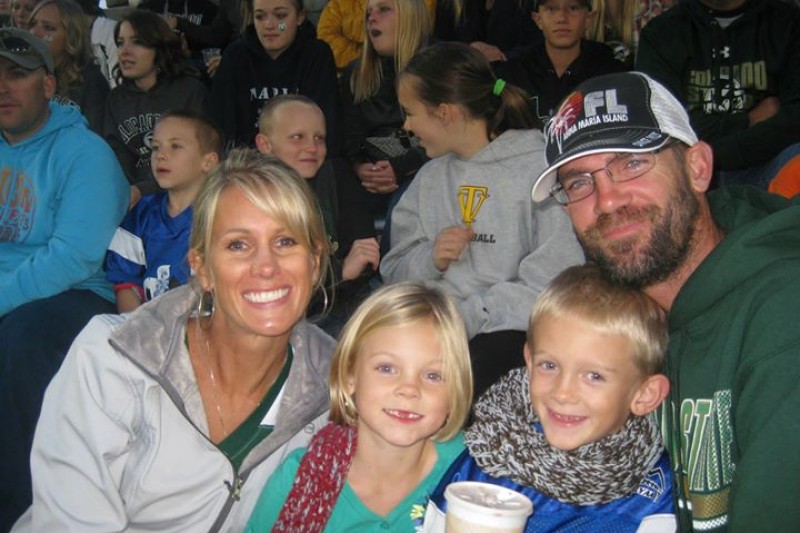 "Look to the Lord and his strength; seek his face always." Psalm 105:4
Organizer