Would you think twice about dropping $20 on dinner? 
Can you believe that $20USD can send kids to school
 for a whole year 
in a remote area of Jacmel, Haiti?
That's only $1.67 a month. 
While $20 can seem minute to you, it means a lot to the parents who are struggling to send their kids back to school on
September 12, 2016
.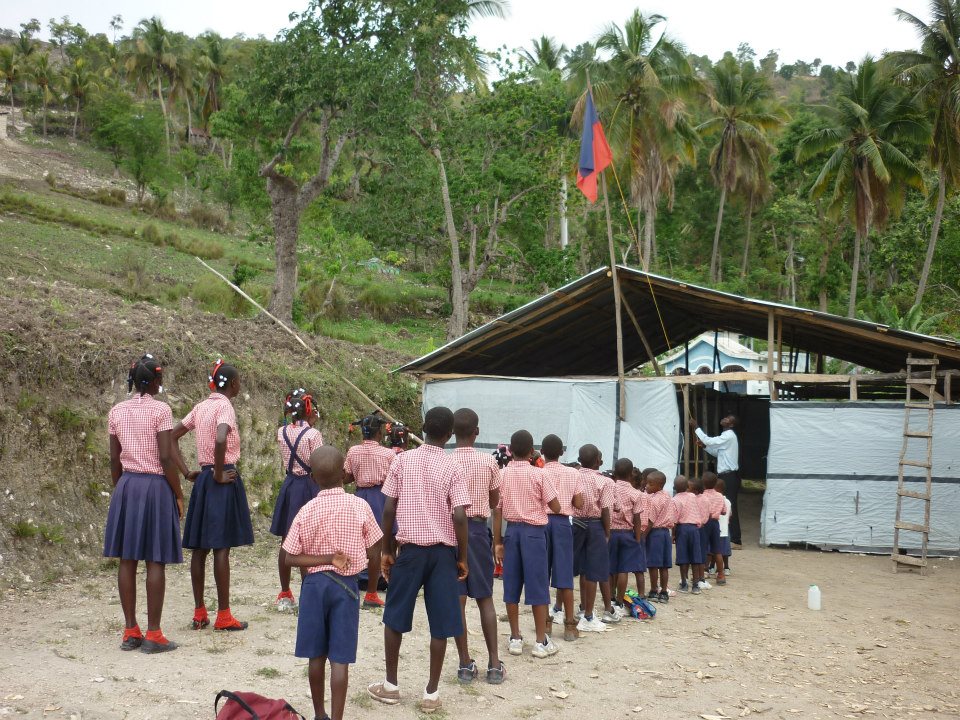 Raising the Flag before the School Day Starts, 2013
My name is Kareen Kircher, and I have the privilege of appealing for your generous support. My family knows first-hand how even the smallest amount of education can open doors you could not dream of.
Where is the $7,000 going?
1. Paving the floor of the school will cost $800.
2. Salaries for 7 teachers are only $5,600. 
3. About $630 will be retained as fees by GoFundMe.
Established in 2010 with 40 students, United Brothers Modern School now serves 90 students.
This primary school succeeds, as it is the only one in the area that has always provided daily instruction, because it pays teachers
on time, every time
. 6 years of a Haitian school paying teachers on time is no small accomplishment.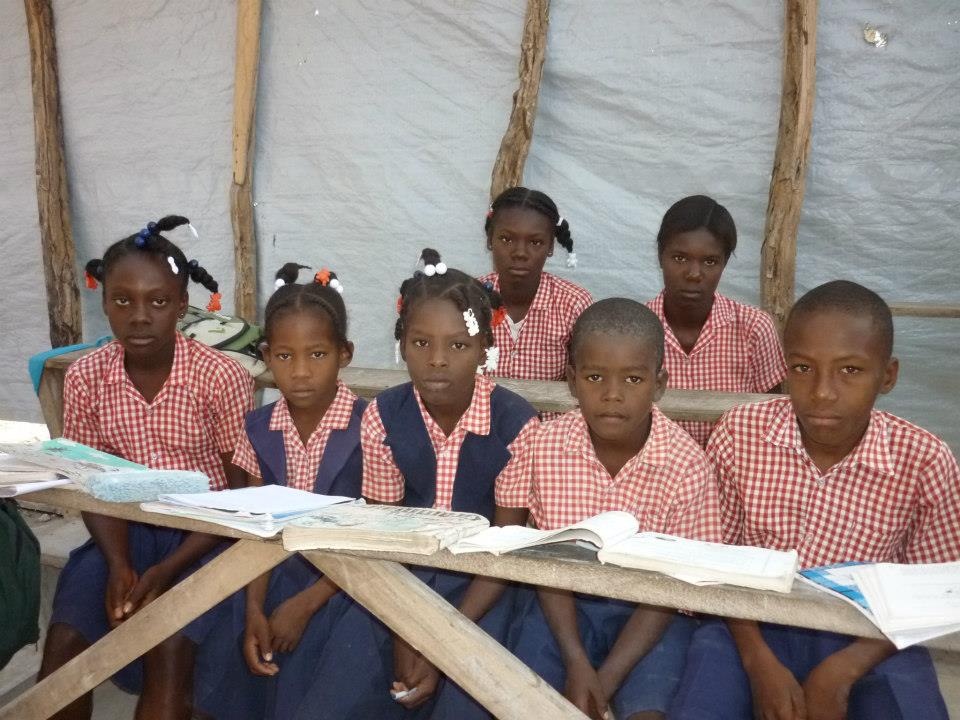 Class is in Session
The school was founded by the community itself, without any money or help from outside sources, except for family and friends. This is how the shortfall in tuition has been filled in years past. 
Without the help of many people like you, this little school will remain little, and only the lucky few will manage to make something of themselves.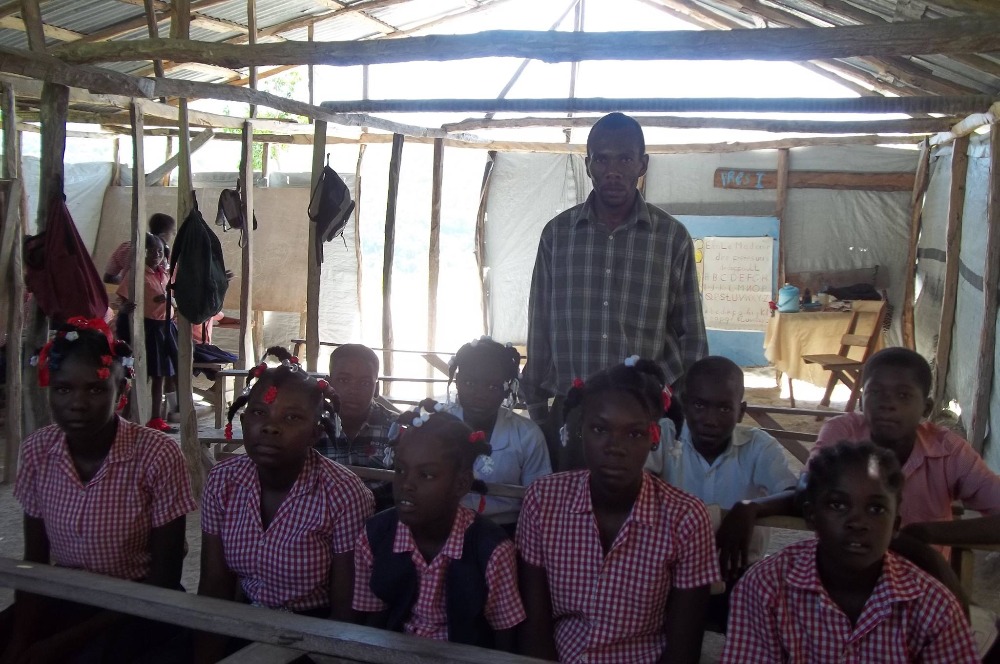 A teacher with his Class
It doesn't take huge amounts of money to make a measurable difference, both in the short-term, and for the future.
In 2016, both the New Jersey and the Haiti chapters of Partners of the Americas decided to help me seek support for the school.
This includes
more than money
: the school provides reports on a monthly basis; the Haiti chapter provides advice, oversight, and members visit the school in person. 
Parents struggle to pay, but they make it happen, and they also meet regularly with teachers.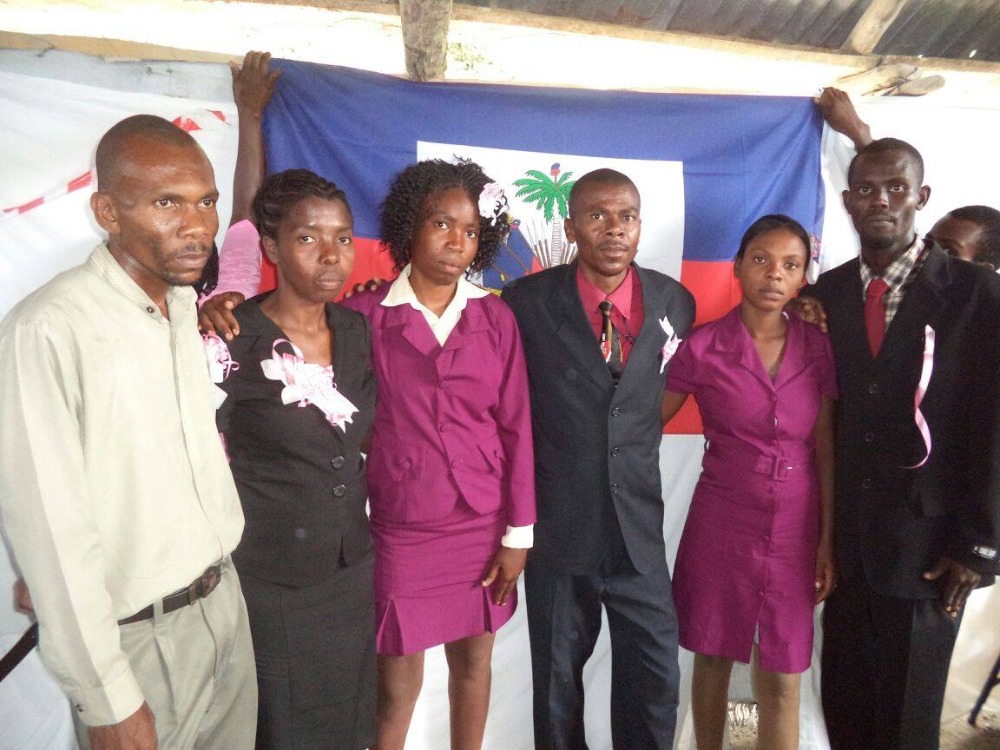 School Director & Teachers at 2015 Graduation
For the 2016-2017 school year, the Haitian Ministry of Education requires the school to have 7 teachers. Imagine:
$5,600 to pay a total of 7 teachers
for a whole school year.
The school needs $800 to cover paving costs. As you can see, the building is far from finished.
The slightest wind is able to create a dust storm inside the building.
This is why every contribution is significant.
Although I am personally beginning this campaign, GoFundMe will send funds directly to
New Jersey-Haiti Partners.
 a
certified charity
in GoFundMe's database.
NJHP has a 40-year history of helping students and professionals expand their cultural, educational,  and professional networks.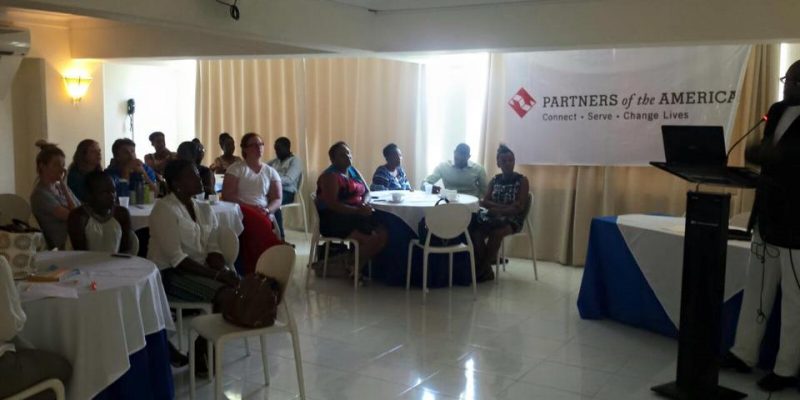 NJHP event in Haiti in July 2016
All amounts over and above the goal will be used for economic development in the area. For example, after purchasing the wood, local carpenters are hired to build out the school benches, and to do repair work.
Twice a year, a small party is held to celebrate the kids' accomplishments.
It also encourages the parents to keep their kids in school, instead of letting them start working prematurely
.
Food for these get-togethers is bought from local farmers, thereby strengthening the area's economic viability.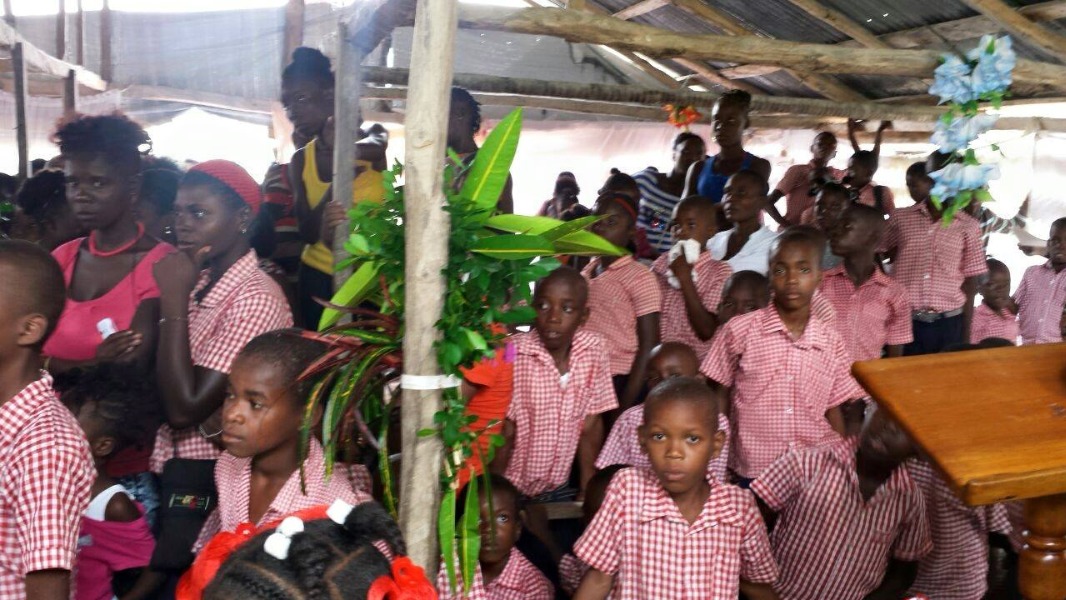 End of School Year Party, June 2016
Please consider one of the contribution levels. Feel free to donate any other amount that's on your heart.
On behalf of the school, I thank you from the bottom of my heart for your generosity!
All donors (as long as they are not anonymous) will be added to a thank you book in order to commemorate their generosity. These kids will know your names, as the people who made a difference for them.
Organizer
Kareen Delice-Kircher
Organizer
Hightstown, NJ
NEW JERSEY-HAITI PARTNERS OF THE AMERICAS INC
Registered nonprofit
Donations are typically 100% tax deductible in the US.