Support for Savannah Nicole
On August 29th, 2019, my cousin Savannah was diagnosed with Stage II Hodgkin's Lymphoma.  For those of you who know our family, you know she's always been our honorary 4th sister, so we have been pretty devastated by this news.  Even though we have had some time to digest the reality, and she has started her treatment, it's still difficult to believe.  Savannah is a vibrant, beautiful, health-conscious young woman with her whole life ahead of her, so it doesn't make sense - and it seems extremely unfair - that she's in a fight for her life.  Incredibly, Savannah's positivity and faith is strong, and she's confident that she will beat this.  Savannah knows she is surrounded by friends and family who love her, and we are all supporting her every step of the way.  In much of this journey, there's not much we can control or do to help, but I set up this GoFundMe to give everyone - near and far - a way to help make this process a little bit easier for her.  Thank you all for your love and support ♡
**If you'd prefer to do an offline donation and avoid the platform fees, please message me.  We can accept contributions via check, Venmo, Zelle, cash, etc. and still record it towards the fundraiser.**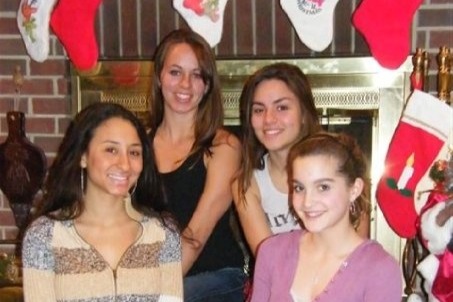 Savannah's story:
"
On August 29th, 2019, I was diagnosed with Stage II Hodgkin's Lymphoma. To say that these past few weeks have been the most challenging of my life is a complete understatement. I have re-written this more times than I would like to admit, and every single time I feel like I can never adequately express my thoughts on everything. But truthfully, I'm not sure if anything will ever begin to describe how hearing "you have cancer" feels at the age of 23.
♡
On September 7th, 2019 I shaved my hair off. Which, I've come to realize, is the most liberating feeling I have ever experienced. The strength and freedom I felt taking control of my body is something I cannot even put into words. Since I will lose my hair during chemotherapy, I wanted to cut my hair on my own terms and still feel beautiful. Thank you to my amazing friend Alyssa Nicole for capturing these moments and going above and beyond to make this experience so special, I am so thankful for you.
♡
To my family and friends who loved me, encouraged me, visited me, cheered me on, prayed for me, made me smile/laugh, called me, came to an appointment, sent me flowers, listened to me vent, etc., my appreciation for everything you all have done is more than I could ever verbalize. The amount of love and support I have received has been both humbling and overwhelming, but I am beyond grateful for it all. There has not been a day that passes where I feel like I'm in this fight alone.
♡
The month of September will forever hold a special place in my heart because it's Lymphoma Awareness Month. I will continue to celebrate my life and the lives of all the beautiful people fighting this battle alongside me. I am a part of a community full of fighters, survivors, and warriors; we are all defying the odds every singe day with the help of amazing doctors and nurses who put every ounce of love and care into their work.
♡
I made a promise to myself that I will keep my lighthearted, goofy, sarcastic, bold, energetic personality throughout this journey. Most importantly, my faith in God has become more evident now than it has ever been- "God gives his toughest battles to his strongest soldiers" has been been on repeat in my mind every single day. I refuse to feel defeated and I will walk through this storm with a smile. I'm looking forward to sharing my journey with everyone these next few months and I can't wait for the day that I can tell you all that I beat this. It's not going to be easy, but it will be worth it.
& For the record, cancer really messed with the wrong one.
With all my love,
Savannah♡
"

Organizer and beneficiary
Crystal Francis 
Organizer
Santa Barbara, CA