Please help my daughter, Sarah
My daughter needs help URGENTLY

Thank you in advance for reading this. MY DAUGHTER IS IN NEED OF HELP URGENTLY.  The longer she goes without the care she needs,  the more dangerous it gets for her. 

(Please see latest updates)


I'll start from the beginning and at the end you will see where we are at currently and the things we are asking help for.
 I've never done anything like this before, so I apologize if it is to much information or to little.  
This is my daughter Sarah and I before my daughter started having her many health problems. She was always a happy soul, very hard working, active, social, able to live a regular lifestyle as well as being a wonderful mother and daughter.  She has a very generous heart full of love to give. She loved to travel, meet new people and really enjoyed life as much as possible.  She would do anything for her loved ones. She dropped everything in her life to move 1,800 miles away to come take care of family members without any hesitation.
Now, it's our turn to take care of her. 


Here are a some before pictures to give an idea how much has changed. Though a picture doesn't show everything a person is going through or feeling  or the illnesses,  pain and suffering, I do hope this helps begin to tell her story. There is so much to say and I don't know how to start so here it goes.
Pictures from the beginning before the health problems began.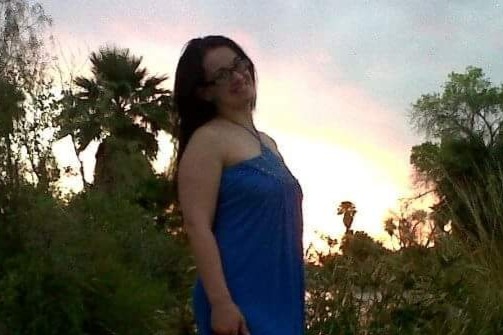 Sarah always put family first. She was in good shape, working hard, started a catering side business of her own,  and traveled when she had time.  She really enjoyed LIFE, taking care of family and friends, lots of laughter and loving those around her.
Sarah's  many health diagnosis and  medications has been so harsh on her body taking away from her physical activity and abilities.  


Sarah has many diagnosis, here are a few examples.  Her main and most dangerous life threatening disease is:
• Addison's Disease  / Adrenal Insufficiency. 

• Liver function 
•Chronic pain, fatigue and muscle weakness. 
•Tachycardia. 
•High Heart Rate & Blood Pressure. 
•Diabetes.
•Neuropathy.
•Fibromialga.
•Pre-Osteoporosis. 
•Deteriorated Disks.
•Thyroid.
• Depression
•Anxiety 
There is more diagnosis but at least you have an idea of the many different kinds of health issues she is trying to deal with on a daily basis.  
Plus, each one comes with its own set of symptoms , pain and so on. 
You can try to imagine all the many complications and sides effects from each medication too. There is so many I wouldn't know where to begin. As I said previously the most dangerous life threatening disease is the Addison's Disease / Adrenal Insufficiency which requires steroids to live, but steroids are very harsh on her body and and she must take the steroids every 4 hours around the clock. These are serious issues.  She requires 24/7 care. Currently I am her only caregiver. I do my best to take care of her but it is a constant and overwhelming job. Never a day off or a full nights sleep for either of us. Sarah needs help as well as I need the proper help to take care of her and myself and everything else. A 24/7 job is extremely difficult for anyone. 


From standing,  to walker, to wheelchair and eventually became completely bed bound 24/7.  
The more episodes she had the farther each one pushed her abilities backwards. She never had the chance to recover from the last episode before another began. 
Countless hospital admissions and ER visits. 
Sarah requires IV treatment twice per week due to Addison's Disease and the high steroids.  Her body doesn't retain fluids as the usual person could. 
This is what a very good day currently looks like. These types of days are rare and far between. These "very good " days are still full of medicine, pain, sick symptoms,  bed bound, exhaustion, weakness,  physical challenges, spiritual challenges, and every day stress.
Sarah only gets to leave the house if a ambulance is taking her to the hospital on a stretcher. She never gets to breathe a breath of fresh air, feel the sunshine on her face, or any of those little things that most of us take for granted daily.  This is not a quality life even on a "very good" day. 
Sarah made it to her 40th Birthday! That was a very important goal for her. She has never been to the ocean before and she had always planned to go on her 40th Birthday with her son. But her health stole that birthday wish from her, for now. So she has still never been to a ocean. With your help maybe her dream can still come true. 
After this last year we weren't sure what to expect. She did come close a couple times that we had concerns she would not make it through. She spent time in the ICU, weeks at a time in the local  hospitals. Sarah has a very weak immune system. She has become sepsis. A crash team had to revive her once. She has really been through so much in such a short time. Adrenal Crisis Episode, January 2018
This picture above  (in the pink) is the one that has brought me to this point of asking for your help, donations,  support, prayers, sharing this with all of your family, friends, church, social media, community, business and anyone else who can help us. 
In this picture Sarah is experiencing an Adrenal Crisis. She has Addison's Disease which is an Adrenal Insufficiency. When she goes into a Adrenal Crisis her biggest symptoms is she loses her full body mobility, as if she is paralysed,  loses her speech ability,  loses her vision, her muscles tighten up, her mouth and face tighten up and go sideways so she really fights hard to try to get 1 word out, her voice becomes a whisper, her hands curl up into fists, her whole body is taken over by the Adrenal Crisis.  Which makes taking medicine, swallowing water or food impossible.
Here is what happened in short... 
After her catching Spinal Meningitis (TWICE) The first Meningitis was a 9 month recovery till she was able to return to work. The second Meningitis was so harsh to her body it caused a domino effect for many other health issues to begin, one example such as the Addison's Disease / Adrenal Insufficiency. The second Meningitis is what caused her adrenal glands to shut down and stop working,  this is why the steroids are a must have to continue to live. The steroids are life saving but at the same time they are almost crippling too. She was never able to return to work, or drive a car again or do many other regular basic daily things that most of us take for granted.  She has done everything that has been recommended and that insurance would cover. 
A few years ago when Sarah had the first Meningitis we did live within a couple miles from the Scottsdale Honor Health Care Hospital at Shea. Had I known all this would be happening we would have never moved away from the area. This is how we know we need to return there and we would receive the necessary health care and specialists  she desperately needs. 
Unfortunately, Addison's Disease/Adrenal Insufficiency  is a rare life threatening disease, and a life long disease.  That being said, we need help urgently. 


Unfortunately, Sarah has been denied Disability income many times.  So she collects zero income. We have appealed so many times, and we will not quit. But until then, we need help. 
I have had to quit my job to take care of my daughter 24/7 . She needs constant care around the clock. She is 100 percent bed bound. She can't get out of bed at all. I'm on a fixed income.  There are many medical supplies needed daily. I'm trying to keep up but it is very difficult to do alone. 
Sarah can not handle any type of stress, physically, mentally or emotionally. Her body doesn't allow it. Stress, pain, anxiety and weak immune system is her biggest triggers for a crisis,  but now they are happening during her sleep.  So this is urgent that we try to help her.  Otherwise she goes into a Adrenal Crisis.  Each time that happens it sets her backwards and each one gets longer and harder to recover from.  
Currently she has had 4 Adrenal Crisis for just the month of January 2018. In total, she has had several dozen.  The crisis  are lasting much longer and coming up much easier.  These last 4 crisis  Sarah was  actually asleep when she fell into the Adrenal Crisis. The only way to know of the crisis is when I try to wake her up and she has no response because she loses  physical mobility,  speech and vision. 
The hospitals near us do not staff the types of specialists that can help Sarah. When we do go to the Emergency room they don't know how to treat the Addison's Disease/Adrenal Crisis  so they usually load her up on steroids and send her home eventually  saying follow up with your specialists. So this is what brings me here to gofundme...
We NEED  to be living within an emergency  ambulance ride distance to Scottsdale Honor Health Care Hospital at Shea in Scottsdale Arizona.   All her doctors and specialists are there with the rights to treatment at the hospital,  along with their own doctor office for regular follow up appointments within 2 miles from the hospital.  Currently we can not get to these locations since we live 1 hour and 30 minutes away and ambulance will not take you that far. This way if we lived in the area she can get the care she desperately needs in an emergency and regular follow ups. The ambulance will only take you to the nearest hospital in an emergency,  so that is the reason we must live nearby. 


Not only do we need a home nearby the hospital and specialists office, but we need a handicap accessible home. Which means it can not have stairs inside or outside,  must have a open clear path for a ambulance stretcher, and reclining motor chair to easily get in and out of the house/condo. We could try to squeeze into a 1 bedroom but the living space would have to be large enough for Sarah's hospital bed and  big bulky equipment. The focus is the location near the Scottsdale Honor Health Care Hospital at Shea and it being handicap accessible. (These things really limit choices of affordable homes, which is why we need so much help). 
Also we need help with getting a special motor chair that supports her full body from head to toe. She physically can not support herself in a regular wheelchair, so we truly do need a special motor chair that reclines to support the full body.  This is a picture and cost of the chair that would fit her NEED. 

Along with that we would need a good reliable vehicle/van with a chair loading  ramp that can transport Sarah in the reclining motor chair. This would allow me to get her back and forth to doctor appointments with her many specialists.

(Maybe even get her out of the house for that breath of fresh air and sunshine that she could really use and deserves.)

Sarah's endocrinologist has suggested a pump like device (similar to what a diabetic would use for insulin, which she will also need as well since that is another diagnosis) to insert to her body and pump the steroids to help avoid falling into as many Adrenal crisis especially when she is in her sleep.  

It is very real and possible that if a adrenal crisis is not caught on time that my daughter may not wake up. Again, it is a life threatening disease. If she were to go untreated she could slip into a coma or die within 48 hours.  So keeping a very strict schedule with the steroids is life or death, but even then it's not enough,  she needs to be able to get to her specialists and hospital. Plus keep in mind all the many other diagnosis and treatment, medications.  (Not to scare anyone but it's the harsh reality we face every single day)


We desperately need a lot of help. I know it's asking for so much,  but I can't do it all on my own. My daughter is very precious to me and she does not deserve to suffer any longer. We are doing our best but I need to ask for help. Sarah deserves a much better quality of life. She is a fighter. She has faith. She  still has so much love to give this world! 
PLEASE HELP US.
$$$$$ EVERY DOLLAR TRULY DOES COUNT. $$$$$

 YOU CAN DONATE  ONCE OR AS OFTEN AS YOU CHOOSE. PLEASE,  "LIKE/SHARE" ON YOUR SOCIAL MEDIA, FAMILY, FRIENDS, CHURCH, COMMUNITY, BUSINESS AND ANY OTHER THAT MIGHT BE ABLE TO HELP.  


From our family to yours we thank you in advance. Thank you very much for taking the time to read this. I know it's long and asking for a lot but this was my last resort. So thank you for any help you can offer, even if all you can do is say a prayer and click SHARE. 
We stand in faith for the help we need. AMEN. 
Sincerely, 
Veronika Knaus
My daughter,  her son and myself.  Our family. 
 Thank you again in advance for your  Donations, "Like" and "Share". Please spread the word. 


I will be updating this gofundme page as much as I can to keep you informed of what is happening.  So please check the update section. 


Bless you all. 

(February 14th 2019, please refer to the "Update" section of this gofundme page for a quick update on what has happened this far and what is still needed.)
Thank you all!