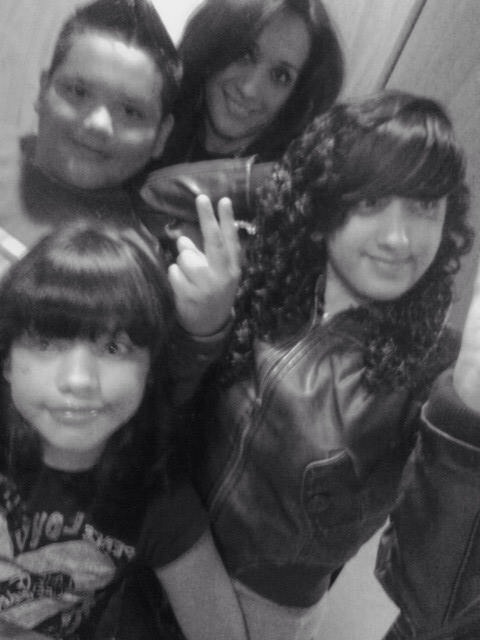 Brian Tena Cardenas 15 yrs old fighting for his life after 7 days hospitalized at University of Colorado Hospital due to a hit by lightning here in Aurora last Friday, he is in critical condition .
We asking all the community to help and support this cause , family is going to a very difficult time and his future is uncertain at this point. ..we all are praying for his fast recover and for his family ..
Family is in need for support and comfort while Brian fights for his life.
My name is Araceli Trevizo and Yadira Cardenas Brian's mom is one of my best friends, know her for more then 10 yrs...Iam helping as much I can creating this fundraiser for Brian and his family while they spend 24/7 besides his bed waiting for his recover! Yadira has another two  girsl on her own as you can see in the picture...thanks so much for having the time to read and help this family....
Thanks so much and God bless you!
BrianTena Cardenas 15 esta luchando por su vida despues de haber recibido un impacto de rayo el pasado viernes y se encuentra en el Hospital de la   Universidad de Colorado en Aurora,co y esta en Estado critico
Estamos pidiendo a toda la comunidad Hispana por apoyo en esta causa , la familia  esta pasando por un momento muy dificil y el futuro de Brian es todavia incierto,  Estamos Orando por su pronta recuperacion y por la familia.
Mi nombre es Araceli Trevizo y la mama de Brian es Yadira Cardenas somos muy buenas amigas desde hace mas de 10 anos..Estoy tratando de ayudar a la familia creando esta campana, mientras que la familia espera en el hospital 24/7 por su pronta recuperacion, Yadira tiene otras dos ninas hermanas de Brian como pueden ver en la foto.. muchas gracias por su tiempo de leer y de poder ayudar a esta familia....
gracias y que Dios Los bendiga