Visit the complete website at
http://truceconf.com
TRUCEConf is a two-day conference. The goal is to help our community heal, through learning from others outside our industry and having an open dialogue and on how we can be better humans to each other in the world of tech. TRUCE stands for
trust, respect, unity, compassion, and equality
, and we'll be working together in an open and safe environment to shift our culture in this direction.
TRUCEConf has a
Code of Conduct
that attendees should read prior to the conference. We'll expect you to adhere to these simple rules for adult behavior.
Planning for TRUCEConf is ongoing. If you have suggestions for how to make this event more awesome and productive, feel free to contact us at info at truceconf.com. You can also follow us at
@truceconf
for updates.
Schedule:
You can find the schedule here:
http://truceconf.com/schedule
Where?
Tentatively, we are scheduled for the Harriet Tubman Theater, in the
National Underground Railroad Freedom Center
in Cincinnati, OH, USA.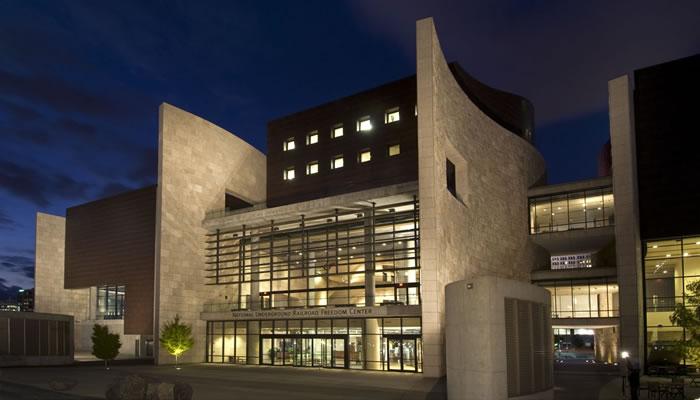 When?
September, 2014
Where Does the Money Go?
Venue rental, catering, A/V travel costs for the speakers, and speaker fees for the invited speakers. If we cover the basic costs of the conference, we will be able to do other things such as video streaming and providing scholarships for those who are not able to afford the cost of a ticket.
IMPORTANT:
What if we don't reach our goal?
If we don't reach our goal, we will still host a conference, but it will be much, much smaller. We will use whatever funds we receive to bring together a much smaller group of people.
Other Ways You Can Help
Even if you don't have the ability to purchase a ticket or donate to the campaign, I hope you can help us spread the word. We have the power to transform our culture, but we need your help!
- Please help us by blogging or tweeting about this initiative
- Feel free to send your thoughts on how we can make this event better.
- Follow us on Twitter at @truceconf for updated information, or to send us comments and suggestions.
(A Little About Me)
In case you're wondering who I am, I've been in the tech industry a long time. I started as a web developer back in 1997 when HTML3 was a thing. I gravitated to PHP where I was the co-founder of PHPWomen, and active member of #phpc, as well as my local PHP User Group. I have since become an author, a mentor, and a speaker, and for the last several years I've worked as a community manager. I currently work on the community team at GitHub, which is just about the best job in the universe. Also, I think you're an awesome human for reading this far.
We can do this together. <3
Become the first supporter
Your donation matters
Organizer
Elizabeth Naramore
Organizer
Cincinnati, OH