Trey Butler passed away March 12, 2016 after a courageous battle with Metachromatic Leukodystrophy (MLD).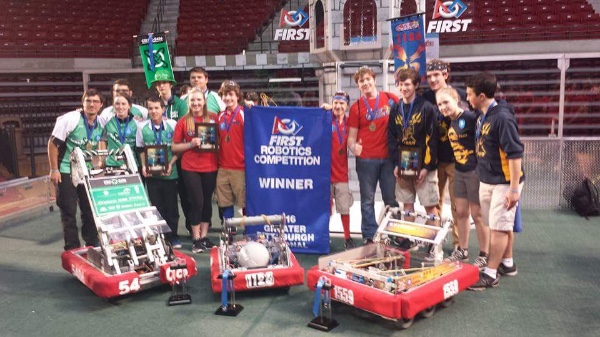 The Butlers ask that you consider donations to help establish a fund in honor of of Trey's legacy for the Victor Robotics Team Devil Tech 1559.
Trey was born to be an engineer, and was headed to RIT to study Mechanical Engineering Technology before the progression of MLD changed his path.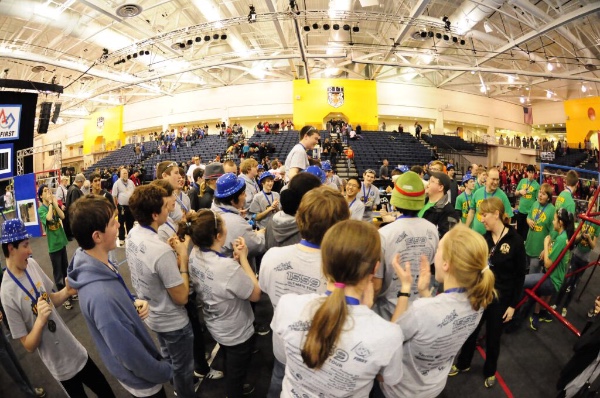 Trey joined the Victor Robotics team in the beginning of high school and found his calling. As a sophomore, he worked as a member of the drive team and became its captain in his junior year. One of his proudest moments came that year when Devil Tech 1559 won at RIT's Finger Lakes Regional competition.
On March 12, just hours before his passing, Trey's family watched along side his hospital bed as Victor took part in the year's regional Robotics competition in Pennsylvania. While wearing their blue Team Trey wristbands, Victor's Devil Tech 1559, paired with Webster's Team 1126 SPARX and Canadian team 5046, Celt-X, captured first place at the Greater Pittsburgh Regional competition at California University of Pennsylvania. They are now qualified to attend the World Championship in St. Louis, April 28-30.
Please consider supporting Trey's passion and extending his legacy by donating to help fund the Devil Tech 1559 trip to St. Louis, as well as future competitions. He would be proud of your support for his teammates.