Heart Tansplant for Fred Francis
A year ago the love of my life  had several heart attacks.   At that point what we thought was the flu turn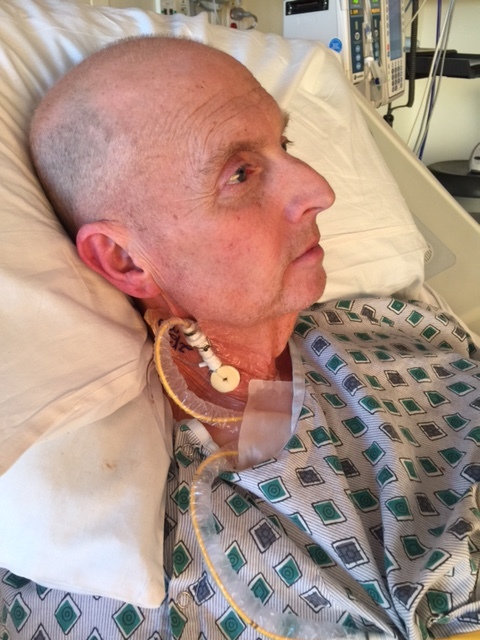 ed into emergency surgery which lead to 5 bi-passes.   We thought it was going to be a simple surgery and he would be fine. We understood that all surgeries were serious especially when it came to the hart.  What we did not know was how bad it really for him.   After the surgery started it was stopped. The doctor came out and asked me to let him sew my husband up and let him say good by to his family. I was informed that he would not make it through the surgery.  If he did he would not make it through the night.  This took my breath away. The thought that my husband was so bad that wanted me to let him go.  I remebered the conversation I had with my husband before they took him down to surgery. He told me that he knew where he would go if he did not make it.  He said he was at peace knowing that he would go to heaven.   I felt God telling me that he was his child and that he would make that decision and it was not his time. I told the Dr to continue to operate. That God would guide his hands. My husband was a strong Marine and would not leave me or his children at this time. I called our daughter to come in to see her dad. 
I was so scared. It was hard to breath. Our family and friends were sitting in the waiting room. I informed them that the surgeon did not think he would make it.  Some cried others hugged. I was numb. I sat with my dad and brother and prayed.  The hours passed.  After 9 hours The Doctor said he was in ICU.  They did not expect him to make it through the night.  He was still here with me that gave me hope. I could see my husband was not doing good. His vitals were really bad. I tried to hold strong and asked the questions I needed to know.  They asked us to leave. I went home to do the hardest thing I had ever did in my life. I had tell our son that his father may not make it through the night.  We cried what seemed like hours.  Then we prayed together.  At 3:24 am the hospital called me to say he coded.  They asked me to come back to the hospital.  When arrived the nurses said they could only make him comfortable. That he would not make it much longer. I sat by my husband and held his hand.  The nurse prayed with me over my husband.  I pulled myself together and started making phone calls.  I knew that the only thing that pull him through was a miracle from God. I called Grace Gospell School, friends, family , Internet and asked everyone to spread the word.  Please raise my husband up in prayer.  His signs started getting better.  God was performing a miracle.  My husband was doing better but it would be a long road.  He was out of ICU.  They were afraid of brain damage due to being without oxygen for 12 minutes.  He was himself just a little weaker. 
Today one year later we are looking for another miracle.. He was just placed on the heart transplant list.  He will not be able to leave the hospital until he receives a transplant. His heart is just to week.   After the transplant he will need to be in the hospital for several weeks and then stay in the area for three to four weeks. The hospital recommended that we do fundraising to help pay for the expenses of the transplant.  I am asking you to help us pay for all the expensives of the medicine, medical bills and all other expenses that we do not know about that is going to arise.   If you can help we would greatly appreciate it  Thank you.

Organizer
#1 fundraising platform

More people start fundraisers on GoFundMe than on any other platform. Learn more

GoFundMe Guarantee

In the rare case something isn't right, we will work with you to determine if misuse occurred. Learn more

Expert advice, 24/7

Contact us with your questions and we'll answer, day or night. Learn more