Trailer Purchase for Needy Family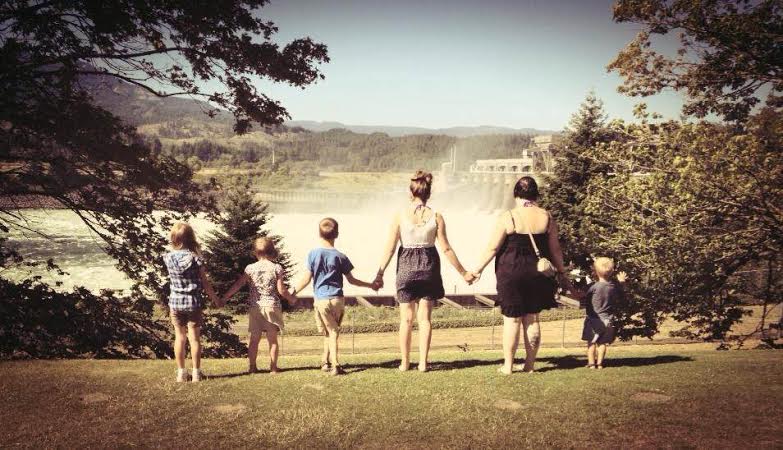 The Richardson family has been on our hearts for quite some time.  Reid and Jes have four kids - ages 9, 7, 6, and 4 (the kids are all pictured above with their two older sisters who are living elsewhere).
They have an immediate need for a place to stay for their family of 6, starting no later than February 1. They are only able to stay in their current place through the end of this month.
After moving here recently from California, they have struggled to get on their feet and would like to put down roots, hopefully in a trailer on a piece of land. They enjoy working with their hands, helping others, and are very creative, loving people.
They have found a 35' long "fifth wheel" trailer for $12,500. They still need a place to put the trailer, but we are all praying that God will provide that. We are trying to collect money for the trailer purchase, and for the deposit for a trailer park lot, which is typically about $250. I set the goal at $14,000 to cover all online fundraising fees.
Several people in the Richardson family currently have unmet medical needs, because they have not been able to get the benefits they should be able to qualify for because of some holes in the system, frankly. They are working toward a sustainable lifestyle, downsizing in order to focus on basic needs and their fledgling small business. Jes is also working as a waitress.

They have suffered from many setbacks in recent years due to illness, deaths, changes in opportunities, and some other truly heartbreaking stuff. It would mean a lot to us if you would support their effort to become independent and attain a stable place to live that they can afford in the longer term. Thank you and God bless.
Organizer
Jason Crouch
Organizer
Austin, TX