Rally for Kevin Suchy's children
Kevin Suchy, single dad and devoted father of 5, passed away suddenly and unexpectedly on December 18th.  He leaves behind 5 children, Tommy, Alayna, Cole, Sydney, and Maggie/Zee, who also lost their mother in 2011.  His death was a total shock to all and his generous and giving soul will be missed by everyone with whom he came into contact.  
Help is needed for the many great expenses facing Kevin's children.  They need help with many practical immediate expenses, like the funeral and burial and airfare, but also with upcoming expenses that will help keep their lives running without parents to help out. 
Here's an idea of the expenses they have, and the great man of character Kevin was:
Most immediate expenses:
·        Airfare for Tommy and his new wife Asia to fly home to be with family.  They will need to fly home to Minnesota during the busiest travel period of the year.  $800-$1000 +
·        Cremation $2500 +
·        Burial options $1500 +
·        Urn $$$
·        Memorial/visitation $$$
·        Grave marker/headstone $$$
·        Obituary in the Pioneer Press/ Star Tribune
Many more practical expenses coming their way:
·        $$$ for transportation – their father drove them to their various entry-level jobs in an old van with 180,000 miles on it.  $$$ set aside to help them repair it and any other vehicle they may need in order to keep working.  Alayna has a 1996 vehicle that stalls above 20 mph and is close to unusable.   
·        Car insurance to keep using their father's van and support for other transportation
·        $$$ for the things that a father normally does for a child, like help with groceries and emergencies and other expenses that crop up
·        $$$ so that the kids can be together more frequently while they grieve and beyond, while they maintain their precious family bond
·        Several of the kids currently live with their grandpa (Kevin's dad), and if anything were to happen to grandpa, the kids would face even bigger expenses to move and survive and pay rent etc. 
Kevin was a man of meager means who gave everything he had to help others.  He was the primary caretaker of his children, which intensified even more so after their mother passed in 2011.  He shaped his entire life and entire schedule around helping and supporting his kids, while also tirelessly helping out everyone who crossed his path.
He was the type of man who:
·        Dropped everything to race to help friends and family in roadside emergencies in the middle of scorching heat or intense blizzard conditions ·        Showed up to pack up a family's house when they suddenly had to leave it within 3 days
·        Raced to help someone who had collapsed at work, gave them a ride to important appointments, and helped get that person's car home. 
·        Stepped in to help pack and move another friend for hours when their none of their movers showed up last minute
·        He showed up to help and visit elderly relatives and others, whether they needed their printers fixed or just needed a smiling face
·        When someone was in the hospital for more than a week, he spent every day coming up with new, funny ways to talk to them about their medical problems and get them to laugh. 
·        Another person had a wall collapse in their home, and Kevin showed up with a drill and supplies and helped them rebuild. 
·        Helped out people facing homelessness. 
This is just a small sample of his tireless generosity.  If someone needed help, he never said no.  And in the rare instances he couldn't directly help, he would move heaven and earth to help it happen some other way.  He also didn't need to be asked, often times he would just show up, knowing people needed support. 
He was also deeply loved by the community.  He didn't just go to Subway and go to the bank and go to a local concert venue like the rest of us – he knew everyone's name at the Subway and at the bank, and what was going on with their families, and if they needed help, and had a personal relationship with everyone he interacted with.
If he knew a service person was deeply into a certain kind of music or had another passionate interest, he'd drop off either music or other items related to that interest or just offer recommendations and support.  The biggest thing he did was make people feel like they MATTERED.  He made people feel seen and heard.  Countless people have reached out to us to tell us how often he provided a listening ear in a crisis, or just help through an emotionally difficult time. 
He was also a talented, award winning videographer and graphic designer, who helped promote bands and film videos, often times for free.  His skills were so good that he actually won an award for filming, editing, writing and producing ASKA's "Dead Again" video via Suburban Community Channels, and had his award presented to him by a local anchor person.
Kevin was a constant presence in the Minneapolis music scene, attending many shows and connecting with bands and other fans constantly.  So many bands, musicians, and fans have reached out letting us know what an impact he had on their lives.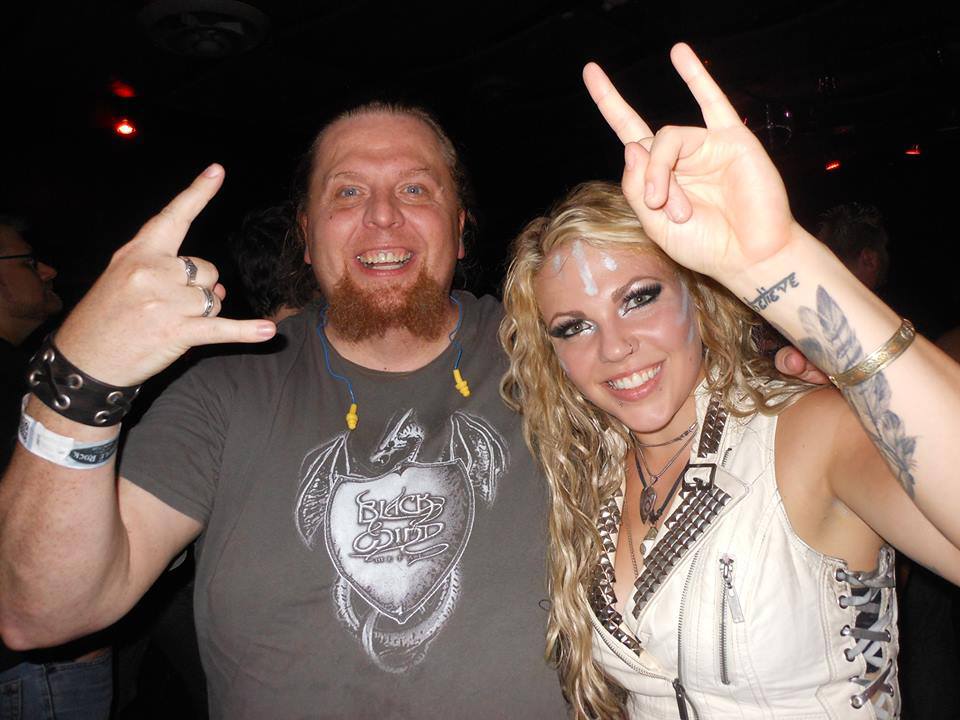 He always found a way to make people laugh, lift them out of a bad mood, or just rock hard alongside them all. 
There are not enough words in the world to describe what an incredible human the world lost when we lost Kevin.  The hole he left behind will be impossible to fill.  After dedicating his life to help others, we hope everyone will reach out and help out his children in this tremendously difficult time.  Thank you for your generosity.

Organizer
#1 fundraising platform

More people start fundraisers on GoFundMe than on any other platform. Learn more

GoFundMe Guarantee

In the rare case something isn't right, we will work with you to determine if misuse occurred. Learn more

Expert advice, 24/7

Contact us with your questions and we'll answer, day or night. Learn more