Toby Conibear - Athletics 2019 Season
Hi, I'm Toby Conibear. 
I'm 15 years old and am currently studying for my GCSEs at Brimsham Green School. Over the past few years I have developed a love for the Hammer Throw (an athletics event), and through my commitment to training and the people around to support me, I have been able to compete at National level competitions many times.
(I've even met HRH Princess Anne!)
. This coming 2019 season will be one of my biggest yet, presenting new challenges already before it has even begun. This year my number one goal is to be selected to compete for England at the SIAB Home Countries International Championships in July. 
This is Coach Matt, he is the man who has brought me up from this uncoordinated 12 year old mess into the athlete I am today. Matt, without fault, is always there at training sessions 3 times a week to release his hammer throw wisdom onto the rest of the group and I! He has always been there for me when it comes to competitions as (even though he doesn't have to) he turns up to competitions to watch us compete as it gives him the same buzz as when he used to compete all those years ago!
(sorry Matt).


Hammer throw, is an athletics event in which you swing the hammer round you head (my weight is 5kg), and then turn in circle a few times to finally release the hammer to throw it as far as possible. This requires a lot of training. Regularly, i attend Yate & District Athletics Club where i train 3-4 times a week, building up technique, power and discipline within my event. Training requires specific equipment as well as dedication and hard work; Throwing Specific Shoes, an actual hammer throwing implement, as well as general training clothing. When I'm not able to attend training sessions at the track, I go to my local gym to do weights sessions, of course this comes with its costs as well; a gym membership, weights equipment (e.g. safety straps and pads), and also protein products to aid my recovery to help increase the amount of training i can do. 
To give you a rough idea of how much just the essentials to train and compete cost: A throwing glove (prevents my hands from getting huge nasty blisters) costs around £50, a pair of throwing specific shoes cost around £100, an actual hammer throwing implement (used in all competitions and some training sessions) costs £140, my gym membership to train outside of the athletics track costs £20 a month (£240 a year), and my athletics training per week costs £6 (sounds small, but when you do the maths that's £24 a month, and roughly £288 a year). Now these are simply just the essentials to be able to train and compete, this doesn't factor in the costs for travel, hotels, competition entry prices and club, county and school kit. Additional things that I have over a season is my actual training kit (e.g. sports top, joggers, hoodie, trainers. Let's do a rough estimate of around £100 for all of that.) and my chiropractic treatment (this is to keep me in peak, competitive form. I have roughly 8 sessions a year at £26, so that's £208 a year). This is just a little breakdown of roughly how much it costs to train and compete over a season.
I am truly dedicated to my sport and want to succeed and get as far as possible, but this requires a lot of support, mainly from my parents. My parents support me an awful lot when it comes to taking me to and from training, travelling across the country to competitions, paying for all of my kit and competitions. My main use for any money i raise is to help support my parents when it comes to supporting my athletics journey. My parents have always been my number 1 supporters on the sidelines of everything but I know that the costs of athletics puts a large amount of strain on what i can do, but also what my parents are able to do. If I could simply lift part of the burden off of my parents shoulders by buying my own kit or paying for my training costs i would gain more satisfaction from that, than actually winning a competition.
This is my mum, Carolyn Conibear. She has always been there for me in anything I do. Even if she has just worked a night shift and she is absolutely shattered, she comes to watch my competitions and is always ready on the sidelines with a cool-bag filled with food and drink whenever (I like food, he he). She also officiates for my athletics club, Yate & District, whilst I'm not competing. If that's not dedication then i don't know what is!
And this is my dad, Andy Conibear. He is what we like to believe as the quiet but supportive one when it comes to sport. He has never truly been involved with athletic. But when he has to wake up in the early hours of the morning simply to drive me 2 hours to the midlands to compete, have a shocking competition, and then be in an arsey mood with him, but still with a smile on his face and the supportive words of "That looked like a good one!"come out of his mouth, I know he has enjoyed taking me and watching me compete because he is proud.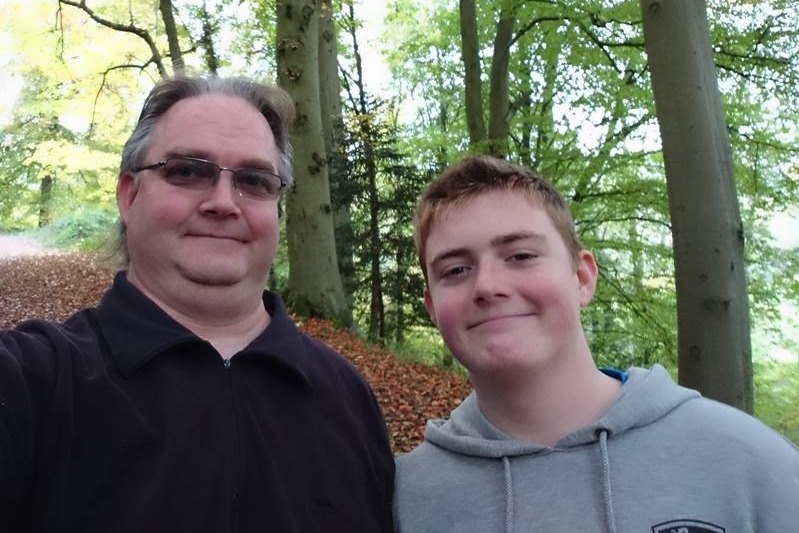 Now these are the two people I want to help; help lift the burden of the costs that athletics brings with it alongside the great memories. 
Thank you for supporting me in my athletics journey and for supporting my parents who are there every step of the way.
-Toby Conibear
Donations

Organizer and beneficiary
Toby Conibear 
Organizer
Yate, South West England, United Kingdom
#1 fundraising platform

People have raised more money on GoFundMe than anywhere else. Learn more

GoFundMe Guarantee

In the rare case that something isn't right, we will refund your donation. Learn more

Expert advice, 24/7

Contact us with your questions and we'll answer, day or night. Learn more