Resilience building and healthcare Nicaragua
Addressing root causes of migrant health disparities in Central America
As we witness a growing number of migrants arriving at the US/Mexico border, we see that the growing humanitarian crisis in Central America is what has forced thousands to migrate, fleeing violence, and seeking safety and healthcare.  

Poverty prevents 30% of the people from getting healthcare, and not enough health workers in Central America are trained to provide care.  Nicaragua ranks as the poorest and one of the most unstable countries in the region.   Recent civil unrest has impacted the ability for both national and outside aid projects to help people coping with both mental health and medical problems.
 
Our vision: Community Supported Healthcare
With a vision of helping communities in Latin America become more resilient to responding to their own healthcare problems, Crossroads Community Supported Healthcare, a 501-C3, has been training local health promoters in acupuncture techniques in Cd Juarez and the US/Mexico Border region since 2011.  We offer care  for migrants, victims of violence, and other underserved populations.  Our work with refugees who are displaced has drawn us into solidarity with their stories, their affirmation of dignity and their right to healthcare.
Building resilience in Nicaragua
In collaboration with local groups in Nicaragua in 2019, Crossroads launched a community acupuncture school for health promoters, offering training for 30 volunteers and campesinos operating in places where severe health disparities are prevalent. Our goal is to replicate our community supported healthcare model in Nicaragua, and help these local community to establish and sustain health services for their own people in rural and urban areas of the country affected by trauma.

How you can support our vision
This GoFundMe Campaign directly supports the long term sustainability of this brand new, grassroots school, and the ongoing apprenticeship of these students.   

About Crossroads's programs
Crossroads Community Supported Healthcare's mission is to make healthcare accessible and affordable to people of all income levels through the support of local communities.  Learn more about Crossroads' humanitarian aid programs in Latin America at crossroadsacupuncture.com/borderproject 


VIDEO BELOW ON CROSSROADS' PROJECT IN CD JUAREZ, MEXICO


PHOTO ABOVE:  COMMUNITY SUPPORTED EAR ACUPUNCTURE SERVICES IN NICARAGUA, 2019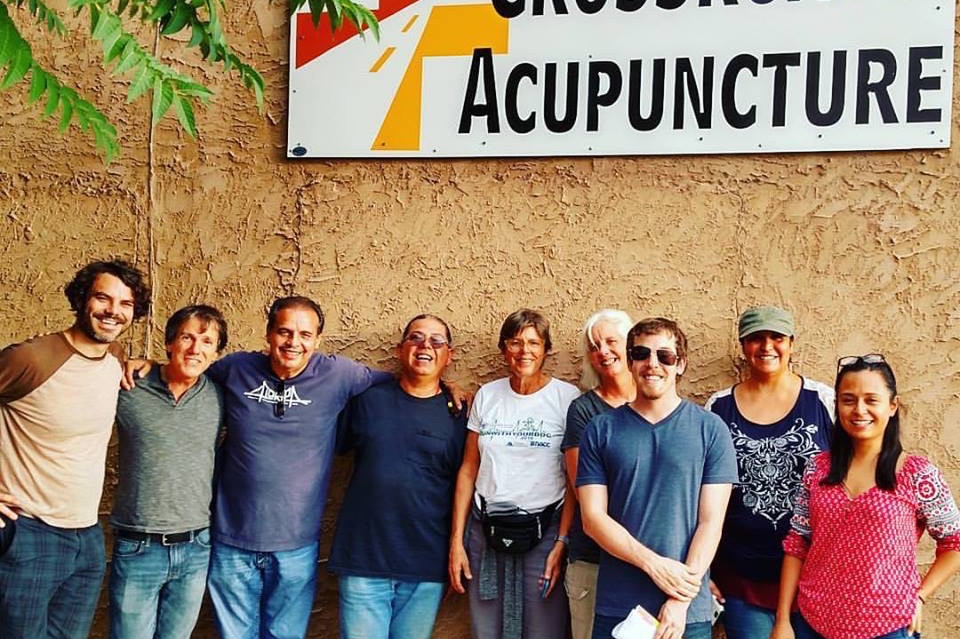 PHOTO ABOVE:  CROSSROADS VOLUNTEERS HEADING TO SIERRA TARAHUMARA, MEXICO



PHOTO ABOVE:  MERCEDES IN NICARAGUA OFFERS EAR ACUPRESSURE SERVICES FOR WOMEN 

Organizer
Ryan Bemis
Organizer
Las Cruces, NM

Crossroads Community Supported Healthcare
Registered nonprofit
Donations are typically 100% tax deductible in the US.