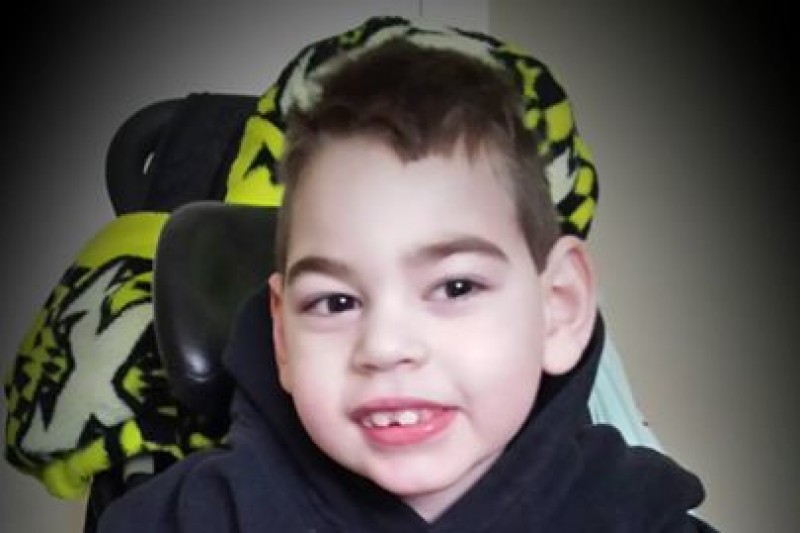 My name is Angele and I'd like to raise funds for a treatment to help my 6 yr old son Tyler.
Tyler has an uncontrollable seizure disorder called Lennox Gastaut syndrome. Suffering lack of oxygen at birth caused global brain damage. He was diagnosed after his 1st birthday with Cerebral palsy and epilepsy. After multiple medications had failed him we came to realize that he has medication resistant epilepsy.
A special diet was introduced in 2012 called the
Ketogenic diet, which after 5 months did not help him but cause disturbing side effects. He is currently on 4 anti epileptic medications and multiple supplements. Tyler suffers cluster seizures throughout the day and night and he is fully dependant.
After research, referrals and a trip to see a new Dr. In Toronto, Tyler is now a cannabis patient to help his epilepsy.  He was prescribed .5 grams a day to start and is now on 1 gram a day and will increase to 1.5grams in the next few weeks. At $12.50/gram 
Once I received the "buds" high in CBD (Cannabinoids), I cooked it down in a crockpot with coconut oil for 5 hrs. Let the oil settle and then warm it up a little day and night to give him his dose in syringes via g-tube.
We have noticed a remarkable difference in his Dailey seizure activity, his energy level, his all around demeanour has changed. His light is bright again :)
Offering Tyler a better quality of life is what anyone would seek for their child. 
Ive been searching different options to help financially support this treatment but there is no coverage as of yet. I'm sure one day soon it will be covered but for now I'm looking for any help I can get to offer this treatment for my little man. Any help would be greatly appreciated. 
Thank you,
Angele Vanier
Tylers LP (Licensed Producer) Is MEDRELEAF out of Markham Ontario
https://medreleaf.com/
A bank account number can be provided for Tyler Leduc who has an account at TD bank for those who would like to help his cause.
Organizer